With its sleek design and break barrel action, the 350 is easy to cock and handle. With velocities in the range of Rimfire shells this model offers the shooter many options for use. Long range pest control, target practice or just plinking, the 350 handles each task effectively. Even if you are not an air gunner, but a serious hunter, the 350 will sharpen your skills in the off-season and allow you to practice your trigger control for that big hunt. It is a great addition to any gun collection. These magnum+ Airguns do require a little more attention to detail when making scope and pellet selection. We have found that the best all around performance is achieved using RWS Superdome pellets. They are a little heavier and will travel flat and hit hard.

Diana 350 Magnum Air Rifle Features
Spring-piston
Breakbarrel
T06 trigger
Rear is adjustable
Raised cheekpiece
Monte Carlo buttstock with ventilated buttpad
Beech stock
11mm scope rail
Deeply blued
Ideal for hunting
Specs
Manufacturer

Diana

Caliber

.177

Velocity

1250 fps

Condition

New

Ammo Type

Pellets

Action

Break barrel

Barrel Style

Rifled

Fire Mode

Single-shot

Gun Weight

8.20

Overall Length

48.00

Barrel Length

19.25

Loudness

3-Medium

Magazine Capacity

0

Mechanism

Spring-piston

Rail

11mm dovetail

Safety

Automatic

Front Sights

Post globe

Rear Sights

Adjustable for windage & elevation

Shots per Fill

0

Trigger Adjustability

Two-stage adjustable

Trigger Action

0

Use

Small game hunting/plinking

Warranty

2-year limited warranty
Reviews
Average Customer Review
4.8
5.0
54 Reviews
5.0
By Henry
October 3, 2023
Verified Purchase
Don't make the mistake of putting off ordering a rifle or gear like I did. I could have been enjoying this rifle years sooner!
Pros
The Diana quality shines through with this rifle. I've been shooting a model 34 .177 & model 48 .22 since the mid '90s. The raw power of the 350 .22 is incredible! Side by side with my 48 it sends identical pellets deeper into a 2x6 board, almost passing clean through! With open sights it shoots as sweet as my 34. I wanted a 350 magnum .22 for many years but put off getting one. I wished I "pulled the trigger" yrs ago & ordered one! The service from Airgun depot is great!
Cons
The only thing I would have done if I was Diana is made the trigger guard out of metal. The rest of this rifle is artistry!
5.0
By Henry
September 20, 2023
Verified Purchase
Have fun, do some shooting & relay on Airgun Depot!
Pros
Very handsome sleek stock. Love the 350 magnum logo & checkering. Glueing is deep & rich. Being my 3rd Diana, shooting a mod 34 .177 & mod 48 .22, the 350 doesn't disappoint! Throwing 20 grain pellets so fast & flat, I can't wait to scope it when it breaks in. I wanted one for years but dragged my feet about ordering soon as it became available again. My advice- if you see gear you want, don't hesitate, order now! And get it from Airgun Depot. Outstanding prompt, SPEEDY service!
Cons
Can't come up with any yet, but then again, I always loved Diana's having owned them for 30 yrs.
5.0
By James
June 11, 2023
I have shot many types of pellets all had a good pattern. The premier 14.3 has taken a lot of small game .RWS super point extra 14.5 also a good choice.This rifle likes many heavier brands also. I'm impressed with how easy it is set up out of the box. I've enjoyed the experience so much.Pick your scope well it will blow them up .Mine is now equipped with a UTC 4 to 16 power with RWS mount.No problems after this set up .This rifle is so much fun and will be for years to come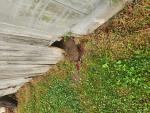 Pros
Accuracy is out standing. Power is great and have no issue's with coyote or mid size hog.
Cons
Need sling swivel for long hunt
4.0
By Mike
February 11, 2023
Verified Purchase
Pros
Very solid rifle. Added a Hawke 3 x 9 scope and the accuracy out to 50 yards is impressive.
5.0
By Anthony
January 13, 2023
Verified Purchase
I'm So Over The Top More Then I Ever Expected !
Pros
I Don't Know Where To Start ! , Or How To Stop ! This Is Beyond My Expectations Tried 1 Shot In My Garage JUST to GET the FEEL of THE 350 magnum I Used Game Rockets Which Went Through 2 Quarter Inch Plywood And Put A Small Dent In My Small Gun Safe , Nice For The Intended Use Varmints Can't Wait My Guess I Be Feeding The Country Clean Up Crew. "Turkey Voucher's" !
Cons
Can't Think Of One ! Other Its A Hand Full To Cock ! But That's A Good Thing ! Keeps Younger People Away Because It Does Call For Some Adult Mussel !
5.0
By Bill Lewis
December 14, 2022
This is a great target gun and small game firearm.
Pros
Very accurate! Squirrels hate it!
Cons
Charging arm doesn't lock in place. Will fly open.
5.0
By Dennis
USA
June 18, 2021
this gun will eat cheap scopes. you also need top quality rings with 4 screws per cap and 1 lower ring with center screw if you use a hawke 3x9-40 ao which is kind of on the heavy side but bullet proof
Pros
1st 350 mag from airgundepot had to go back. 2nd 350 mag sent to me(with absolutely no hassle) was more like an RWS gun...POWERFUL, ACCURATE,NOISY and WELL FINISHED
Cons
no need for for the recoil pad unless it was installed to get a good length of pull with a slight weight reduction. ?? i also saw no need for artillery hold with this powerhouse.
4.0
By Joseph
December 31, 2020
If you want a high-powered rifle this is it. Spend the extra $ and go for the gusto. Go for the .22 model-.177 is ok but, nothing like a .22
Pros
Love this gun! I've had it since '14 and it shoots just as good as the day I bought it. I added a scope and destroyed a large woodchuck with it. Highly recommend it. Does a real job on rabbits too!
Cons
Somewhat heavy when your out hunting small game. better on a bench for targets. If they could get it down around 6lbs. it would be perfect.
5.0
By Todd
USA
January 23, 2020
Great quality Dead on with scope Extremely powerful, be careful !
Pros
Everything
Cons
No Cons
5.0
By Alan
USA
January 10, 2020
Great quality, heavy and stout cocking effort. These are all the things I love about this pellet rifle. I later bought a scope and the RWS scope mount and look forward towards using the scope after I receive it and get it mounted.
Pros
Quality Heavy Cocking effort
Cons
Heavy Cocking effort
Q&A
Question?
Login to ask someone who bought this product.
I have an RWS 350 magnum in 22cal used for pests in the back yard. I want to put a scope on it. Please recommend a good quality scope and the appropriate mounts.
asked Scott from USA
I have the RWS 350 magnum in 22cal. How long should I leave the gun cocked while hunting. I usually cock it when I see a tree rat- this has cost me several as the little rascals usually see me before I can get it loaded.
asked Clint
I left mine cocked for 3 days just last week.Was super bummed as I always check it when I put it back up.Took it out to see how it would do today with some crossman piranhas and was still smacking on point.No joke.I was already looking for a spring replacement and I guess that can wait..or can it.?they sure do sound like a good upgrade like everything you gotta find out yourself =)
Jose from USA
i leave mine cocked for a couple hours if things are slow!!
Dennis from USA
What type of scope would be recommended
asked Eric Myers
any hawke airmax or utg 30mm
Dennis from USA
What is the total lenght?
asked Robertas
Where can I buy different inserts for the globe front sight?
asked Leo from USA
I see posts about "Diana".. RWS Diana.. Is this a Diana ?
asked Brian from USA
Yes, it is a Diana. It is made in Germany. One beautiful air rifle, very powerful, and with the right pellet and shooting technique it is very accurate.
Elias from USA
THERE IS A RWS 350 MAGNUM AIR RIFLE .22 CAL WITH TRIGGER TO6 ....
asked FRANCISCO
Yes, this rifle has a T06 trigger.
Elias from USA
can you mount a scope on this model and if so what is a good scope
asked Rick from USA
Using a RWS lock down one piece mounting system w/rings, your best bet would be a Vortex Diamondback 4-12X40 DH AO scope. That is perhaps the only reliable scope that you can count on to hold up under the scope killing recoil of magnum pellet rifles! Even if it does break, Vortex will fix or replace it forever! That's their warranty! That recommendation doesn't hold for ANY other scopes in the Vortex line - just the Diamondback 4-12X40 DH AO! You can try other brands, and maybe they will work for a while, but one day......! If you must use something else, make sure it has an etched glass reticle, and not a wire one! You can never break an etched glass reticle, but a wire reticle will not stand up to this gun!
William from USA
This is a magnum powered air rifle so be careful mine just broke a vortex crossfire scope last week! The hawke air max scopes are spring rated and should handle the recoil, im going to try one next. I use the rws 1 piece lockdown mounts on my rws guns they seem to work very well, they have 2 stop pins to lock it in tight.
Bret
Are these smooth bore or spiral/rifled barrels?
asked Sean Mungal
Sspiral barrel, deadly accurate...
Ronand
What is the best pellets for RWS 350 Magnum .22 cal air rifle?
asked Aiman
mine likes H&N 14.66 and 17.13 silver point and the in between excite spike 15.74
Dennis from USA
I prefer the RWS domes or hollow points. You have to remember the gun (or any air rifle) has to have a lot of rounds fired through it to break it in. Definitely use a high quality pellet.
David from USA
Does it have a TO6 trigger?
asked PRIMO from USA
mine bought in 2015 came with the t06 trigger. rootgray
perry Gray
mine bought in 2015 came with the t06 trigger. rootgray
perry Gray
Don't worry, the TO5 is better. The TO6 will creep right thru the second stage where as the TO5 hits the second stage and stops. However the TO6 is steel and the TO5 plastic but quite strong.
Gregory from USA
No, it does not. But, it set up very nice and the filling is smooth.
Dimitri from USA
Saya sangat tertarik dengan diana 350 magnum cal 22 , harga saya setuju apakah anda bisa kirim ke saya , pls sent email to [email protected]
asked wahjudifirman
Pergi ke halaman web, di mana item yang Anda inginkan adalah. Klik "Tambahkan ke Keranjang." (Akan ada pop up dengan item lain jika Anda ingin mereka) Kemudian klik "lanjutkan untuk checkout" jika itu adalah semua yang Anda inginkan. Ketika Anda memeriksa pada pandangan dan ada pembatasan Anda akan mendapatkan peringatan sebelum Anda membeli produk. Ada banyak peraturan yang berbeda untuk semua negara yang berbeda dan mereka selalu berubah, jadi kami telah menyiapkan otomatis berperang jika ada produk, berdasarkan lokasi Anda, yang dilarang. Go to that webpage, where the item you want is. Click on "Add to Cart." (There will be a pop up with other items if you want those) Then click "proceed to checkout" if that is everything you want. When your checking out at the sight and there is a restriction you will get a warning before you purchase the product. There are a lot of different regulations for all different countries and they are always changing, so we have set up an automatic warring if there is a product, based on your location, that is forbidden.
Scott from USA
Is it at all possible for a left handed person to comfortably shoot this gun?
asked Daniel from USA
Yep, it's ambidextrous.
Steve
Does anyone know for sure if the trigger is T05 or T06?
asked Jake from USA
I purchased this rifle from AGD about a year an half ago. Mine is .22 cal and it came with the TO6 trigger which superior to the TO5. The gun shoots around 840 with 14.3 crosman premiers, this gives you about 24 fpe enough to dispatch a large rooster if you aim for the lung, just aft of where the wing folds. The TO6 trigger is super smooth don't buy the gun without assurance from AGD that it's a TO6. I paid the same price as advertised $369.99 less a 10% discount with a coupon. The gun is excellent, well worth the $, it will last a lifetime,plus super good looking and very accurate. You won't find a negative review.
PRIMO from USA
what is the difference from the 216-6151 and the 216-6150 both are rws 350 22 mag
asked wilbur
216-6151 comes with a scope. Honestly, I recommend the 216-6150 and get a different scope of your own choice.
Scott from USA
How large are the pellets? How many pellets does it hold. Trying to get rid of woodchucks. Thanks, Alice
asked Alice
This gun holds standard .22 pellets. It fires 1 at a time.
Scott from USA
can u deliver it in india
asked danish
Thank you for you interest. For questions about international ordering/shipping please email us at [email protected]. This so we can better help you.
Steve from USA
i came from indonesia, is it possible to buy? how much with the shipment cost to indonesia. rgrd
asked Wiwid
Thank you for you interest. For questions about international ordering/shipping please email us at [email protected]. This so we can better help you.
Steve from USA
trigger T06 or T05?
asked Roberto Duarte
It is likely that this rifle still comes with the T05 trigger as the manufacturer still has several models with it.
Steve from USA
is this rws 350 Magnum .22 come with t05 or t06 trigger? thk
asked ew
I think it comes with the T05 trigger.
Conor
Hi, I am a hunting enthusiast from Portland,i want to know whether the Diana 350 Magnum is the weapon that i am looking for.I want an airgun which is powerful enough for hunting animals like rabbits,pheasants,ducks and maybe small deers and wild boars.Is this air gun capable of putting down these animals?can this airgun put down bird the size of a large rooster with a body shot?kindly respond as soon as possible with comments and suggestions.
asked Walter
Don't hunt deer or big boar with this gun. Rabbits, pheasants and ducks will be lights out with this, but don't take a deer with this.
Conor
Please do not, under any circumstances, try to hunt even a small deer with the rws 350 mag, its powerful,but not for a deer. Rabbits o.k.-- for pheasants & large roosters have a buddy close by for a follow up shots- remember body shots can go clear through the animal and not hit a vital organ- plus if the bird is close to bushes or forest buy the time you load your 350 again it may get away wounded- something that is not correct for the hunter or the animal. .Put in other words it will spoil your day. Placement shots to the head with the 350 is another story--rooster-rabbit- pheasant-ducks -no problem. Deer - boars dont do it. The rws 350 with 14.3 pellets .22 shoots at about 850 fps lead pellets- alloys are faster but dont have the knock down power.
PRIMO from USA
is this a quality gun and what can you shoot?
asked charlie
Yes, it is top of the line for breakbarrel rifles....use heavy .177 pellets.
Conor
Is this RWS 350 magnum still German-made? I'm considering buying this gun, but only if it's still a German-made rifle. Thanks. Mark
asked Mark
It is made by Dianawerk in Germany - a fine old company! You might consider the Walther Parrus, similar in respects to this gun, also made in Germany, and on par with the RWS 350. Both guns are magnum force, accurate, and hard hitting!
William from USA
Yes, it is German made.
Conor