.25 caliber
31 grains
Hollowpoint
150ct
Specs
Manufacturer

Haendler & Natermann

Caliber

.25

Ammo Type

Slugs

Ammo Weight

31 grains

Pellet Shape

Hollowpoint

Pellet Quantity

150 ct
Reviews
Average Customer Review
3.9
4.0
31 Reviews
5.0
By David
USA
December 26, 2019
Verified Purchase
Wondered how the slugs will work.....awesome!
Pros
What a punch!
Cons
None
5.0
By Rob
USA
April 24, 2019
Verified Purchase
I was able to see that my Condor truly likes these pellets & are very accurate, I was able to put these to the test on a possum where it dropped it were stood @ 40 yards.
Pros
Small & Deadly Great pellet for the price You will love using these more
Cons
None
3.0
By G H.
March 21, 2019
Verified Purchase
Very nice castings, fit great into Bullboss mags with decent accuracy. Averaging six shots at just over an inch and a half center to center at 35 yards ,good enough for larger game at closer range. Good consistent expansion just wish they grouped a little better!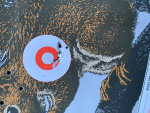 Pros
Hit hard, quiet in flight, nice casting
Cons
Not as accurate as I had hoped
5.0
By Jason
USA
March 16, 2019
Verified Purchase
these take the critters down quick hard hitting
5.0
By Matt
USA
February 17, 2019
Verified Purchase
These work the best in my .25 Cal condor. I have taken a few woodchucks at 70 yards. This pellet hits very hard. These pellets work better than using a 22 long rifle. I don't think twice about using these pellets.
4.0
By Verdell
USA
January 3, 2019
Verified Purchase
This is a great hard hitting pellet that can knock down anything you are shooting. When this pellet hits it expanse and kills. It fits my mags really good and tight.
Pros
Hits hard, deadly, expanse good, leaves a nice hole
5.0
By William
USA
October 30, 2018
Verified Purchase
I am using these in an airforce condor, find the right setting and these are dead on accurate. I am very impressed.
Pros
Very accurate .. carry a good punch in 25 cal.
Cons
Nothing wrong with these pellets for a Condor.
5.0
By Michael D
USA
August 16, 2018
Verified Purchase
These are really hard hitting pellets. I fire them out of my Hatsan Vortex Edge. They group well at 50feet. Hit really hard and expand well upon impact. They look more like a bullet than a pellet. I've taken out a coyote with one headshot with this pellet at 75feet. Dropped him in his tracks. Because of its shape it does not perform as well at greater distances but at 50 feet it's a good pellet.
Pros
Heavy hard hitter
Cons
Not good for distance shooting but that may be the rifle I'm using
3.0
By Kevin
USA
July 26, 2018
Verified Purchase
Gun didn't like them it would put 3 in 1.5 group at 40 but would sling the other 50 % around the paper as far as 3 inches away from the group
Pros
Great look just didn't group in my gun
3.0
By Paul
USA
October 29, 2017
I had high hopes for these, but unfortunately they just don't shoot great out of my Hatsan AT44S-10 QE they would be pretty devastating at 25 yards, but for me they were very erratic behond 30 yards and at 85 yards they were all over the map. It looked like they were tumbling at long range. I agree with the other person who said get the JSB Heavy instead. Still worth trying as they may work for you if you have a different gun. Name: Grizzly 31g Shots: 9 Average: 736 FPS SD: 3 FPS Min: 732 FPS Max: 741 FPS Spread: 9 FPS Power Factor Average: 23 Power Factor Low: 23 Power Factor High: 23 Barometric Pressure: 30.3 inHg Temperature: 63F Weight: 31 grains

Pros
Nice exspansion of the hollow point into clay block at 30 yards.
Cons
Did no perform great in the Hatsan AT44S-10 QE
Q&A
Question?
Login to ask someone who bought this product.