JSB Hades .22 Caliber Pellet Features
.22 Caliber
15.89 Grain Weight
5.50mm
250 Count
Specs
Manufacturer

JSB

Caliber

.22

Ammo Type

Pellets

Ammo Weight

15.89 grains

Pellet Shape

Hollowpoint

Pellet Quantity

250 ct
Reviews
Average Customer Review
5.0
5.0
10 Reviews
5.0
By Cris
March 10, 2023
Verified Purchase
5.0
By Mark Lowery
March 7, 2023
Verified Purchase
These hades.pellets are the best
Pros
These hades pellets are the best
Cons
I wouldn't change a thing
5.0
By Brent Frank
November 5, 2022
I shoot a lot of big quail, was hoping these Hades Diablo 22 would drop them faster than my Crosman Pointed 22. These dang birds still fly 50 yrds or more after a direct hit to the chest. No noticeable difference from my Crosman Pointed so Im going back and save a few bucks.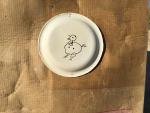 Pros
Love how they load, very good accuracy.
Cons
Very expensive, twice what my normal pellets cost.
5.0
By Ryan
USA
February 1, 2022
Verified Purchase
These pellets are my favorite. My Benjamin Cayden shoots these with great accuracy. Only, they are hardly ever in stock. They are popular so I understand they may be hard to get. I wish JSB had more resources to fill the void, but I understand. Let's all stand behind JSB to get us more great ammo!!!
Pros
Awesome accuracy and expansion.
Cons
These pellets are often not in stock.
5.0
By Trevor
USA
August 24, 2021
Two photos of the expansion. One is shot from the gamo magnum and the other from the crosman shockwave.
Pros
If your gun likes them they're awesome pellets. Very accurate in my gamo magnum but didn't group well with my crosman shockwave. The hades pellets definitely expand especially with a powerful air rifle.
5.0
By Craig
January 18, 2021
Pros
These Diabolo pellets are accurate and deadly. They are easy to load into the magazine of my air rifle and I can tell by touch which way they are pointing. I think they are inexpensive for being so effective, but that is a matter of choice.
5.0
By Jason
USA
January 23, 2020
Nice pellets.Haven't shot them yet. No where to shoot. Thanks for the shipment. I will try to let you know when i find a place to shoot. Overall a good looking pellet
5.0
By Joseph
USA
January 21, 2020
Shoot great and expand great in every one of my guns. I want them for every caliber
5.0
By Verdell
USA
December 1, 2019
Another great JSB product. This Hades is one of the best pellets I have used in my .22 cal guns. It works good in my break barrel and my pcp rifles. It is very accurate and mushrooms good when it hits the target.
Pros
Accurate, well made, hard hitting
They shoot to almost the same point of aim as the jumbo and same group size. They are devastating on starlings
Q&A
Question?
Login to ask someone who bought this product.
will it take down a racoon?
asked william from USA
yes definitely
carter from USA