The illuminated reticle on the Leapers Bug Buster 3-9x32 AO scope shows you what your muzzle is pointing at. If you're hunting and the critter is dark, use a light-colored reticle. If you're hunting in bright daylight, use black or an intense color for your reticle. Whatever you need, this scope delivers! Home in on your target in bright daylight, dawn or dusk.
UTG 3-9x32 Bug Buster Scope Features
3-9x magnification (adjustable objective)
32mm objective lens
Mil-dot reticle
Fogproof
Shockproof
Rainproof
EZ-TAP Illumination Enhancing (IE) technology w/ RGB (red-green-black)
Includes CR1632 3V lithium battery, 2" sunshade, flip-open lens caps, quick-detach Lever Lock Weaver/Picatinny rings and hex screw
Specs
Manufacturer

UTG

Condition

New

Accessories Type

Scopes

Warranty

Lifetime limited warranty

Weight

0.73
Reviews
Average Customer Review
4.6
4.5
7 Reviews
5.0
By Mark
USA
February 5, 2023
Verified Purchase
Pros
I upgraded the basic scope that came with my Umarex Fusion 2. After reading several options for upgrades I went with the BugBuster and it has performed perfectly. Groups are much tighter on Targets. The variable illumination (and green/red ) works very well. It is a game changer for squirrel hunting. The scope mounts perfectly on the rear rails with enough space for the magazine.
4.0
By Bryce
USA
June 7, 2022
My great Dane had pulled my gun down from where I kept it and although the zoom broke it did stay zeroed so I'm quite impressed with that.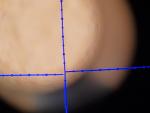 Pros
This scope lasted about a year on my maxxim so that's good since it's been hard to find something that tough. It broke yesterday while I was sitting targets with my kids.
Cons
The lens caps broke pretty much right away
4.0
By Jeremy
April 20, 2020
had scope mounted on my NP trail and it shot great for a while, but noticed it starting to not shoot groups. I tried everything to correct the problem. I finally found that the scope mounts were the culprit. I put new (regular not quick release) scope rings on it and it shoots great again. Overall a great scope and would buy again, but not impressed with scope rings.
Pros
scope shoots great, AO is a cool
Cons
scope ring would loosen up
5.0
By Gary
USA
March 25, 2018
Put this on an old single shot Stevens mod. 73 .22 rf and it works great.
5.0
By Michael
USA
March 16, 2018
I put this scope on my Gamo Swarm First I did like the the scope it came with, Second the Bug buster is shorter' better glass has AO and is all around superior scope.
Pros
It is shorter, it has an AO objective lens and is great for carbine type air guns.
Cons
None I could find
5.0
By chris
USA
April 17, 2015
I really like this scope. I mounted it on my benjamin genesis .22 and I love that this scope is compact and lightweight. It has nice clear field of view and was easy to sight in. The mounts it came with are rock solid. I let my nephews shoot this combo and they loved the illuminated reticles.
Pros
Compact,lightweight, solid, clear.
Cons
None.
Q&A
Question?
Login to ask someone who bought this product.
What is the eye relief distance?
asked Willis from USA
Can this scope work with a Umarex fusion 2
asked Michael from USA
This work on my Benjamin marauser?
asked Octavio from USA
Will this scope fit on a Gamo Swarm Fusion Gen2, what's it lenght?
asked Wigberto from USA
It will fit and its very short. I have one on my first gen swarm im might get higher mounts for it
Bryce from USA
Does this scope have adjustable Parallax?
asked Dan from USA
Yes. That's what AO means, adjustable objective.
Gary from USA
I want to put this scope on a rws spring mod.48 will it hold up to the airgun recoil?
asked Peter from USA
Does this scope come with the correct scope rings mount for a Marauder Pistol
asked Gary from USA
Will this attach to and work properly on a Umarex Fusion .177 pellet air rifle?
asked Gloria
How long is it?
asked Edward Lewandoski
All the UTG Bugbusters are 8.11inches long
John from USA