You will never regret your purchase of a Leapers UTG scope! See what you're aiming at with this giant 50mm objective lens and illuminated reticle. With excellent light transmission, superior optics and a sealed tube, you'll get years of use from your Leapers UTG True Hunter rifle scope.
UTG True Hunter 4-16x50 Scope Features
4-16x magnification
50mm objective lens (adjustable objective)
Mil-dot reticle (36-color illumination-enhancing)
EZ-TAP Illumination Enhancing (IE) technology w/RGB (red-green-black)
True Strength scope Emerald-coated optics
Shockproof
Rainguard
Fogproof
Waterproof
Includes 1 CR2032 3V lithium battery, flip-open lens caps, 3" sunshade, 2 hex wrenches, hex screw & Weaver/Picatinny rings
Specs
Manufacturer

UTG

Condition

New

Accessories Type

SCOPES

Warranty

Lifetime limited warranty

Weight

1.09
Reviews
Average Customer Review
4.9
5.0
7 Reviews
4.0
By Kelly
USA
September 29, 2020
Verified Purchase
Pros
Like everything about the scope. Dont expect the mounts supplied to fit onto a Benjamin Marauder. They dont, this after I asked specifically if they did.
5.0
By Jason
USA
September 20, 2020
Verified Purchase
Considering the lifetime warranty this scope is definitely worth the money. The only negative thing I have to say is that it's not an etch glass reticle but for a wire reticle it is super accurate.
Pros
Optics are super clear, adjustments are easily made. Only took 5-10 shots to zero it in and then I was literally putting 5 shit groups almost in the same hole at 30 yards and that's With a crossman vantage. I highly recommend using loctite on screws as it can losen and throw off zero. UTG customer service is amazing, these come with a lifetime warranty and they mean it! Had an issue with mine, started shooting super high, but this turned out to be used error, basically I broke it by not paying attention(short story) and they sent me a brand new one. All it cost me was 2 weeks and $12 to ship it in. Ryan at warranty services was amazing. Moving on the scope is super clear and accurate, have no problem hitting a 1.25" spinner target. Illumination is helpful at twilight. And to be completely honest with you the rings that it comes with are pretty freaking amazing for free rings. Just make sure you have a Picatinny mount rail, if not make sure to get high-profile rings.
Cons
If you own a break barrel rifle do not Mount the sun shade! Unless you're one hundred percent you have the clearance because you can destroy the scope if you're not paying attention.
5.0
By Jason
USA
August 30, 2020
Verified Purchase
Tighten the living crap outta your rings! I highly using locktite on Allen screws.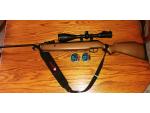 Pros
Everything, this scope is excellent. Especially at this price point. Amazing optics good quality and deadly accurate when sighted in.
Cons
Be careful using the sunshade on your break barrel as it will most likely not clear the breach. Almost had a catastrophe but caught it right before it got sun shade.
5.0
By Jason
USA
August 1, 2020
Verified Purchase
scope is very long, definitely needs high rings, but might even think about offset rings if you ever want to use the sun shade on a break barrel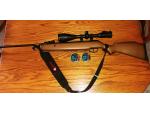 Pros
Great scope for the price. Once dialed in it is perfectly accurate. Able to hit a dime @ 30yds no problem.
Cons
None so far, just wish AO adjustment was on the side but not a big deal. Oh batteries do go quick, especially using other colors than red and green.
5.0
By Joe
USA
April 30, 2019
I bought a pair of these. Sighted one in easy. very clear and and can be adjusted for for all the variables of any shot.
Pros
knocked allot of stuff around in my backyard
5.0
By Gregory
USA
September 14, 2017
Crystal clear optics, easy adjustments, easy to sight in near & far.... I had it zeroed in about 5 shots.... The sunshade works great!.... The front & rear flip-up caps work nice, yet on occasion you need to adjust or move them a little bit due to focusing and/or adjusting the power of the scope, but hey, nothing on this earth is perfect!.... Seems pretty durable, it has kept true through approx 250 shots on my Hatsan At44 long .25 caliber pellet rifle..... Thanks & God bless.
Pros
All
Cons
None
5.0
By John
USA
September 29, 2014
I'm very pleased with this scope works great on my ruger 10/22 the quality for price is exceptional .
Pros
I could afford it and it works well
Cons
The only thing I wish was I bought this along time ago
Q&A
Question?
Login to ask someone who bought this product.
Will this fit my Hatson mod 125 sniper?
asked Troy from USA
Yes.Use the rings that come with the gun.
Mark from USA
What kind of mounts do I need
asked Lorne from USA
That depends on the gun you have. Most have 11 mm dovetail rails. This comes with weaver base rings. You will need 1" high 11 mm base dovetail rings.
Mark from USA
will this scope work on a gas piston/springer
asked george from USA
I see it only comes with Weaver and Picatinny mounts will it work on 11 mm dove tail?
asked Jason from USA
You would need to purchase a set on 1" high 11mm dovetail rings. PY-A-635 $12.99
Mark from USA
Will this scope fit Benjamin marauder
asked Jorge from USA
Is this a first focal plane
asked Jackie from USA
No. 2nd focal plane.
Mark from USA
How long is this scope?
asked Daniel from USA