If you're new to airgunning, you may find yourself asking, "How does an air rifle work?" What makes them so different from other guns? Unlike traditional firearms, airguns use compressed air or CO2 to propel pellet, slug, or BB ammunition. This is not to say that they don't pack the punch of firearms, as certain air rifles are capable of higher velocities than some powder burners. Many air rifles are used by professionals to take down game in the field, so by no means are air guns "just" air guns. To better understand exactly how these guns can fire pellets, slugs, and BBs at such powerful speeds, let's take a look at how air rifles work and the different types of powerplants manufacturers use to build them.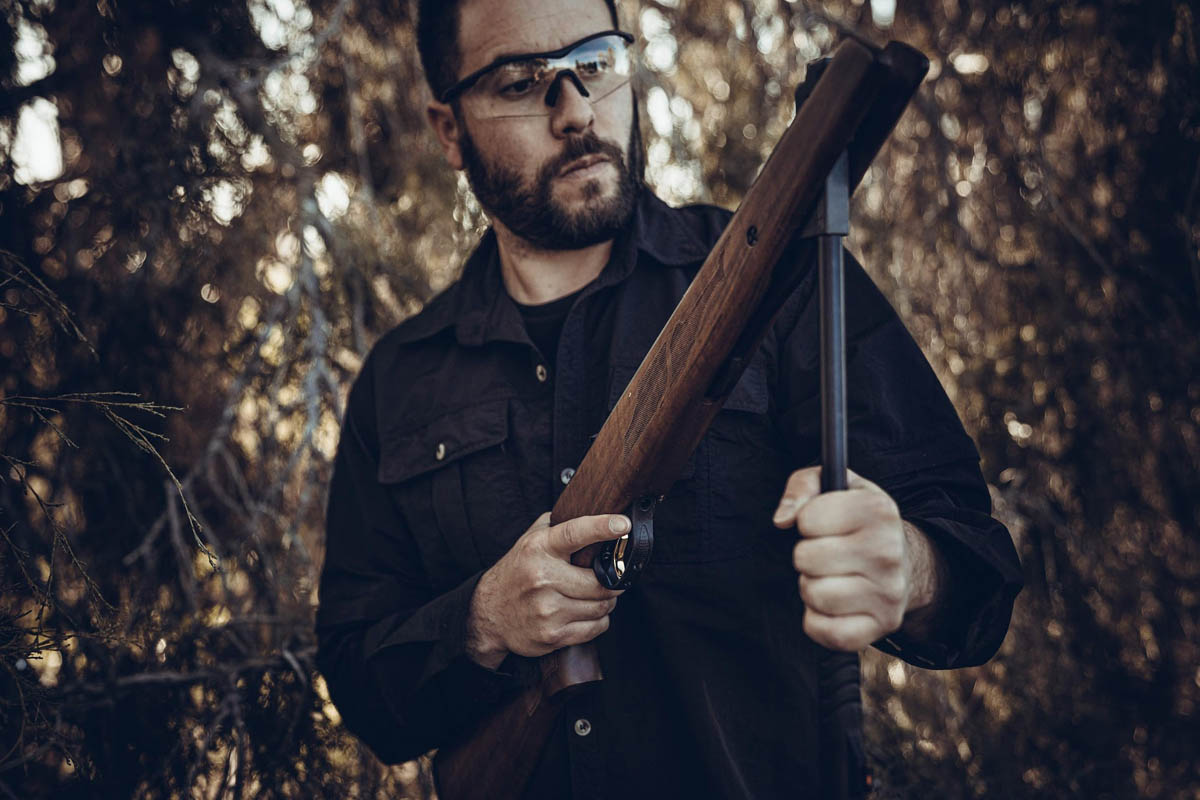 The Internal Mechanics of the Air Rifle
In a complex sequence of reactions, the firing process of pellets and BBs happens in just milliseconds. As one of the most common powerplants, we'll use the mechanics of the spring-piston air rifle to start.
Once the operator flexes the air rifle's lever, a spring-loaded pump piston moves back into the mainspring, causing compression until the rear of the piston engages the sear. As soon as the air gun's trigger is pulled, the sear is disengaged, allowing the mainspring to decompress. From this, elastic potential energy is released, and the piston is pushed forward. The air in the pump cylinder becomes compressed by the piston and the pressure increases, which causes the ammunition to propel via the pressurized air.
This is the general way in which spring-piston airguns, or air rifles, operate no matter which powerplant they use. The spring-piston powerplant, which was described here, is one of several common powerplants that airgun companies use to build air rifles. Pneumatic and Compressed gas are two other airgun powerplants that operate slightly differently than spring-pistons.
Powerplant Modules
As the force that creates pressure in air guns, powerplants are essentially the modules that control airgun operation. Above, we went over the general spring-piston air rifle operation; however, there are several mechanisms that spring guns use to create pressure.
These are:
Break Barrel: similar to a break-action firearm. The barrel is hinged and is flexed down for operators to access the breech. The barrel is used to cock the air gun as well.
Fixed Barrel: The barrel does not move, and a separate lever is used to cock the air gun.
a. Underlever: A cocking lever beneath the barrel that is flexed downward (most frequently seen in air rifles)
b. Overlever: A cocking lever above the barrel (this is not seen in air rifles)
c. Sidelever: A cocking lever on the side of the receiver

Now that we've discussed the very commonly seen spring-piston, let's move on to the others that you'll come across in air rifles.
Pneumatics
Air rifles with pneumatic powerplants use pneumatic potential energy within compressed air, which is already pressurized. You'll see pneumatic air rifles with hand pumps, which are used to pressurize the air in an internal reservoir before firing.

Then, there are Pre-Charged Pneumatic (PCP) air rifles, which are pressurized with external sources. These reservoirs are often tanks that can easily be filled with an at-home air compressor or even at a local paintball or scuba store. Once PCP rifles are filled, they'll shoot until the pressurized air store is depleted.
CO2 or Compressed Gas (AKA CG Guns)
These air guns use pre-filled removable external gas cylinders as their power source for shooting. For CO2 air rifles, lightweight cylinders containing CO2 gas are loaded into the gun.
General Operation of An Air Rifle
How does an air rifle work while in use? This question really depends on the gun's mechanism. If it's a spring-piston air rifle, then it could either be a break or fixed barrel. Air rifles can also be pump or pre-charged pneumatic, each of which requires different pressurization methods.
For the sake of this discussion, let's break down how a break barrel air rifle works. Most break barrel air rifles only need to be cocked once. By pulling down on the end of the barrel, the piston and mainspring in the gun become compressed. You will hear a click, indicating the movement was successful.
Load your chosen pellets into the breech face. Only one pellet can be loaded at a time. Then, move the barrel back up into the original position. Now, the air rifle is ready to aim and fire. With other spring-piston air rifles, you may cock an under or side lever. Pump pneumatic and PCP rifles will require you to ensure they're filled with air before firing. If you want to know how fast your air rifle is shooting, use a chronograph to measure its velocity.
How air rifles work is a fascinating mechanical process, one that has captured our interest for many years. Once you get an understanding of how one works, the process is roughly the same for all airguns save for the powerplants. Knowing more about what goes on inside your air rifles will not only make you ready for air gun trivia, but it'll also help you become a more knowledgeable airgunner. For more information about air rifles, check out the rest of our articles and guides in our Vault section.