Shooting airguns is fun, but it's not the same as shooting small-bore or big-bore firearms. Many new shooters looking for an affordable alternative to firearms go for the least expensive option, promising velocities that rival their firearms. Most of the time, this means they are moving from firearms to some sort of spring or gas ram break barrel or underlever airgun.
New airgunners in this situation often have expectations that are not met by their new airgun purchase. In this article, we'll look to help define reasonable expectations so you can get the most out of your new spring or gas ram airgun.
To not keep stating "spring and gas ram" repeatedly, we will consider all airguns in this article "spring-powered" airguns.
Here's how they work: A spring is a mechanical device that stores energy. This could be a "leaf" spring on the back of your truck, a coil spring, or even a "gas" spring. Spring guns are popular because they generate a lot of energy with a single cock of the gun. They are also inexpensive to manufacture and thereby, affordable for new shooters.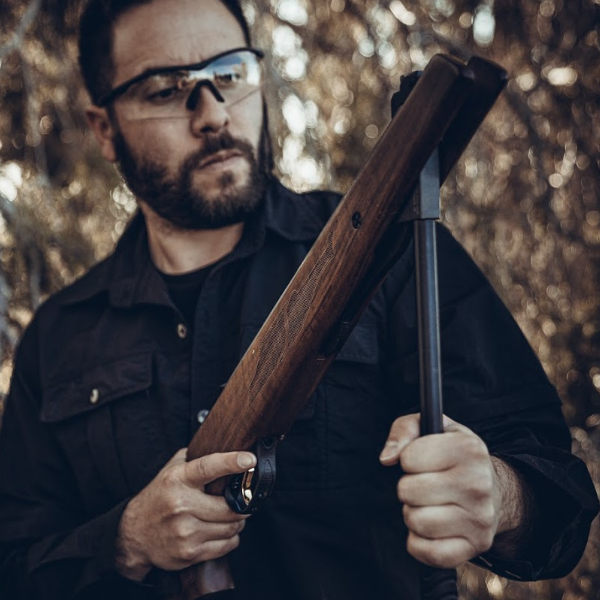 Spring Rifle Accuracy
As with all shooting disciplines, accuracy on target is as much about the shooter as it is the hardware. Spring guns are some of the most challenging airguns to master due to how they make their power. We've covered that multiple times in various articles, so we will not get into that again here.
Entry-level spring guns, you'll find these in most of your big-box stores, are good for getting a handle on the technique. They will make you work for "real" accuracy and punish you when you get lazy. These airguns are often only tested to be accurate out to 10 yards. For a typical backyard environment, this is usually acceptable.
It's excellent training for when you want to move up to a more expensive springer and start shooting at 25, 35, and even 50+ yards. When you can shoot 1″ or better groups consistently with an entry-level springer, you're ready to take your next step.
Challenging Distances
If you want to move past the backyard, you need to start looking at more expensive springers. You'll need to take all you've learned with your entry-level springer and apply it here to start hitting consistently at longer ranges.
Options in the "next step" category will be springers by RWS, Diana, Walther, and others. These guns are generally made in Germany, or other European countries, cost a lot more than the entry-level guns, but deliver a much better shooting experience. If you are serious about shooting spring guns beyond the backyard and have the budget, looking at these brands right off the bat will get you there sooner.
Going Long
Some spring guns can stretch it out past 50 yards. Airguns like the AirArms TX200, HW97, RWS 460 Magnum, and Dianna 54 Air King are a few examples. These guns deliver a shooting experience vastly superior to less expensive springers. At 50 yards, these airguns can often shoot right along with PCP airguns for accuracy.
Again, it ultimately comes down to the shooter behind the trigger. And take nothing for granted; if you start at this level, there's still a significant learning curve to get consistent accuracy at range.
Getting the Most From Your Springer
If you are a new airgunner who has just purchased a big-box entry-level break barrel and you're having issues getting it to group like you want, here are some simple tips to help you get there.
First of all, just relax; you are not alone in your struggle. Now that you know that lower-end break barrels may not perform well past 10 or 15 yards, get close and get consistent. If your gun has open sights, then just shoot with open sights until you can keep your shots in a quarter. Then add a scope if you want.
You need to get through that learning curve, and there's no quick way about it. But once you've done it, then you'll be able to pick up just about anything and shoot it well.
As you move up to more expensive spring-powered airguns, you'll appreciate just how effective they can be at putting lead on target at ranges usually reserved for PCP airguns. In the right hands, there's no better close-range small game hunting and pesting airgun. All you need is a pocket full of pellets for a long day of shooting at the bench, backyard, basement, or in the field.
If you need help getting on target or finding the right airgun for your backyard, bench, or small game hunting, just give us a call. We are always here to help you in your airgunning journey.