It's hunting season, so more and more folks will head out and go hunting with their airguns. But is hunting with an airgun the same as hunting with a firearm? Well, in so much as you are pointing a stick that sends a chunk of lead at high velocity toward your intended target, yes. But there's a lot more to it than that. This article will address some of the pros and cons associated with airgun hunting which should help you be a lot more productive and effective in the field.
Hunting with Airguns is Not so Easy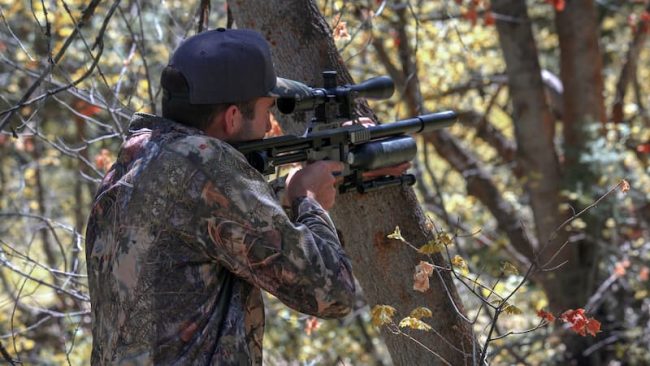 Airgun hunting requires more patience, more skill, and more accuracy than hunting with a firearm. In many ways, airgun hunting is more like archery. With archery, hunters need to know the limitations of their equipment, like accuracy at range and the flight time of the arrow. How many times have new bow hunters gone out only to come back empty-handed because their game jumped the shot and their arrow missed? Or worse, they had a bad shot and could not recover the game.
As hunters, we already have a target on our backs, and we need to make sure that we do everything within our power to show hunting in the best possible light. Like bow hunters, we need to know the limitations of our equipment and our own abilities with our gear. When we take the time to know our gear, we can make better shot choices, and that equals more success in the field.
Airgun Hunting Limitations
The most common limitation is flight time. Firearms, specifically centerfire rifle calibers, push their projectiles at over 2500 FPS, some over 3500 FPS. The typical energy output from, say an average .308, is around 2800 FPE at the muzzle and only drops about 2000 FPE at 100 yards. At 500 yards, it's still carrying almost 1800 FPE. If we contrast a typical airgun that shoots under 1000 FPS, we may push 50 or 60 FPE at the muzzle and almost nothing at 100 yards. Even if we take some of the most powerful big-bore airguns pushing really heavy slugs, it's still no comparison. Airguns shoot very slowly compared to firearms; it takes a long time for the pellet or slug to reach your target. Sound travels faster than your projectile, giving game the opportunity to move before impact. This is what we mean by them "jumping the shot."
It's very important to take your shots inside a reasonable distance. For big-bore airguns, that will be 50 to 75 yards. Smallbore break barrels might be 25 to 50 yards depending on the airgun. With a medium-bore PCP, you may be able to stretch that out to 100 yards or more, provided it has the accuracy and energy at range to make an ethical kill.
The challenges are very real, and it's what gives most new airgun hunters, specifically those trying to take big game, the most difficulties. If you can do the following steps, you'll see success:
Know your gear
Know your game and the best shot placement
Take high-percentage shots
Get better results.
Benefits of Hunting Large Game with Airguns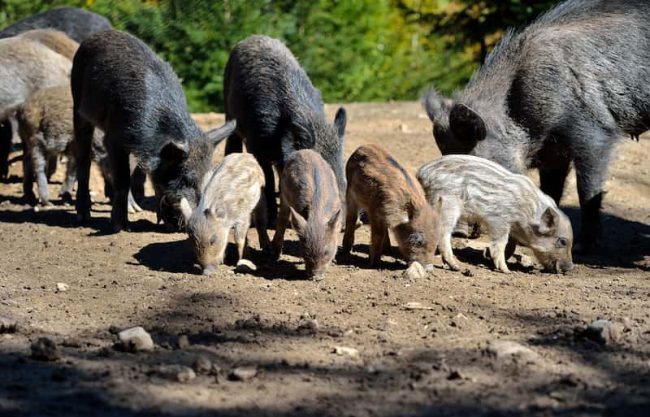 We've painted a pretty bleak picture so far. But aren't there some benefits to hunting large game with airguns? Yes, there are many benefits, and once you understand your limitation and know how to work effectively within them, many hunters find airgun hunting a wonderful and challenging pastime. More people can purchase and own airguns than can purchase and own firearms. Because they produce less power and have less range, they are safer in more congested areas, opening up more hunting opportunities in and around more populated areas.
One of the most compelling advantages is the reduction in shot noise. At this time, there are no federal restrictions on suppressing an airgun. This means shooters can legally purchase fully moderated .50 cal airguns like the Texan SS, which generates massive power for an airgun while generating very little noise. This is a key element to overcoming the flight time issue above. If the game can't hear the shot, or it's muffled and distorted enough that it causes more confusion than alarm, airgun hunters can take longer shots with less chance of the game jumping the shot.
Additionally, folks that may not otherwise be able to hunt with a firearm can generally still purchase and own airguns which opens up hunting opportunities.
Small Game Hunting with Airguns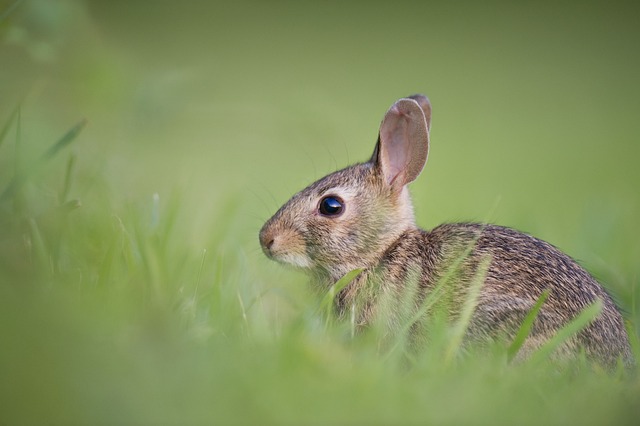 If there is a place where airguns are ideal, it's with small game hunting. Most of the time, your targets are inside 100 yards and don't need a lot of energy for a clean kill. Airguns are purpose-built for this task. In many ways, they are a much better option than firearms. They are quiet, effective, easy to purchase, cheaper to shoot, and a lot of fun.
New to Airgun Hunting?
If you're new to airgun hunting and want to be successful, find someone with experience and learn firsthand. You don't know what you don't know, and you can't experience what you haven't done yet. Get help from those that have, and if you still have questions, we are here for you. Give us a call, and we'll help you get the right gear.