There's always been a bit of debate amongst airgun enthusiasts about pellet lube. Some, usually competitive shooters, absolutely swear by it. Others say it's all in their head. Well, the beautiful thing about this topic is that we can actually test to see who's right. Or can we?
What lube will we be using?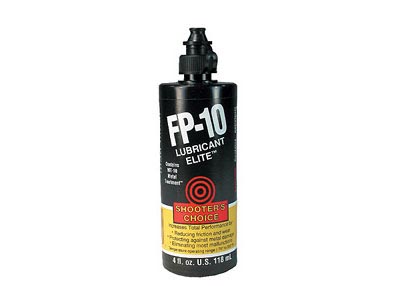 Beyond the primary discussion of to lube or not to lube, is what lube to use. There are some folks that mix up their own "special sauce," whereas others use off-the-shelf options. Today we'll be using FP-10 Lubricant Elite for our tests. It promises to reduce friction and wear on moving parts within your airgun. It's also a favorite with some airgunners as a pellet lube. Since we carry this product on our site, it makes sense to test that theory.
Our test platform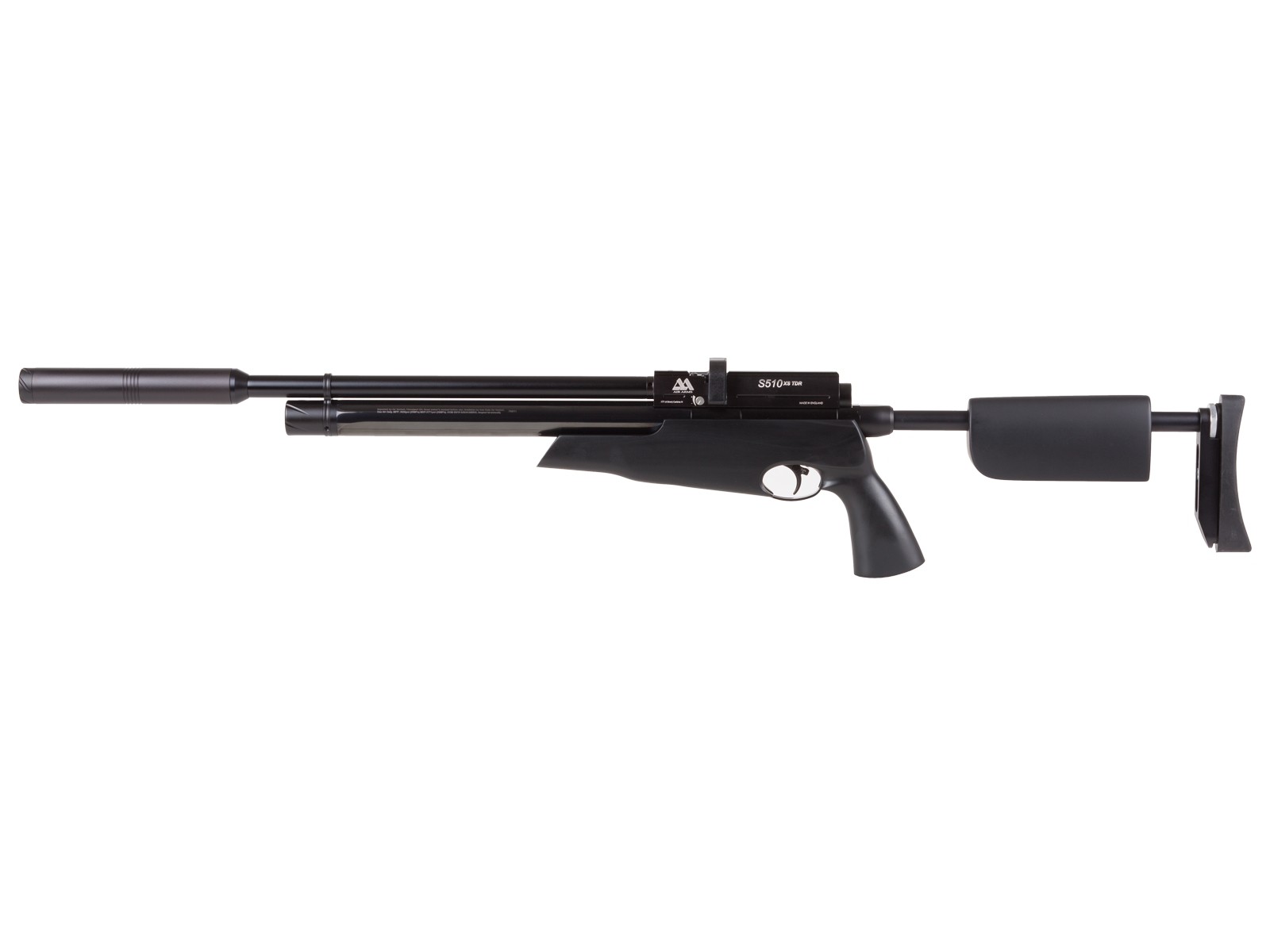 Here's where things get a bit dicy. The only way to know if lubing pellets is really helpful across the board is to test every pellet, in every airgun, in every caliber. Since that's essentially impossible, we'll be testing to see if lubing pellets and shooting them out of our Air Arms S510 Tactical helps or hurts accuracy and/or velocity. We'll be shooting just the Air Arms 18 grain pellets in this test but we may expand our testing down the road if feedback from our readers warrants it. So please let us know what you think.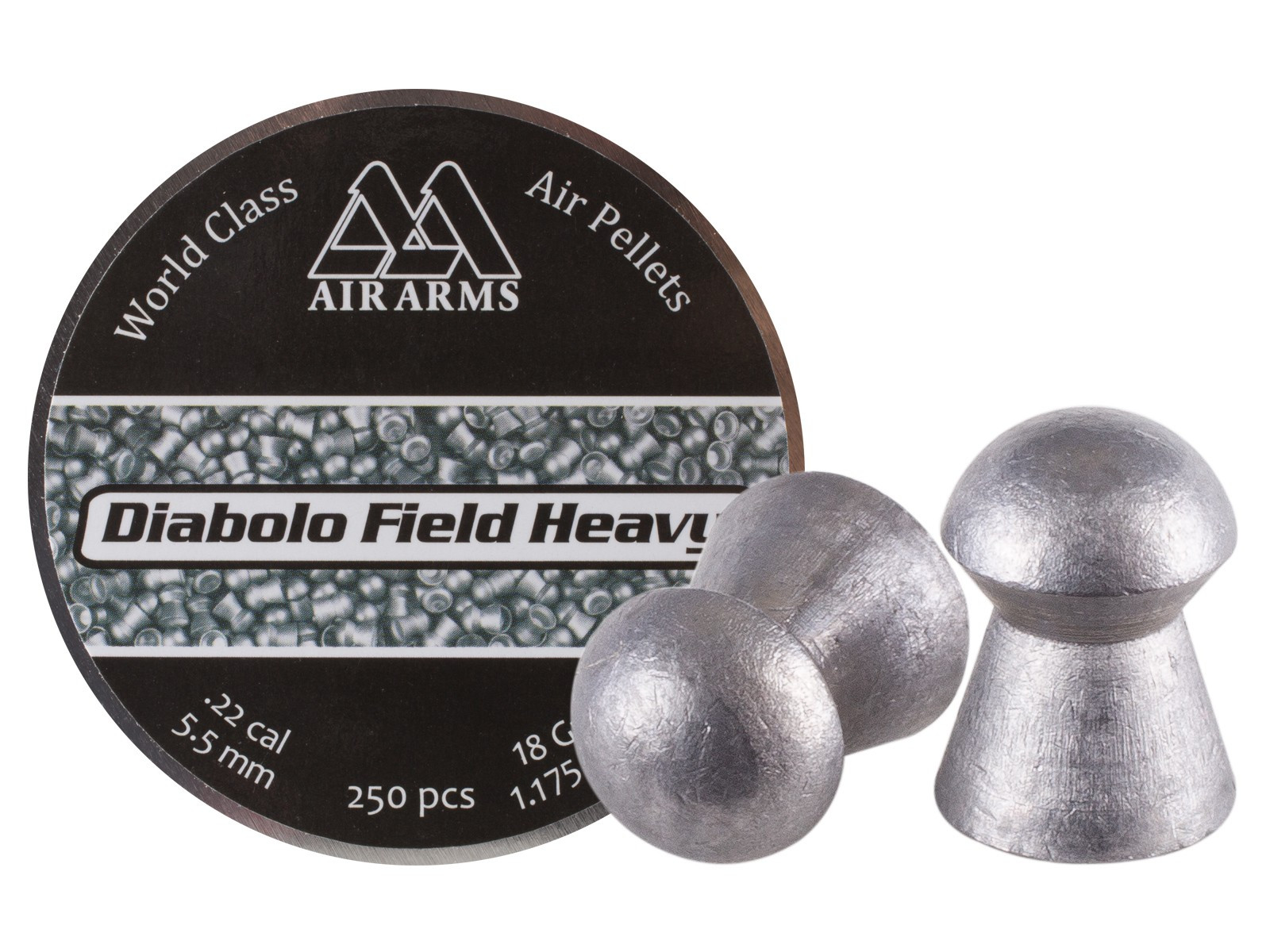 How we did our testing
We shot 4 groups at 50 yards for our tests and all were shot using the FX Chrony so we could measure things in real-time. Before we got started, we ran some patches down the bore just to make sure we were starting with a clean slate. We shot all our groups on high power and made sure that we were always on the reg.
Keep in mind the following definitions when reviewing the data below:
High = Highest Velocity Recorded (Feet-Per-Second)
Low = Lowest Velocity Recorded (Feet-Per-Second)
AVG = Average Velocity
SD = Standard Deviation
ES = Extreme Spread
Group1 – The control group
The first shot group was shot with dry pellets. Given this is how most shooters are going to shoot, we wanted this to be our baseline for testing. Our ten-shot group yielded the following numbers:
High – 932
Low – 926
AVG – 930
SD – 2.6
ES – 6
Our group measured .8" CTC. While we've seen consistent groups under .75", given our windy conditions at the time of testing, we're pretty happy with this baseline.
Group 2 – Time to lube them pellets
For our 2nd group, we've had some pellets seasoning in a tin where we moistened the foam pads with some of our FP-10 Lubricant Elite lube. This is a great way to lightly coat your pellets and keep them coated and ready to use.
Our ten-shot group gave us the following results:
High – 932
Low – 926
AVG – 929
SD – 1.7
ES – 6
Our group measured 1.6" CTC. So while there was a fraction of an improvement in our standard deviation, which is really well within any margin of error, our group size more than doubled with lubed pellets.
Group 3 – testing residual lube
One of the questions we had was if residual lube provided any benefits when shooting dry pellets. Would it be just as effective to simply pull a patch loaded up with FP-10 down the bore every so many shots vs lubing your pellets? If lubed pellets helped at all? To test this, we simply shot another 10 pellets through our Air Arms S510 Tactical without cleaning the bore after shooting our lubed pellets. Here are the results.
High – 935
Low – 928
AVG – 932
SD – 2.7
ES – 7
Our group measured 1.27" CTC. This delivered the "worst" consistency as far as velocity goes, but was still well within the margin of error. While accuracy improved a little, we were still way over our baseline.
Group 4 – Repeat Baseline test
For our fourth group, we passed some dry patches down the barrel to clear out any residual lube and then retested at our 50-yard target. Here's what we got.
High – 935
Low – 930
AVG – 932
SD – 1.8
ES – 5
Our group measured .96" CTC. We are back to normal here with sub 1" CTC groups. While not quite as tight as our original .8" CTC control group, we are going to chalk that up to the human factor. We think it's pretty clear that a clean barrel and dry pellets yielded the best results in our tests.
The final word
So in the end what did we learn? We learned that to lube or not to lube is completely up to the shooter, their gear, and their pellets. It's clear that if you are shooting an Air Arms S510 .22 using Air Arms 18 grain pellets, lubing the pellets is not going to help accuracy. As we look at consistency, none of our results went outside what we would consider our margin of error. The best group had an extreme spread of 5 FPS, with the worst group posting an extreme spread of 7. The other two groups had an extreme spread of 6 FPS. So in this regard, we don't think lubing these pellets had any real benefit or liability.
Should you lube your pellets?
Now to the big question. Should you lube your pellets? It's going to depend on if it helps or hurts your performance and accuracy. The only way to know that for sure is to do some testing. Even if we didn't answer the overlying question, we hopefully laid out an easy testing protocol to help you do your own research. If you find something that works really well, please let us know!