As many of you know, Shot Show 2021 was canceled due to Covid-19. There was a lot of speculation regarding Shot Show 2022, but the show must go on, and it was a great week. While there were fewer participants overall, there were still some great airgun products that we need to talk about. So, let's get to it.
Umarex Goes Primal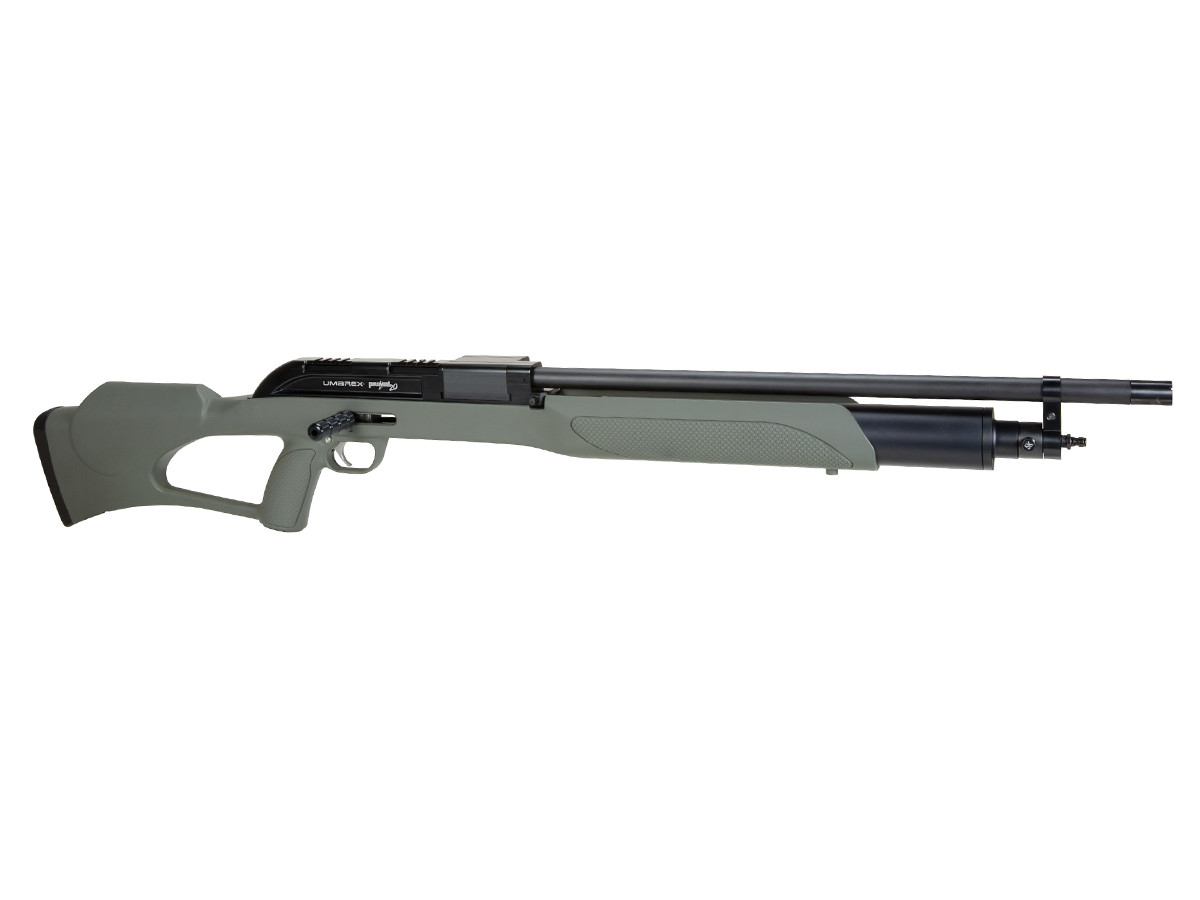 As far as Umarex USA goes, 2022 is all about hunting with air. They demonstrated several new hunting-focused airguns that stole the show. The Primal 20 is a multi-shot 20 gauge shotgun designed to shoot 400-grain slugs from a two-shot magazine, delivering up to 450 foot-pounds of energy. What makes the Umarex Primal 20 unique is its size and weight. Unlike many big bore airguns on the market that are very long and heavy, the Primal 20 uses a 20″ barrel and composite stock design. It's a compact powerhouse that's easy to cock and shoot.
Lastly, it's not limited only to slugs. With a swap of the rifled choke, you can go to an extra full choke and shoot any shot configuration you like. It's an extremely versatile airgun that will change how people see air shotguns going forward.
Another hunting offering from Umarex USA is their new double-barrel Air Saber X2 Elite. The Air Saber was already a very lethal hunting airgun. With two arrows on tap, you can deliver serious carnage to the game. This may be very handy when hunting hogs where they don't always run away after one of their buddies drops. In this same class of arrow shooting airguns, Umarex updated their Air Javelin to the Air Javelin Pro that now runs on HPA. When combined with the Blood Bug 50 Grain broadhead, the Air Javelin Pro will be a very lethal small game arrow airgun.
.35 cal Hades Pellets and .30 Knockout Slugs
JSB introduced several new pellet and slug options for 2022, starting with the .35 cal Hades pellets. The Hades pellets are already known for crushing game in .177, .22, .25, and .30 caliber varieties. The .35 caliber Hades should be a great option for hunters looking for maximum lethality with improved accuracy and velocity.
Additionally, JSB is bringing in .30 cal Knockout Slugs as well as several slugs designed to work better in standard choked airgun barrels. They will grab the rifling better and give a better gas seal, delivering better stability and performance. It's going to be a great year for the airgun hunters out there.
Hawke's AirMax Line Of Airgun Scopes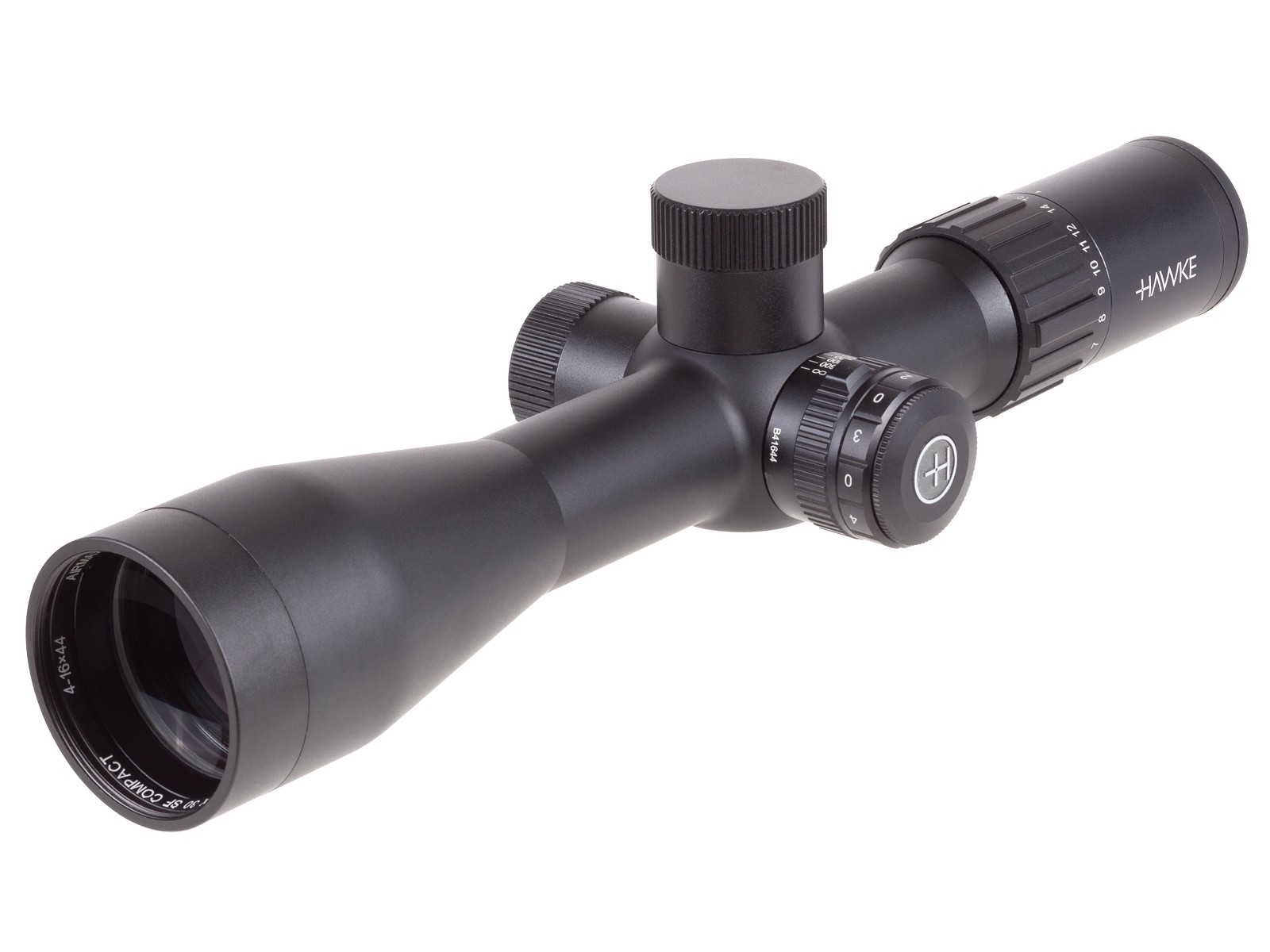 Hawke scopes sit in the middle to middle-high price range for airgun scopes. Many of their scopes are focused on tactical and hunting firearms, but the AirMax line is specifically designed for airgunners and airgun hunters.
The AirMax line covers a wide range of price points and feature sets. Starting with the standard AirMax, you get some great glass, front AO, a 1″ tube, and an etched glass AMX reticle. As you move up the line, you add features like side focus, 30mm tube, wide-angle field of view, larger objectives, illuminated etched glass reticle, etc. The AirMax line starts at around $210 and tops out at around $500. Of course, they all come with Hawke's lifetime warranty and great customer service.
Hawke has also rounded out their line of affordable binoculars. The Vantage line of compact binocs are great for fieldwork, game watching, or just to have around when you want to see things far away. At under $200, they are a great value.
Time to wrap it up
2022 is set to be a great year for airgunners. With so many new airguns, ammo, optics, and other accessories coming online this year, it should make 2022 a great year for airgunners.
While we only highlighted a few products here, there are many more new products that have been released coming out of Shot Show 2022. If you have questions about what's new, when it will be available, what it will cost, etc. Just give us a call here at Airgun Depot, and we'll be happy to help.