If you are on our site reading this, you probably already know the answer. But, you'd be surprised just how many people continue to ask us, what is an airgun? In short, an airgun is exactly what it sounds like. It's a gun that's powered by air. But, all guns are powered by air in a sense.
Firearms are powered by the massive expansion of air and other gases when gunpowder ignites. So, airguns are also powered by expanding air, just without gunpowder.
Airgun History
To understand airguns, you need to go way back to when they first started. Airguns have been used for both recreational and military applications for a few hundred years. It may be hard to fathom, but it's true. One of the most iconic airguns, the Girandoni, was carried by Lewis and Clarke on their famous expedition.
Finding an alternative to gunpowder has been a goal for a long time, and while compressed air certainly has its limitations, it also has many advantages. Anywhere you want to keep things quiet and stealthy, and where range and power are your top priority, compressed air-powered guns are a great option.
How Do Airguns Work?
Airguns work in a very similar way to firearms. Try to follow us here. In a traditional firearm, you have a cartridge that contains gunpowder, a primer, and a bullet. When the hammer hits the primer, the gunpowder ignites, and the expanding gases propel the bullet down the barrel. The same process occurs with every airgun; we just use different mechanics to make it happen.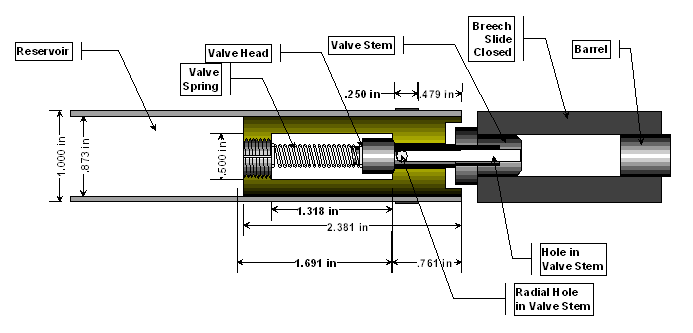 Here's how the process works in all airguns. You start with a chamber holding a volume of pressurized air or air that's about to be pressurized. For instance, a spring or gas ram gun has a piston that's released when the shooter pulls the trigger. This piston travels forward very quickly, compressing whatever air volume is standing in the compression chamber. This is like the hammer hitting the primer and igniting the gunpowder. The result is that the pellet is propelled down and out of the barrel by the high-pressure air pushing it. All spring-piston air rifles work in this same fashion.
Pre-charged pneumatics (PCP Airguns), CO2 Powered airguns, and Muli-pump Pneumatic Airguns operate similarly to each other. However, they are different from spring and gas ram guns in that the compression chamber is already pressurized. So, rather than a piston compressing the air driven by a spring or gas ram, a hammer hits a valve that opens, releasing the pressurized air at the back end of the pellet, pushing it down the barrel.
Why Choose Airguns?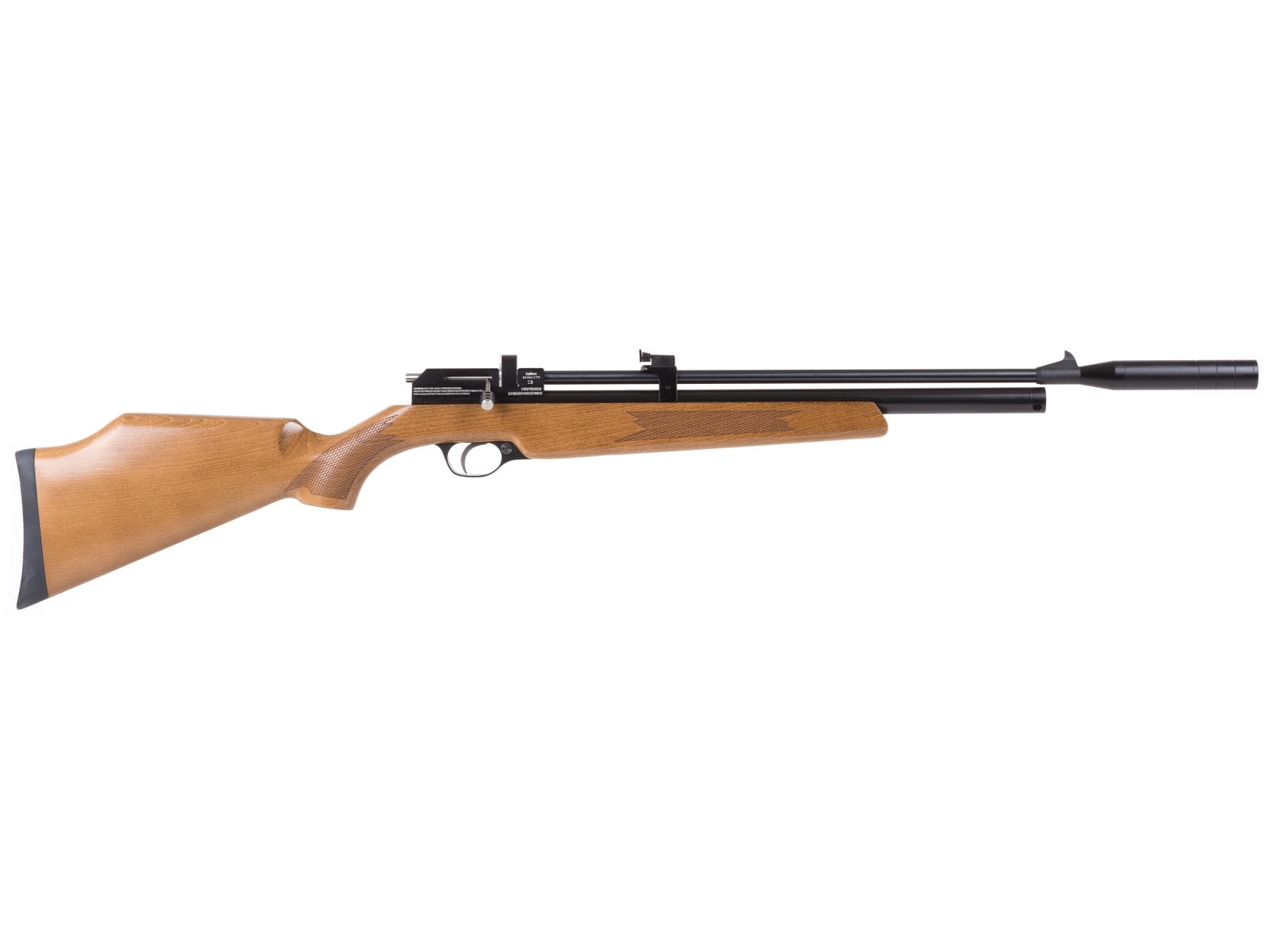 Like the question what is an airgun, we often get why airguns? However, this question can be a bit trickier because it is essentially completely subjective to the shooter. It may be that a person would like to teach their little ones firearm safety and proper technique with air rather than gunpowder. Or, maybe someone that's a long-time hunter is looking for a greater challenge, much like someone using a bow vs. a firearm. Sometimes there are locations that prohibit firearms but permit airguns, and there's always the case for those that just prefer to shoot with minimal noise or recoil.
What Is An Airgun?
An airgun is essentially another way to propel a projectile downrange with great accuracy. To answer the last question, why airguns? Really it should be, why not airguns? If you like to shoot, then airguns deliver the opportunity to get in a lot more trigger time in a lot more places for a lot less money.
When you think of an airgun, you are probably thinking they are just rifles, but that isn't the case. They come in many different designs and powerplants to choose from.
Air Rifles are going to be your most common airgun, but that doesn't mean they are all created the same. They come in various powerplant options and a multitude of designs. The old reliable spring-powered and pump-powered options are always in style and are a great starting point for any rifle owner. But those aren't the only options. You can go big and grab a PCP or CO2 Powered rifle and be able to take it out hunting as well as any backyard plinking you may want to do.
Air Pistols are also a great option, especially if you want something more budget-friendly but also with all the options you may need. Offering the same power plants in smaller designs, air pistols are reliable and accurate. Ranging from a simple backyard plinker to a full competition setup, air pistols are able to tackle any job.
With all these options, the combinations are limitless. If you have questions about what air rifle or air pistol may be right for you, then please just reach out and give us a call at Airgun Depot. We'd love to help you get started.