In late 2020 Hill released the MK5 version of their awesome hand pump. Air Venturi updated their top-level hand pump offering with this new model. But, is it really better than the MK4? Does it fill with fewer pumps, and is it easier to pump? Let's find out!
Pumping to 4500 PSI
So here's how we tested to see if there were any differences between the pumps. We want to know if the claims are real or just creative marketing. Given that we are talking about HILL, we were hopeful to see some real differences.
To test filling to 4500 PSI, we installed a test plugin each pump and started pumping. We just wanted to know if we could get to that 4500 PSI mark and count the pumps it took to fully pressurize the pump and fill hose.
The MK4 reached 4500 PSI in only 20 strokes. The MK5 took only 14 pumps!
Are we looking at something vastly different here?
Time for a Bottle
The next test took a lot more time and effort. We worked with a 3000 PSI 13 Cubic Inch Umarex Gauntlet bottle. This is a good test to see exactly what kind of effort is needed to get a typical airgun up to pressure from dead nuts empty. And yes, we made sure to eat our Wheaties for this one.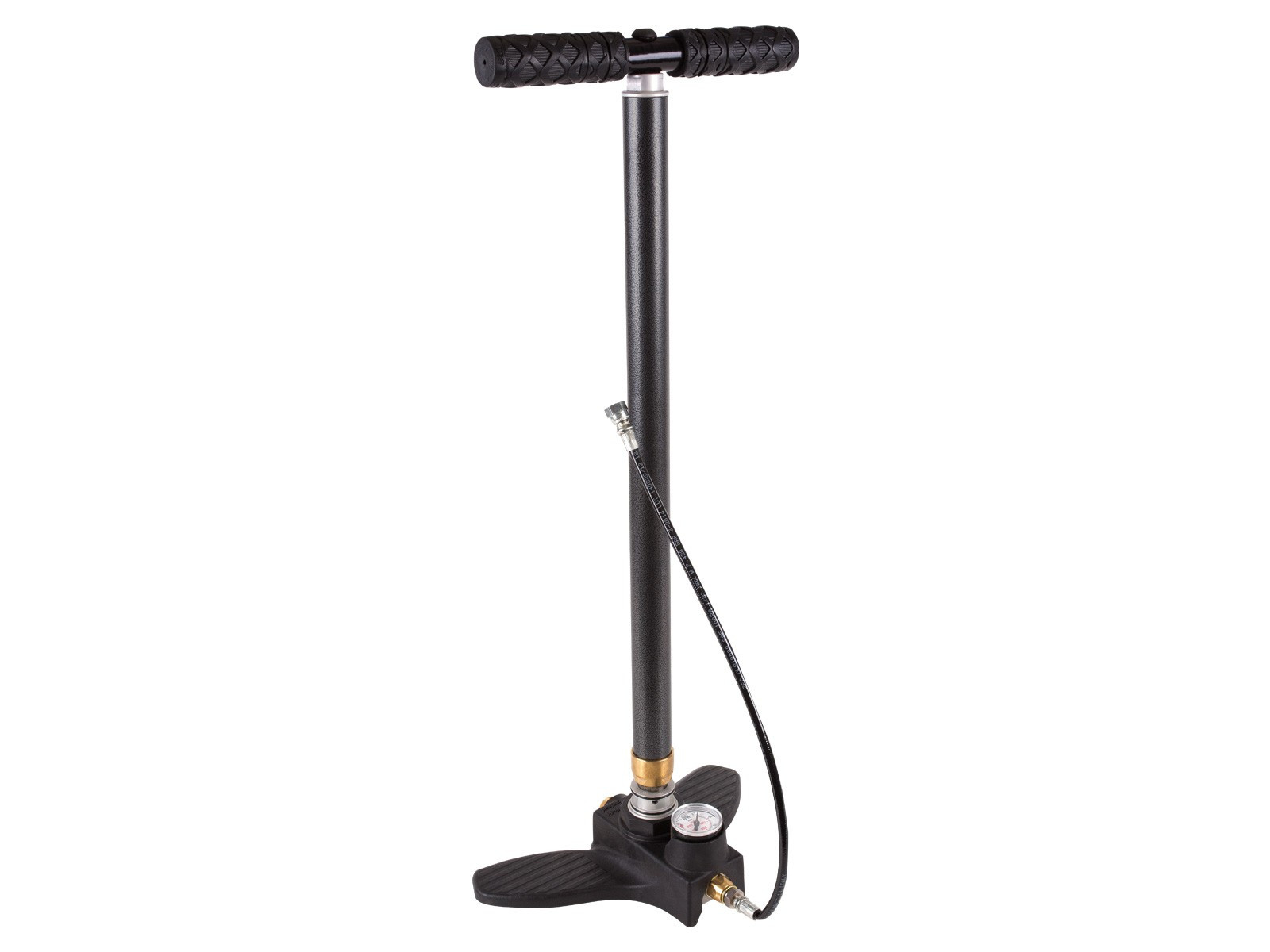 This time we started with the MK5 and pumped slowly and steadily.  From zero to 1000 took 90 pumps.  From 1000 to 2000 psi took another 90 pumps. And from 2000 to 3000 also took 90 pumps.  The effort began to increase as we got past the 2000 mark but never got to what we expected.
Our test crew consisted of folks weighing both under and over 200 pounds. Everyone was able to bring the pump up to that 3000 PSI mark without much of a struggle.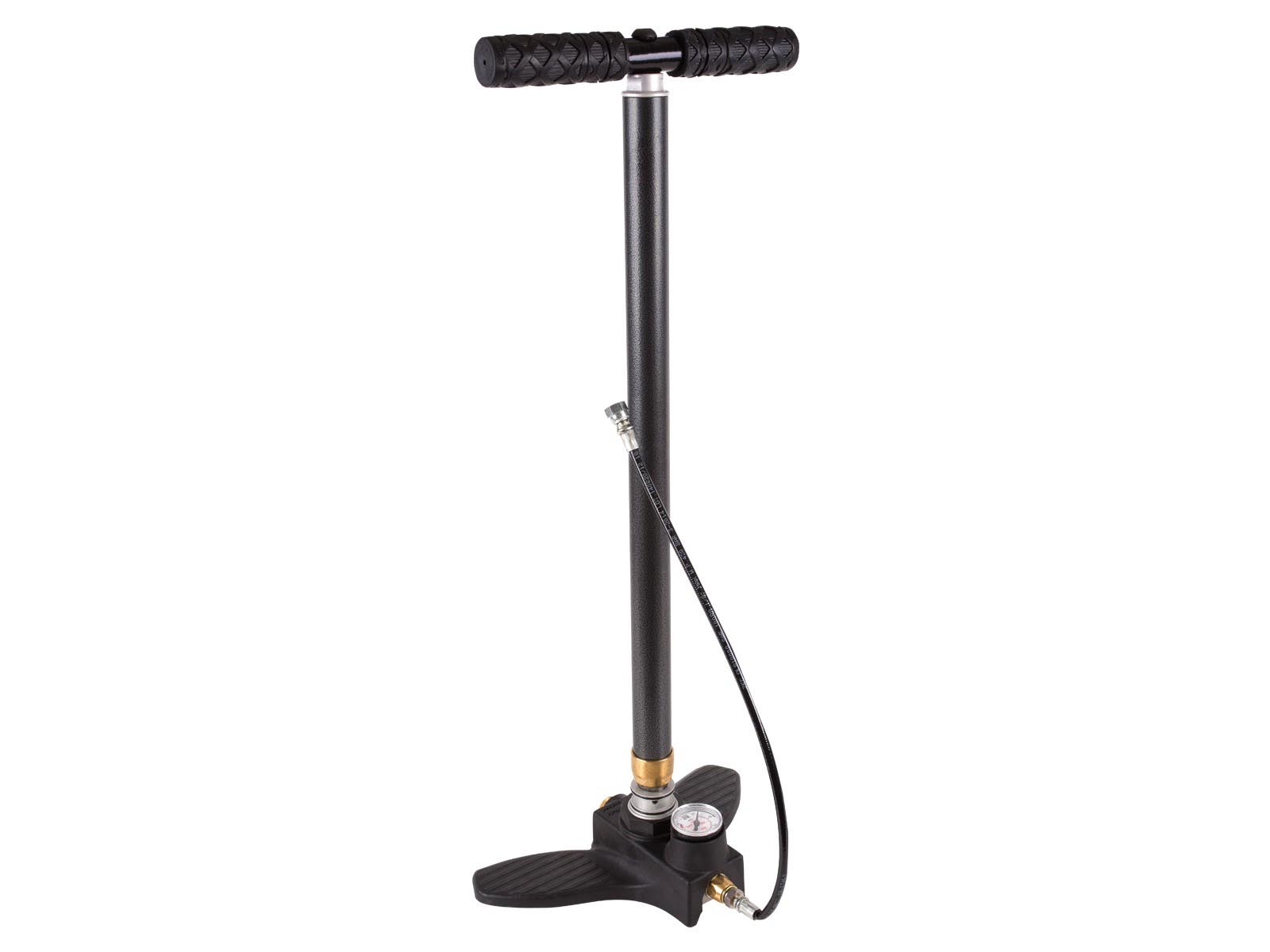 Now it was time for the older MK4 to step up to the plate. We ran the same test and got some very interesting results. From 0 to 1000 PSI took 100 strokes. From 1000 to 2000, PSI took 90 strokes. Interesting… The final push from 2000 to 3000 PSI took 80 strokes.
So the MK4 started needing more strokes for the first leg but ended the third leg needing less. In the end, they both took the exact number of strokes to bring our 13 Cubic Inch Gauntlet bottle from zero to full.
What We Learned
So the number of strokes was only a small part of the equation in our test. We wanted to know if there was a noticeable difference in how much effort was required to fill the bottle. Here's where things were certainly different, and very noticeably so.
The MK4 started to get difficult to pump around 2000 PSI, and it kept getting increasingly difficult the closer you got to 3000 PSI. If you were filling to 230 bar, 250 bar, and up to 300 bar (4350 psi), expect that effort to continue to increase significantly along with the pressure.
The MK5, while it did take more effort past the 2000 PSI mark, it was not nearly as bad as the MK4. Our test "pumpers" were noticeably winded after filling the bottle with the MK4. They were not as winded filling with the MK5. This is excellent news if you are looking to use a hand pump as your primary PCP filling solution.
Final Thoughts
If you are looking for a hand pump to fill your PCP airguns, you want the Air Venturi hand pump by Hill. And if you have a choice, you want the MK5.  Plain and simple, it's easier to pump when you get to higher pressures.  This means that shooters not weighing over 200 pounds should be able to fill their airguns at least to that 3000 PSI mark.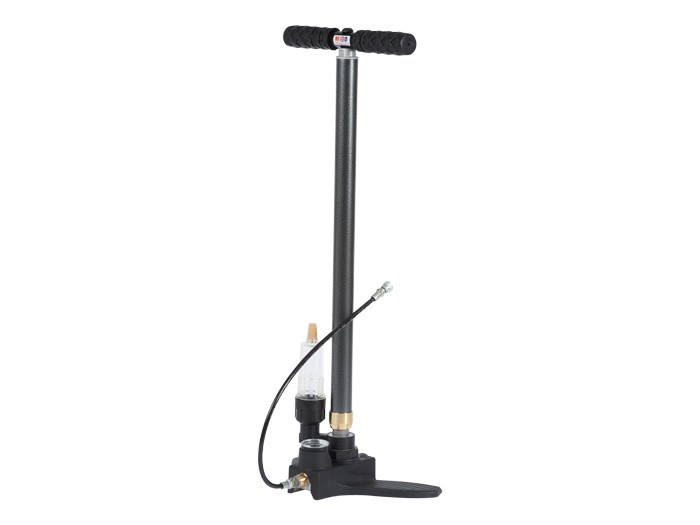 When buying the Air Venturi hand pump, consider getting the kit. The kit comes with the dry pack and the female foster connector you'll need to quickly change between fittings or fill guns with the male foster fitting.
Other key features include a great warranty and the ability to tear down and service the hand pump quickly. Whether as a backup or your primary source of HPA, just go with the best and grab the Air Venturi hand pump by Hill.