There is a multitude of rules to consider, but in short, yes you can. The BATF does not consider BB guns as firearms and depending on your local laws, you may only need an ID showing you are over 18 years old. So most people can pick up any BB gun. But, some states and local municipalities impose greater restrictions so always important to check your local laws before you drop cash on your online airgun purchase.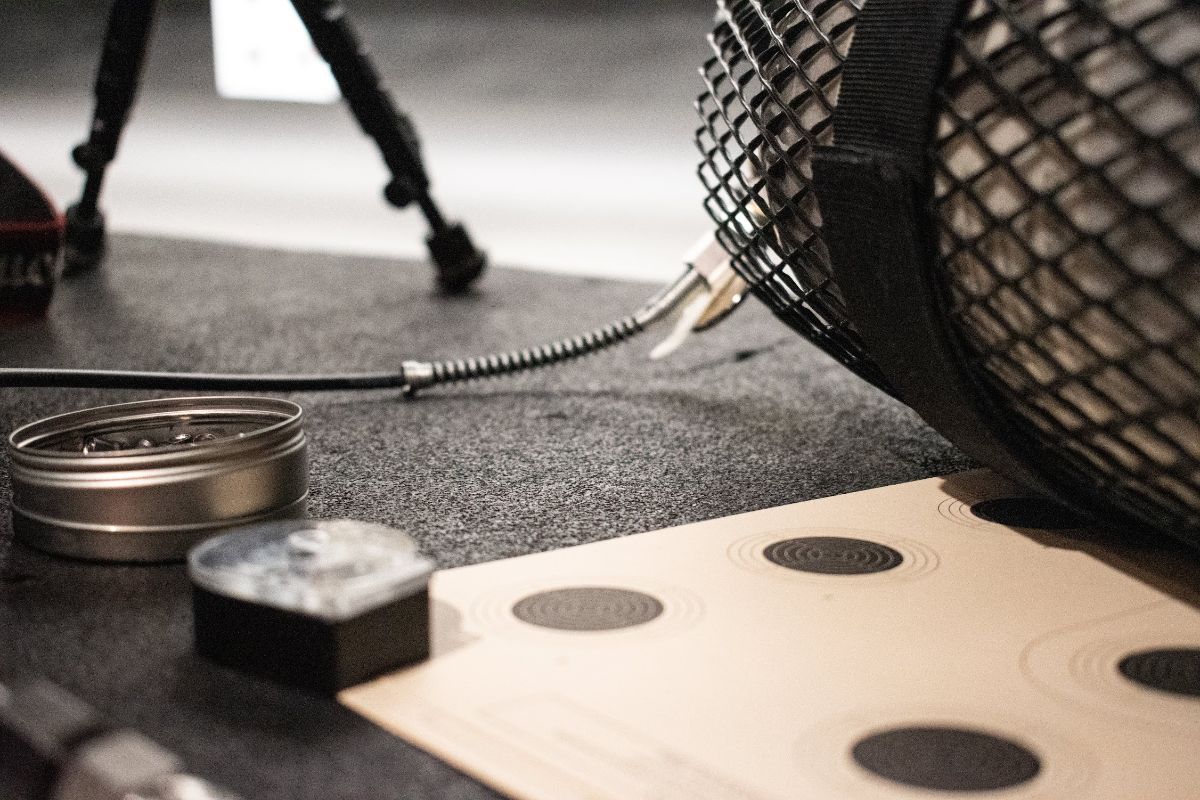 What is a High Powered BB gun?
First of all, the term BB gun is a bit misleading. Most of the time, it's used to describe all airguns, which is unfortunate. Airguns go beyond shooting just BBs. Airguns can push firearm-like power and accuracy, which is a new revelation to many shooters who have not been introduced to all that modern airguns can do.
The contrast between a high powered BB gun and a high powered pellet gun is pretty dramatic. The most powerful BB gun may top out at around 7 or 8-foot pounds at the most. That's assuming a 5 grain BB is propelled at around 800 +/- FPS. You also need to factor in the weight of the projectile. BBs are very light and come in one caliber, .177 and weigh about 5 grains on average. So FPS with the weight will give you the power. But the broader airgun market stretches from .177 caliber to over .50 caliber with lead ammo starting at about 7 grains and going up to and beyond 500 grains.
High Powered BB guns come in calibers ranging from .177 up to .50. Small-bore airguns push energy approaching 100 foot-pounds. As you go up to .35, .45, and .50, those numbers climb to 600 foot-pounds with some coming close to 800 foot-pounds. These are serious numbers coming from products that drive lead slugs with air.
Why would you want a High Powered Airgun?
There are many reasons people buy big bore, high powered airguns. The most popular is for big game hunting. More and more states have recognized airguns as legitimate for taking game animals during regular rifle season. Airguns deliver a new challenge for seasoned hunters. Airguns like the Airforce Texan and the Umarex Hammer can deliver black powder power and accuracy with high-pressure air and cast slugs.
A smaller segment of the market are shooters that just like to shoot big airguns. Having spent a lot of time at the bench with such airguns, we certainly understand the appeal. With ammo shortages and greater restrictions on firearms, it just makes sense that folks who like to shoot big guns will find a new home with high-powered bb guns.
Let's Compare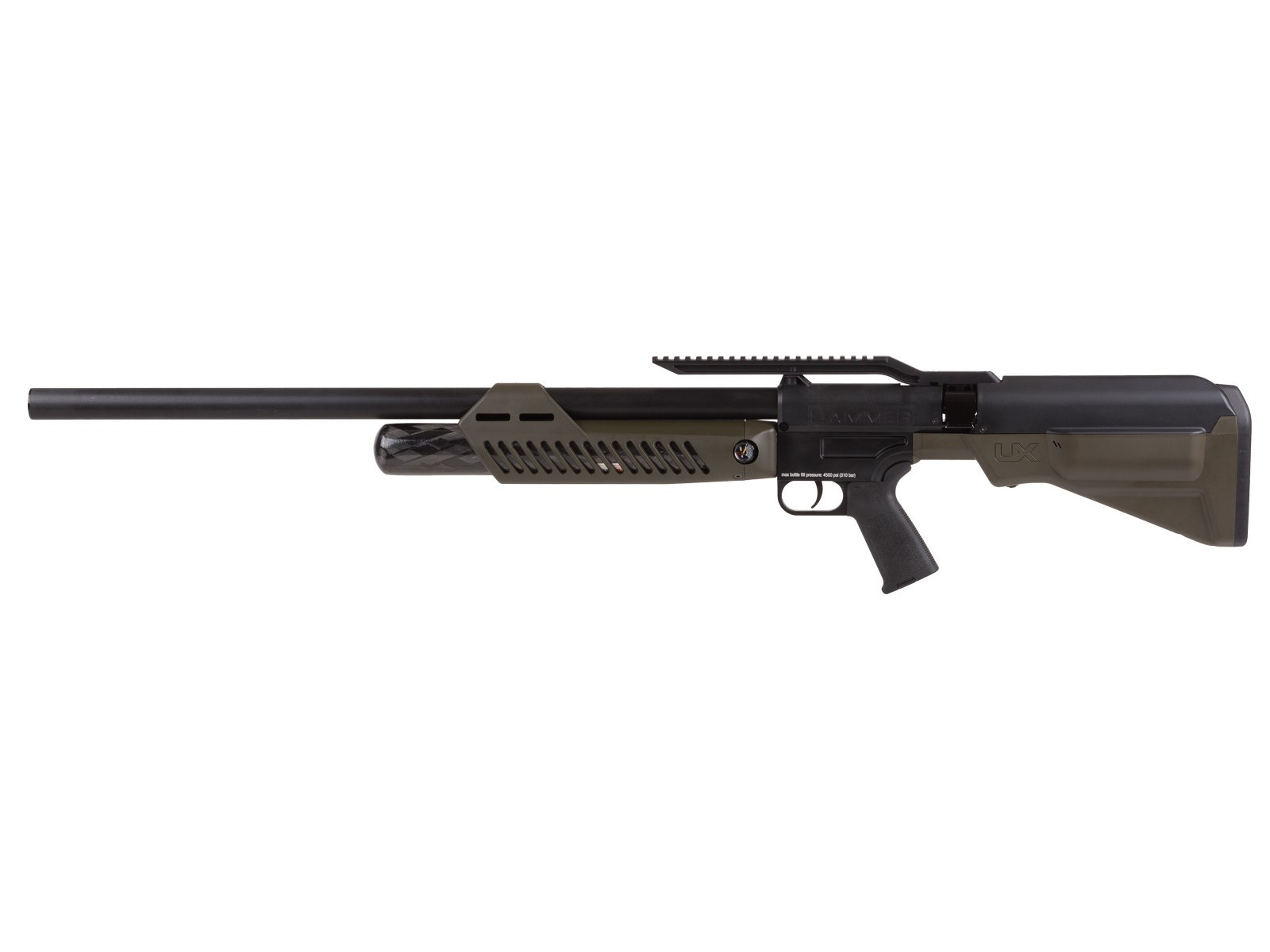 For the past several years, Umarex USA has been working on their .50 Hammer. Umarex set the bar very high, looking to bring to market an affordable big bore airgun that did not compromise performance, build quality, or accuracy. It's taken several years, but production Hammers are rolling off the assembly line located right here in the USA. 
The Hammer is based loosely on AR styling with a pistol grip and M-LOK compatible forearm. It's powered by a large 4500 PSI carbon fiber tank that's regulated to a massive 3000 PSI for each shot. While other big bore airguns are single shot, the Hammer incorporates patented technology with their auto-indexing side shuttle magazine. With 420 grain .510 slugs, you get a reliable 600+ FPE. With heavier slugs, you can achieve even more power.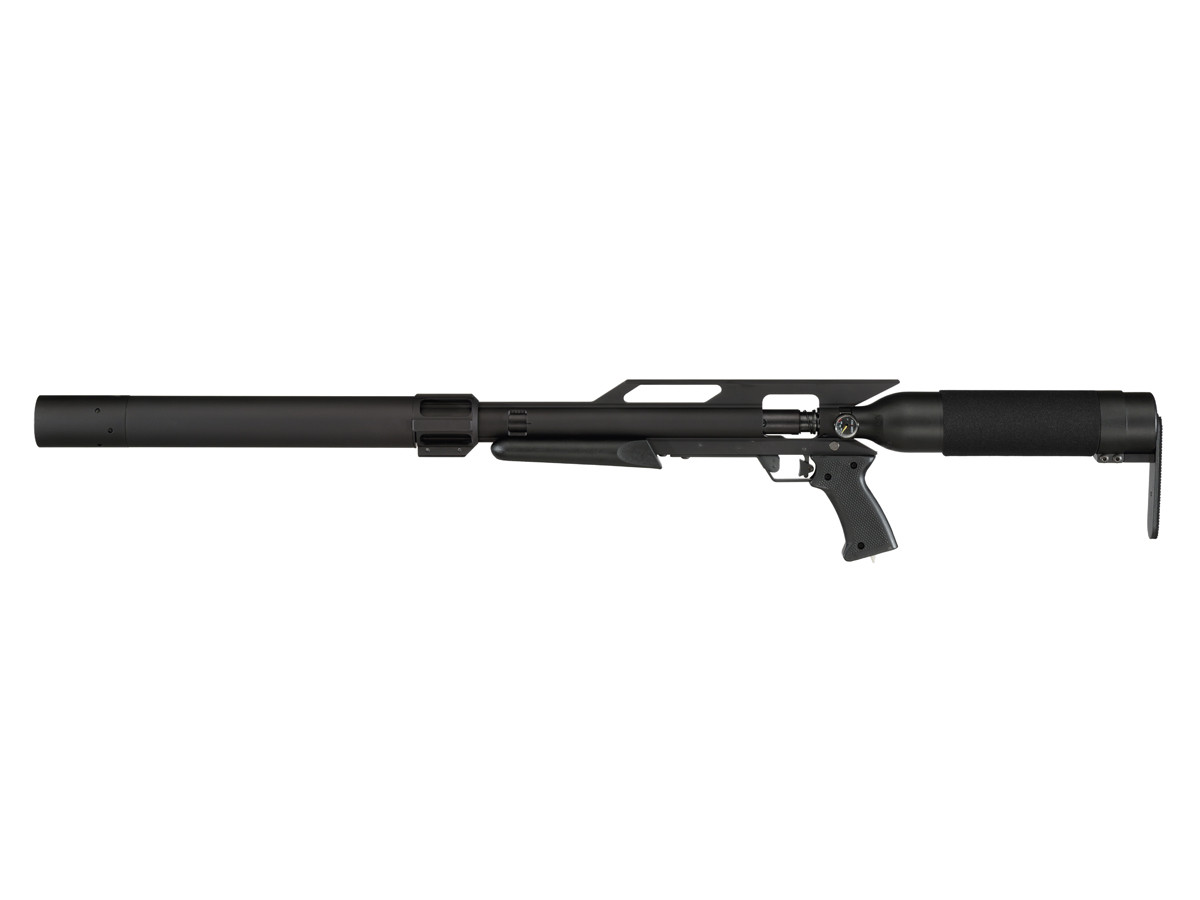 Big bore airguns are not new by any stretch. Guns like the Dragon Claw, Light Hunter, and Recluse have been around for many years. But, AirForce changed the game with the AirForce Texan. Where power output had been hovering around 200 to 300 FPE, the Texan took it immediately to over 500 foot-pounds. And they did not stop there.
The AirForce Texan incorporates a new valve and carbon fiber bottle. On paper, the .50 caliber variant can push up to and possibly over 800 foot-pounds of energy. This is just a massive amount of power delivered by an airgun. The form factor, cocking and loading system, and the overall shooting experience is very different from the Umarex Hammer.
Why would you want a High Powered BB Gun?
Now that you know a little more about what's out there, why do you want a High Powered BB Gun? Do you want to take your big game hunting experiences to a new level? Do you like to shoot big guns, and are you looking for a new way to spend time on the range? Regardless of the reason, these ultra high powered bb guns will put a smile on your face and turn heads at the range. They are a lot of fun and far more accessible than traditional firearms.
If you have any questions, we are only a phone call away here at Airgun Depot. Let us know if you need any help finding your next high powered BB gun.