Airgun maintenance is a tricky subject. Airguns are not like firearms. Because there's no gunpowder, there's really no mess related to getting out and shooting your airgun. But, we are trained and conditioned to believe that there must be some reason to get in there and aggressively clean and maintain our airguns. If you've ever had that inclination, you may have found out very quickly that modern airguns aren't really that "maintenance friendly." In fact, some are down right problematic. So today's article will try to address not only the need, or lack thereof, of performing regular airgun maintenance but also some tricks and gear to make things a little easier.
Regular Maintenance and the Modern Airgun
The reality is that most modern airguns really don't need you to do anything other than feed them high pressure air and lead pellets. In fact, the best way to maintain your airgun, is to keep it full of air and shoot it regularly. Fortunately for those of us who have personal compressors, the air is free, and pellets are cheap. And since we all love to shoot, our airguns are maintained properly by natural course, and that brings us to the end of this article. Just kidding.
While the above is true, there are times that you need to do more than just fill your gun and shoot it. Have you ever sat down at the bench and found your airgun not shooting like it did the last time? Or have your groups been slowly growing in size despite your best efforts? Symptoms like these are a sign that you may need to take a look under the hood.
Let's Start with the Simple Things
While there may not be powder residue to clean out of your barrel, high velocity airguns can eventually peel enough lead off the pellets to foul the barrel. So step one is going to be to clean the barrel. And here's also where we hit our first and biggest challenge.
We've been taught to clean our barrels from the breach to preserve the barrel crown. The issue is that many airguns simply don't allow for that as an option. It's why products like PatchWorm exist. This innovative product solves many issues. The universal design allows you to clean just about any airgun with one simple kit, and it fits in the palm of your hand. Next, the flexible line allows you to navigate the tight breach area and pull through the cleaning patch with relative ease. It's a great solution to a problem that exists on nearly every mag fed airgun. It also works with just about any traditional airgun as well. But it's not perfect.
While a fixed barrel with no room to pass a rod from the breach can easily be solved with the PatchWorm, it does not solve the issues created by permanently attached sound suppression devices. The line from the PatchWorm will want to twist or bend as it leaves the barrel and will inevitably get caught on the baffles or chambers in the moderator. This means you can't get it to poke out the muzzle to pull through the patch. There are only a couple of options here. First is to remove the moderator, baffles, or shroud, which should then allow for proper use of the PatchWorm. In cases where the moderator is permanently attached, we'll have to get more creative.
Removing the Barrel Works Sometimes…
Some airguns make it pretty simple to remove the barrel, which then facilitates easy cleaning, but that's not always an option. Guns like the Gamo Arrow incorporate a robust use of synthetics enclosing the barrel, action, and other parts. And the fixed moderator makes using the PatchWorm or products like it tricky at best. But we aren't giving up yet. We still have options.
Our first option would be to find some sort of tube or straw that we could pass through the end of the shroud and match up to the muzzle. This should provide a guide for the PatchWorm line to make an unobstructed exit. When this works, it's a very easy fix. When it doesn't, we need to move on to option two.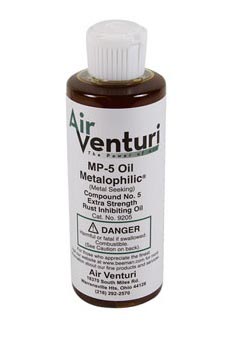 Option two nearly breaks all the rules, but it works 99% of the time. If you have a cleaning rod and some bronze brushes, take your cleaning pad and press it hard into the brush so that the brush grabs the cleaning pad. Next, use something like Air Venturi MP5 oil or Ballistol on the patch and run it from the muzzle. This violates the "only clean from the breach rule," but if this is our only option, you do what you've got to do. This option really does work well, and it's one that we mostly use simply because it works on just about any airgun.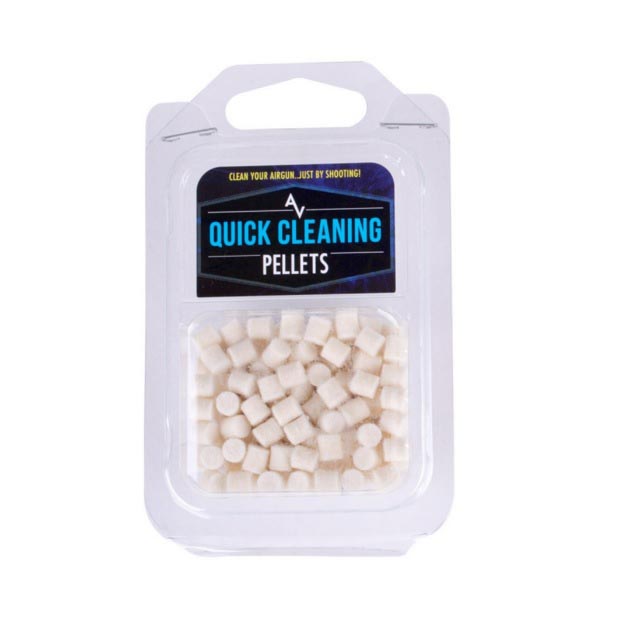 The last option would be to run cleaning pellets and hope they clear the moderator. It's not a great option as they can get caught in the baffles and then you're basically out of luck, specifically on a permanently attached moderator like on the Gamo Arrow. Now if you have a rifle without a moderator, or you can remove the moderator, baffles, shroud, etc., then cleaning pellets will work just fine. We'd recommend doubling them up if you are shooting something high powered so that you have some back pressure, but they will work.
That's a Wrap… For Now…
As we started to really get into the meat of this article we realized that there's way too much to cover in just one take. There are other maintenance concerns like o-rings, breach seals, co2 seals, etc., that we need to cover. So, while we've addressed some ways to clean your barrel, hopefully, we'll be able to circle back around and tackle some of the other topics. In the meantime you can read about Maintenance Gear for Your Airgun. For now however, we hope this has been useful. And if you need help with keeping your airgun in tip top shape, just give us a call and we'll be happy to help you in any way we can.