If you've ever lived in a humid environment like South Carolina, you know that even one night outside can almost ruin your treasured firearm or airgun. Rust seems to appear from nowhere. In this article, we'll highlight some ways that you can protect your treasured guns. Let's get started.
Humidity is a Killer
You folks that live in the desert will have other issues, but the rest of us that live where it's humid have to battle rust all the time. Most airguns have some sort of blueing or other treatment to help prevent rust, but nothing is 100% effective. You need to keep your gear dry or protect it with something that repels moisture. WARNING – not all foam-lined gun cases repel moisture from your guns. Some actually trap the moisture and make matters worse! Keep that in mind when picking a gun case for your airguns.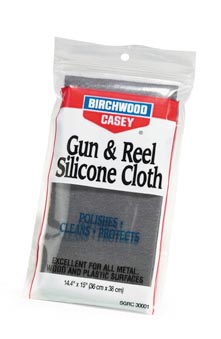 One easy method is to use something like the Birchwood Casey SGRC Silicone Gun & Reel cloth to wipe down your airguns after each use. This coats your airgun with a silicone residue that repels moisture and helps protect your gun. You can go a step further by storing the gun in a silicone gun cloth which is great for long-term storage.
Other great products like Ballistol, Air Venturi MP5 Oil, and Birchwood Casey Synthetic gun oil can help you protect your airgun and remove any light rust that may have appeared. Of course, you want to catch this before it's started to pit on your finish, so checking your guns regularly is always the best option.
Removing and Repairing Light Rust Damage
What do you do if you open your gun case and find rust on your airgun? Having had this happen, we know it's like a kick in the gut or maybe a little lower. Anyway, it sucks. Let's talk about how to deal with it.
Light rust that's just started to form is pretty easy to remove with any of the above products we've mentioned. We've found Ballistol and Air Venturi MP5 oil to be some of the best options. For harder to remove deposits, there's a trick we'll share. It may remove some of the bluing, but we'll get to that in a moment. Taking a copper penny and rubbing it on the steel will often remove rust, even mild pitted rust, with minimal additional damage. Using one of the lubricants like Ballistol between "penny" sessions will help continue to gently remove the rust damage.
Re-bluing Damaged Areas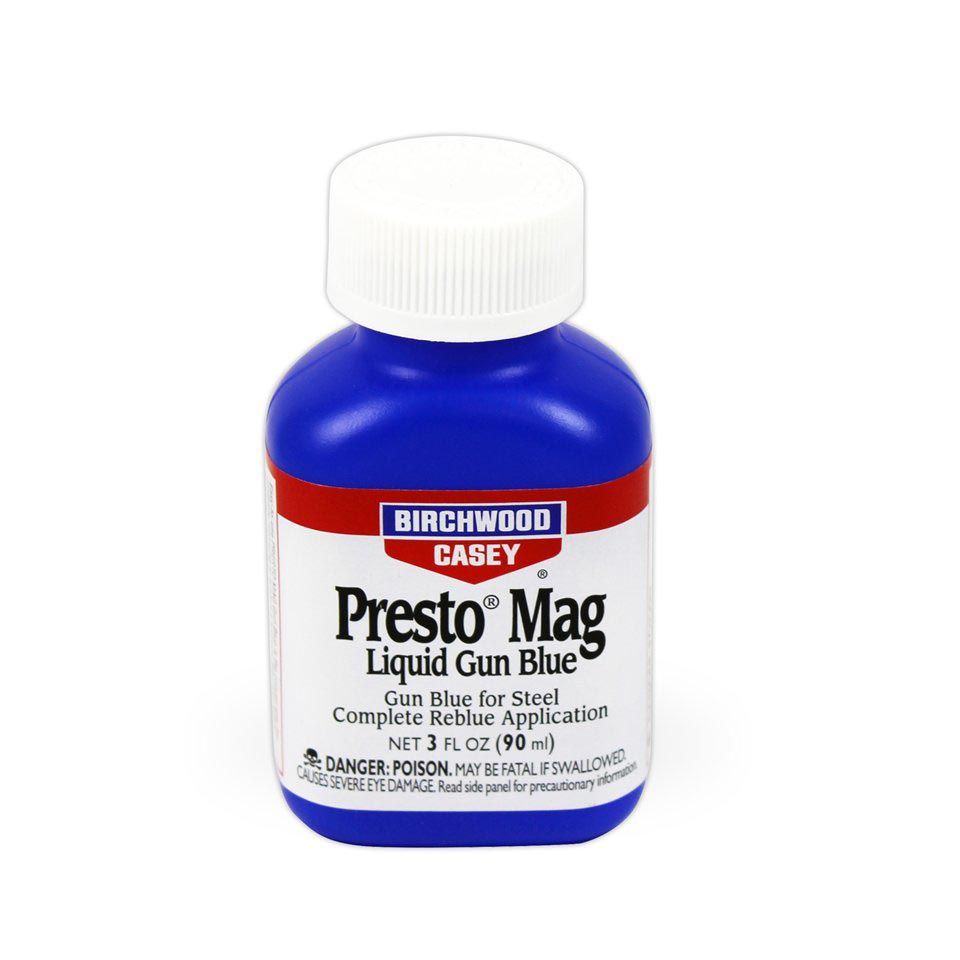 The best way to really "fix" rust damage after you've removed all the rust is to have your airgun professionally reblued. If that's not an option, you can use Birchwood Casey's PB22 Perma Blue Liquid Gun Blue. You'll need to apply it in stages with a lot of patience, but the end result generally turns out pretty good. The chemical action will help protect the previously rusted area. Once done, you can use some of our first tips to help prevent further damage.
What About Inside the Barrel?
It's easy to fixate on the external and miss taking care of your barrel. If you run a patch through your barrel before long-term storage, you'll probably be good to go. Just add a drop or two of Ballistol or MP5 oil which should keep you covered. If you have any concerns, you can always get a borescope; they are getting pretty affordable these days, and visually inspect your barrel for any issues and then address them as necessary.
Do You Have More Maintenance Questions?
We have a great article on basic gun maintenance here. If you have more questions, we are always happy to help. Just give us a call and we'll be sure to point you in the right direction.