We heard somewhere that orange is the new black and that got us thinking…
Looking for some killer deals, but not interested in the waiting till Black Friday? Does the idea of getting up early to wait in line for hours only to have to wrestle some other shopper over the last buy one get one free, door buster put you into withdrawls? That doesn't really sound like my idea of fun either. So, if you are like us, then I think you'll appreciate some of the upcoming deals from Airgun Depot's Orange Friday sale starting this Friday, October 30th, 2015. Orange Friday is the new Black Friday!

This is probably going to get me in a little bit of trouble with the boss man, but I decided I would sneak in a quick blog post to give you a heads up on some of the great deals that are coming. Here's a quick rundown of some of my favorites.
Crosman Zombie Resetting Field Target Breakbarrel Combos starting at $99.99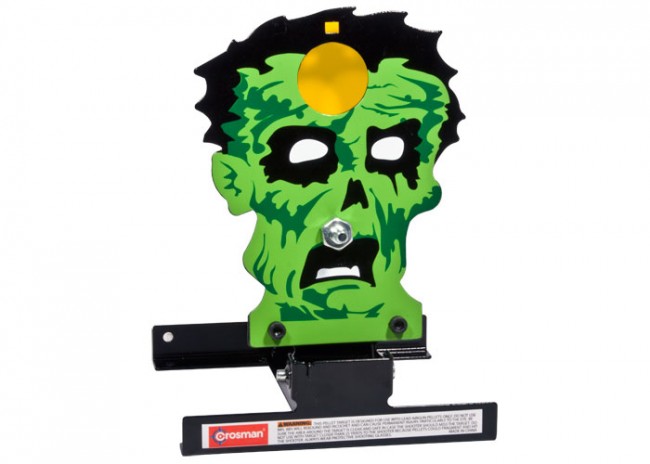 Are you a fan of the all things Zombie? Want a way to practice for the coming invasion (or is it infection…)? We have paired up some of our most popular Crosman break barrel rifles with a great Field Target style zombie target. Shoot in just the right spot and the target falls, seems easy enough, but with the 4 added "killzone" target reducers you can make it even more challenging. Once you've knocked the zombie down, just pull the string and it resets just as quick. We've paired this target as a combo with select Crosman break barrel rifles, but if I had to say which was my favorite, I would take it with the classic Crosman Optimus in .177 for a great day of family plinking!
Walther Terrus with RWS Shooter's Kit starting at $219.99

If you have been itching to get your hands on a serious adult break barrel then this is a great chance. The Walther Terrus is a German made break barrel that we have really fallen in love with. These guns make great target rifles for keeping your marksmanship skills strong. With fiber optic open sights that are easy to see and quick to pick up, they make great guns for dealing with pests. We've paired the Terrus up with an RWS shooter's kit to give you everything you need to get started right out of the gate.
F.A.S. Target Pistols on sale at $349.99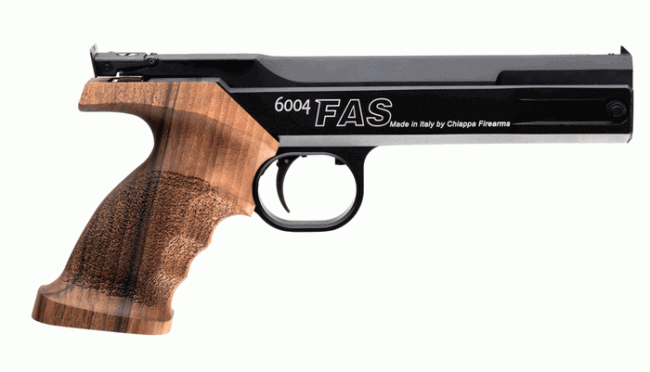 Our lowest price of the year! These single stroke pneumatic target pistols have flown off our shelves all year and for good reason. These little guns are super accurate and a pleasure to shoot. If you've ever wanted to get into competitive 10m air pistol shooting then a FAS is a great way to do it, and now is the perfect time when you get almost $50.00 off.
Hatsan Model 87 QE Combo starting at $179.99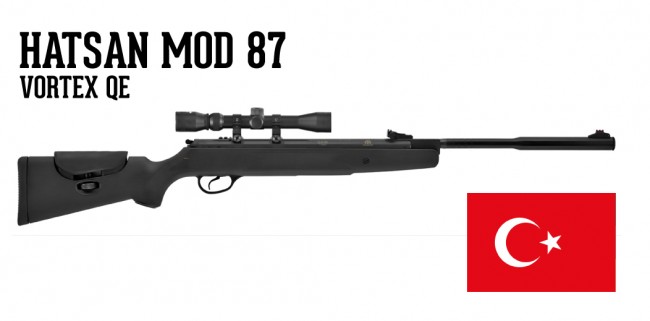 Hatsan's new Model 87 is a bit of a new take on an old classic, with the same heart as the Hatsan Model 95 but now with a synthetic stock and Hatsans QE sound suppression system the Model 87 is a great small game gun. Quiet and powerful the Model 87 gets it done. We paired the Model 87 with Hatsan's excellent Vortex pellets and Tru-See targets to get you out shooting. The Model 87 combo is a great gift for aspiring small game hunters.
WWII Commemorative Pistol Combos
These are some of the last WWII commemoratives M712's and P08's that we will get. If you have been eyeing one and order it this weekend, you'll also receive some BBs and CO2 at a great price. These guns also make great gifts for Dad or Grandpa. If you have a historian on your list this year the WWII commemorative pistols would make a great gift. They won't last long.
Bulldog .357 Case and Iron Sights Combo starting at $999.99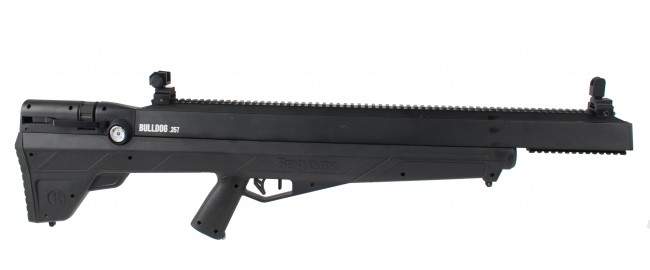 2015 was definitely the year of the big bore and the Bulldog .357 was a big hit in the big bore category. We've paired the Bulldog rifle up with some great free accessories to get you on target. Included in our exclusive Orange Friday combo is a soft case, a set of flip up iron sights (because there is just something awesome about shooting a big bore with iron sights) and  a  box of Nosler 145 grain ballistic tip slugs. The Bulldog combo is a great setup for those that are already in the PCP game but want to try their hand at big bore shooting.
Hatsan PCP Combos with Optima Scopes and Bi-pods starting at $459.99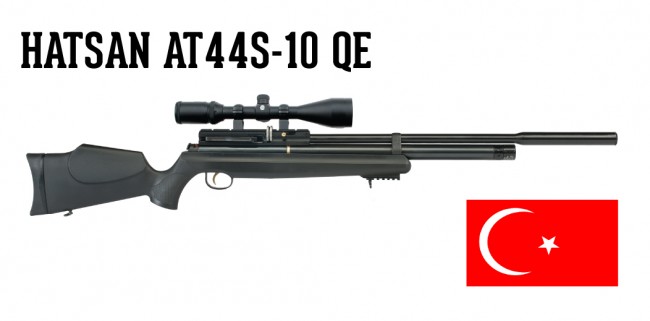 If these combos sound a bit familiar it's because we ran nearly the same combos during out Black Friday sale last year. Well, once again we've teamed up with Hatsan to bring these hugely popular combos back for 2015. A perfect way to get started in PCP airguns with a high quality Hatsan rifle with an included bipod and Optima scope. There are a few variations in the scopes and bipods depending on which rifle you chose so be sure to check the details on each specific combo.  With the AT-44 QE combo starting at $459.99 it makes a great gift for the experienced airgunner who is wanting to take the next step into the PCP world. Read more about the AT-44 QE in our head to head with the Benjamin Marauder.
Speaking of the Marauder…
Marauder Pistol Zombie Field Target Combo starting at $349.99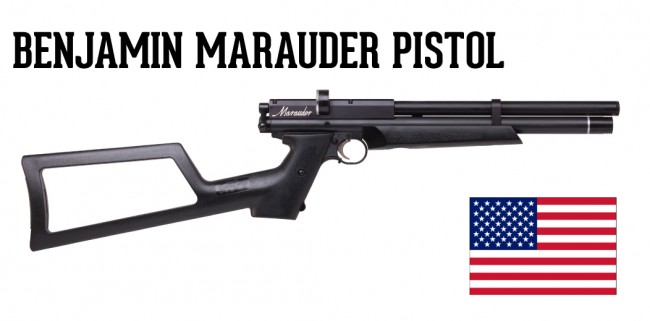 If you read our recent head to head between the Marauder Pistol and the Hatsan AT-P2QE  you'll recall the phenomenal accuracy that the Marauder Pistol was able to produce at 35 yards. These pistols have been a true competitor in Field Target pistol matches as well as effective light weight hunting rigs. We've paired up the Marauder Pistols with the same Zombie target as the Crosman break barrels, a tin of Crosman pellets and a spare rotary magazine to keep you shooting all day.  
Hammerli 850 AirMagnum on sale at $249.99
The 850 AirMagnum CO2 repeater is by far one of the best backyard plinkers and paper punchers out there. Okay, maybe I'm a little biased since I own a few of them, but still these things are a riot. Featuring multi shot rotary magazines coupled with a smooth bolt action and an 88 gram CO2 power plant these guns provide hours of quick shooting fun. Really good for training young shooters as they don't have to wrestle with heavy springs or worry about topping off with air. Just screw in the disposable cartridge and you're off to the races.
AirForce Airguns CO2 Conversion Combos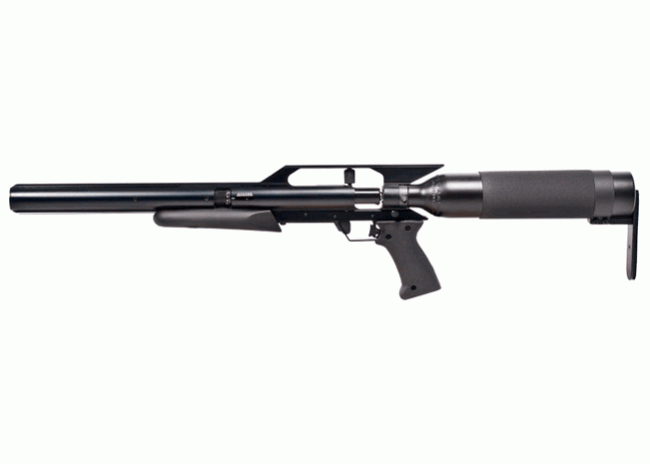 Our good friends at AirForce Airguns have worked with us to offer a great deal for serious target shooters and hunters alike. AirForce guns are known for their power, which makes them great in the field, but sometimes we want to practice without having to head to the range. Well, the AirForce CO2 conversion combo is your solution. Each gun still comes with one of AirForce's spinlock tanks for use with high pressure air, however you also get a CO2 conversion adaptor as well as a 9 oz CO2 tank. Using the CO2 conversion you can shoot safely on your property, in your basement or garage and not have to worry about the powerful AirForce punching through your pellet trap. When you're ready to head out to the field, simply switch back to the HPA tank and you are ready to go! Plus, we decided to throw in a tin of JSB pellets just for good measure so you and your rifle will be ready for action.

These are just a few of the great deals we have coming up for the Orange Friday sale. I can't give away all the secrets but I did notice a big pallet of Umarex and RWS factory refurbished guns that may or may not be going on the sale flyer as well. If you haven't bought a refurb before, they are a great way to get a nice airgun and save a few bucks.  If you are not signed up for our email list, make sure that you are so you can get all the updates and details as they happen!