2014 saw some exciting new changes in the airgun market from the introduction of the upgraded NP2 (Nitro Piston 2) power plant to the upgraded line of Marauders.  While new technology is great, that doesn't necessarily mean that they connect with the airgun community.  So which airguns did YOU, the airgun community, like the best in 2014?
10 Most Popular Air Rifles of 2014
#10: Benjamin Titan Nitro Piston®

.22 Caliber

Rick's thoughts: The Benjamin Titan .22 is a no frills version of the Trail NP at about half the price.  All the important features are there; Nitro Piston power plant, .22 caliber, thumbhole wood stock.  The only thing missing is the shrouded barrel.  For those looking for a hard hitting .22 caliber NP rifle on a tight budget, the Titan is a great option.
#9: Crosman 1077

.177 Caliber

Rick's thoughts: In the world of semi-automatic pellet guns, the Crosman 1077 has a very long heritage.   It's powered by a single 12 gram co2 and uses a 12 round magazine and sends pellets downrange as fast as you can pull the trigger.  While not suitable for small game or pests, it's very accurate and perfect for target shooting in the back yard or basement shooting range.
#8: Gamo Bone Collector Bull Whisper

.177 caliber, Refurbished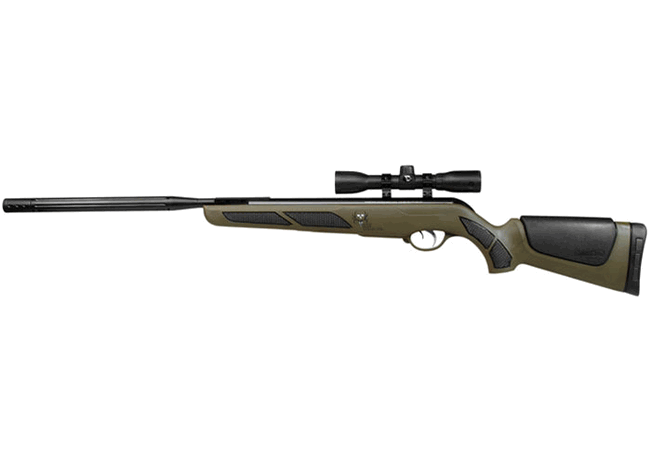 Rick's thoughts: Built around a more traditional look and feel, the Bone Collector Bull Whisper was built with the help of the Bone Collector guys.  It's a unique airgun that's compact and lightweight.
#7: Gamo Whisper

.22 Caliber

Rick's thoughts: If you want something that's really lightweight, easy to cock but has a lot of power, accuracy, and is still very quiet, then the Gamo Whisper .22 is a great option.  It's a great step up from the .177 delivering more power on target, longer range accuracy, and still all for a great price.
#6: Gamo Whisper

.177 Caliber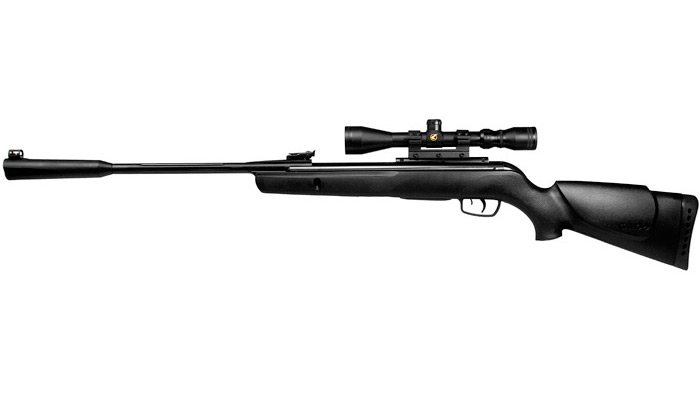 Rick's thoughts: The Gamo Whisper pioneered the integrated airgun suppressor.  The Gamo Whisper .177 3-9×40 scope combo has been a real small game killing machine over the years.  It's light weight and easy cocking action makes it a great airgun for younger shooters and the Ladies too.  .177 pellets are generally less expensive which is great for shooters on a budget.
#5: Benjamin NP Limited Edition

.22 Caliber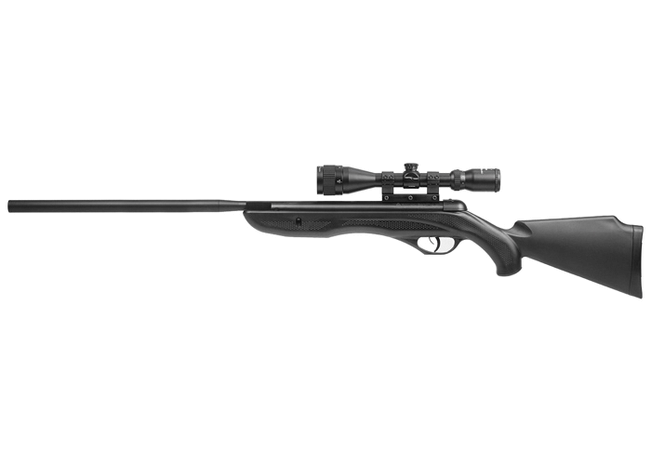 Rick's thoughts: "I love it when a plan comes together…"  I bet that's what Crosman was saying when they looked around and decided to put this rifle together.  It's a version of the Trail NP but with an improved trigger and traditional synthetic stock vs a thumbhole stock.  Bundled with some great optics, it's no wonder why this gun performed so well.
#4: Benjamin Trail NP Hardwood

.22 Caliber

Rick's thoughts: The Benjamin Trail NP Hardwood has several successful years under its belt.   This rifle was a pioneer in the NP revolution and still competes toe to toe with the newer offerings.  It's a great value that produces good power and great accuracy in the hands of an experienced shooter.
#3: Stoeger X-20S Suppressed

.22 Caliber

Rick's thoughts: Want it quiet? The Stoeger X20s boasts itself to be the quietest airgun in its class.  It's unclear how long they'll retain that title, but for now, the sit at the top of that hill for sure.  The .22 caliber model hits hard with good accuracy and it a great small game hunting airgun.
#2: Umarex Octane

.22 Caliber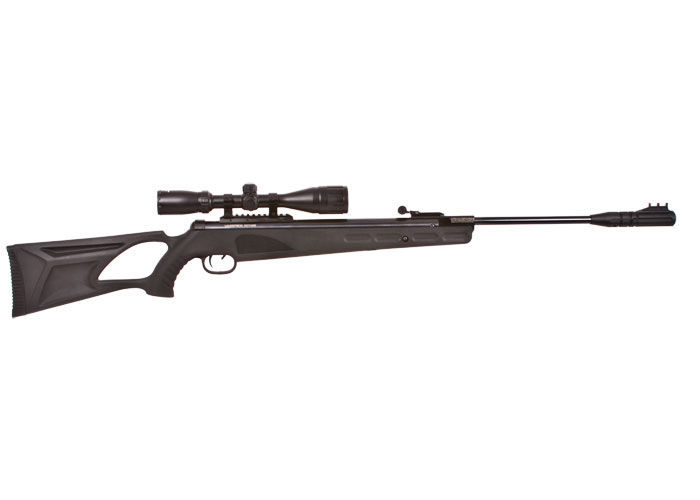 Rick's thoughts: The .22 Umarex Octane took the airgunning world by storm.  With an amazingly low price point to performance ratio, it's hard to find another airgun that hits small game so hard while being so easy on your wallet.  When you add a manufacturer's 3 year warranty into the mix, it's an amazing value.
#1: Ruger Blackhawk Elite

.177 Caliber, Refurbished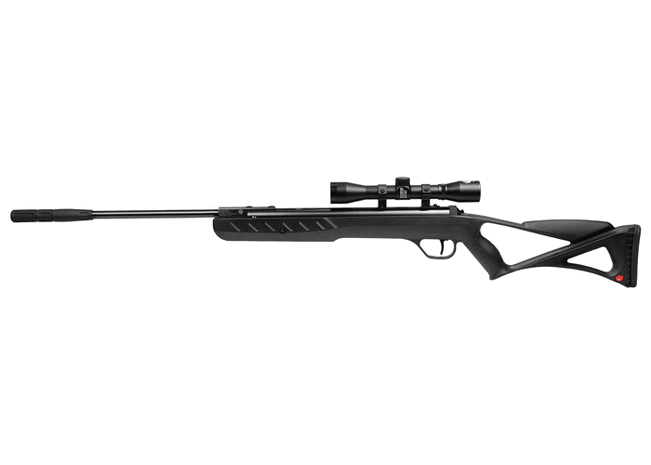 Rick's thoughts: The Ruger Blackhawk has been an airgunning mainstay for years.  It's no wonder why this is a top airgun.  The build quality and performance is well above its low price tag.  This refurbished model is a tremendous value for the new airgunner.
What was your favorite air rifle in 2014?