The Olympic opening ceremonies are tonight (August 6th) which also means quite a few shooting sports will be taking place at the world level in Rio during the next two weeks, a few of them including airguns! While we wouldn't say that they will take center stage at the Olympics, and even taking a side stage is a bit of a stretch, for those of us that know the discipline and skill needed to shoot with the degree of accuracy these athletes will shoot in Rio, we offer you what to look for in Rio.
First of all, it's important to point out that all of the shooting sports take place during the first week of the Olympics, and more importantly for you airheads (airheads meaning those who love airguns of course!)  the 10m Air Rifle and 10m Air Pistol events all take place the opening weekend! These are the days and times the events will be taking place:
Rio 2016 Olympic Shooting Sport Finals Events:
Note: All times listed are Eastern Standard Time (EST)
6 August:
09:30am – 10m Air Rifle Women's Women
02:30pm – 10m Air Pistol Men's Finals
7 August:
10:00am – 10m Air Pistol Women's Finals
02:00pm – Trap Women's Finals
8 August:
11:00am – 10m Air Rifle Men's Finals
02:00pm – Trap Men's Finals
9 August:
02:30pm – 25m Pistol Women's Finals
10 August:
11:00am – 50m Pistol Men's Finals
02:00pm – Double Trap Men's Finals
11 August:
11:00am – 50m Rifle 3 Pos. Women's Finals
12 August:
10:00am – 50m Rifle Prone Men's Finals
02:00pm – Skeet Women's Finals
13 August:
11:30am – 25m Rapid Fire Pistol Men's Finals
02:00pm – Skeet Men's Finals
14 August:
12:00pm – 50m Rifle 3 Pos. Men's Finals
How the 10m finals are formatted
Back in 2012 the governing body of the international shooting sports (ISSF) put in place a new finals format that is quite exciting to watch. First off all qualification scores are removed and the final eight athletes all start at zero with a level playing field. After two rounds of three shots each, the elimination rounds begin as they begin single shot rounds with the lowest scoring athlete being removed every two shots. You'll notice a huge reduction of tension after the final three athletes are determined since everyone is focusing on medaling and really the two worst places to place is 9th (so that you're not even in the finals) and 4th.
What to look for in the Women's 10m Air Rifle
The Women's 10m Rifle seems to be dominated by The People's Republic of China. Don't be surprised if China has three athletes in the finals and if more than one medals. Outside of Chinese athletes India feels they have a serious shot with Apurvi Chandela. India has really developed a love for airguns (2nd largest amount of Airguns are sold in India according to some reports second only to the US) and they have developed the infrastructure to really encourage youth shooting programs as well as highly touting their shooting athletes. Apurvi fires the Walther LG400 Anatomic Expert Air Rifle.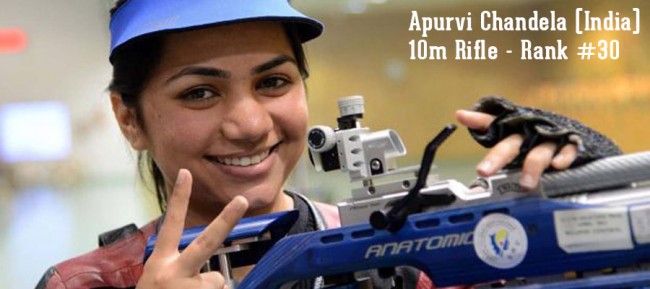 What to look for in the Men's 10m Air Rifle
There is a 16 year old from The Czech Republic named Filip Nepejchal who may have a very successful career in the next few Olympics as well as the World Championships. He's young but seems to thrive under pressure. The veteran to watch would be Sergey Richter from Israel who seems to always make his way into the finals. Both of these athletes favor Walther Competitive Air Rifles. The Chinese also seem to dominate on the men's side just as they do with the women. Three of their athletes currently hold 3 of the top 4 rankings in the world.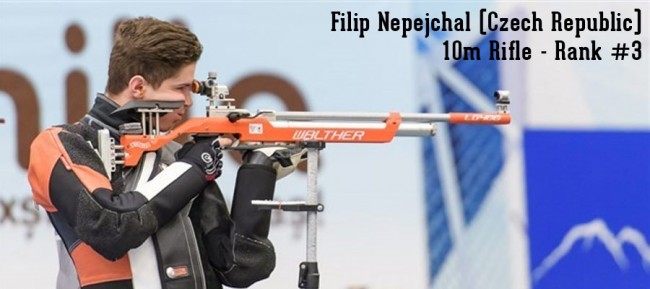 What to look for in the Women's 10m Air Pistol
The hands down favorite with incredible momentum heading into the Olympics is Olena Kostevych from the Ukraine. She's been shooting for quite a few years and the pressure doesn't seem to affect her. But keep an eye on three more youthful up and comers Margarita Lomova (Russia), Zavala Vazquez (Mexico) and particularly don't be surprised if the 20 year old Anna Korakaki from Greece makes a run for gold. A Veteran to watch is Diethelm Gerber from Switzerland.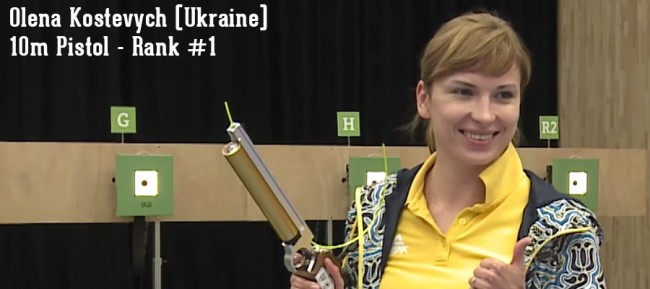 What to look for in the Men's 10m Air Pistol
Brazil actually has two athletes in the top 20 world rankings in this event including the current #1 ranking shooter Felipe Almeida Wu. Felipe is the clear favorite and will certainly feel the hometown pressure to deliver for Brazil. Not only is he competing in 10m Pistol but he will also be competing in 50m Pistol a few days later (on Wednesday, Aug 10). Certainly if he does well in 10m Pistol that momentum should help his confidence in 50m Pistol where he is currently ranked #50 internationally. But keep your eye on Jin Jongoh from Korea who shoots Morini air pistols. He holds the current world record for a finals score and has the tendency to always be around come the finals (currently ranked #4).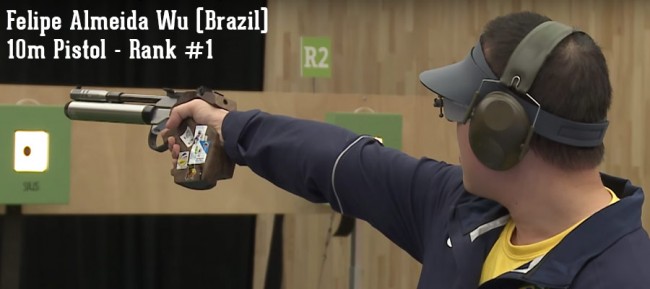 What to look for in Team USA

Lately it's been difficult for Team USA to medal in any of the air rifle events (though they have more of a presence in the other shooting sports, particularly doing well in the shotgun events). Here's who to watch from Team USA that can hopefully reach the finals round: Virginia Thrasher (coincidentally from Virginia) is currently ranked #23 in the world and will be competing in Women's 10m rifle as well as 50m Rifle 3 Position where she is ranked #11. Matthew Emmons (New Jersey) is one of the favorites in 50m Rifle 3 Position but will unfortunately not be competing in 10m rifle (he's currently ranked 46th in 10m rifle). Don't expect any Team USA members to get to the 10m Men's Rifle final round.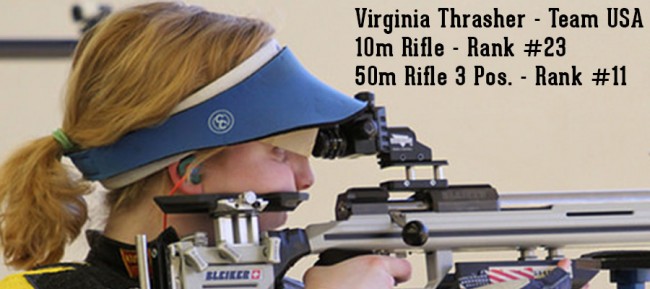 In the Women's 10m Pistol events most of our athletes are long shots to make the finals, but the athlete with the best shot is Lydia Paterson (Kansas) who is currently ranked #61. The Men's 10m Pistol event is probably the best bet for Team USA to medal in an air gun event. The current #7 ranked athlete in 10m pistol is Will Brown (Idaho) who is also competing in 50m pistol.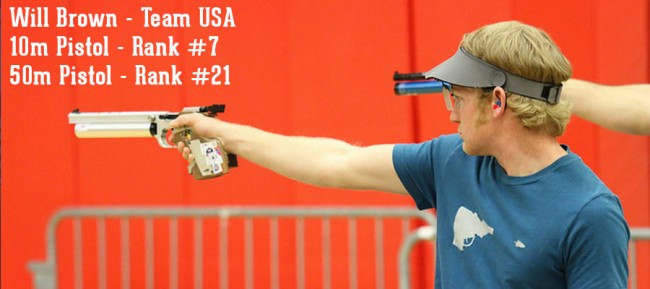 NBC will be covering the Olympics and since the time zones are similar in Brazil, expect coverage to be fairly spot on for the finals without delays. Check out the complete listings and streaming coverage and be sure to follow Team USA's Shooting athletes. Hopefully you'll enjoy these events as much as we do. Go Team USA!