As anyone familiar with shooting knows, it's easy to understand the effect that your lungs have on accuracy. Simply hold your rifle or pistol pointed at a target and take exaggerated breaths if you want to see the importance of the art of breathing. You'll notice how your sights move above and below your target to further drive home the impact of proper breathing technique. So, what is the right and wrong way to breathe when shooting? Let's take a closer look at shooting accuracy and breathing for a deeper understanding.
One of the key skills that professional and Olympic grade shooters have mastered is how to breathe when shooting. Consistency is everything when it comes to not only 10m rifle & pistol, but any shooting sport or discipline. You might not realize how much proper breathing can impact your shooting ability until you learn a few basics. There is a simple skill that is easy to learn and a few bad habits you can easily break that will greatly improve accuracy.
For most self-taught shooters, a common mistake that is made is holding their breath. It's understandable why shooters make this mistake, since as you may have just tried, breathing moves your sights up and down. While it may seem logical to simply hold your breath, this isn't the best option and you never learn proper technique or breath control with this method. In fact, the simple solution of just holding your breath and not breathing has some negative outcomes. Think of it this way: we need oxygen in our blood to function at our best, low oxygen affects things like your ability to concentrate, dexterity in your arms, hands, and fingers, as well as your eye's ability to focus. Add to that a shooting sport like a 10m competition where you have to shoot 60 shots in 105 minutes, and prolonged periods of holding your breath and/or shallow breathing will have a large effect on your skills, not to mention the way you feel physically and mentally.
So, what do you do instead of holding your breath? You want to provide a consistent flow of air in and out of your lungs at a steady rate. Instead of holding your breath, the goal is to learn the skill of firing during the natural respiratory pause we all take when breathing out. Here's how it works:
1- Prepare: Get in your firing position, obtain your target, and be ready to fire.
2- Inhale: From a standing position as you breathe in, you'll notice your reticle rise (if shooting from a prone position it will drop).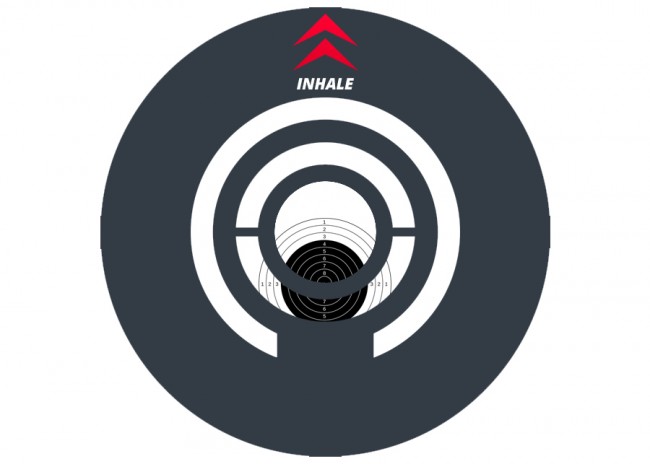 3- Relax: As you breathe out your reticle will begin to lower (if shooting from a prone position it will rise). Just let your body slowly relax and naturally let out your breath until it naturally stops on its own.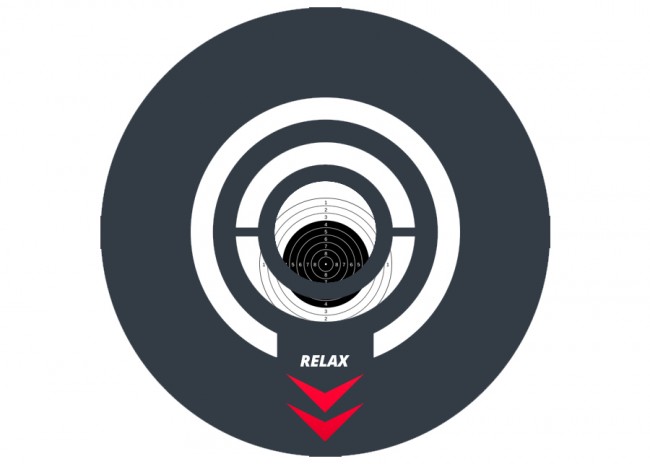 4- Fire: The reticle will stop at your natural point of aim and you should fire within the natural pause between breaths, ideally no longer than 3 seconds.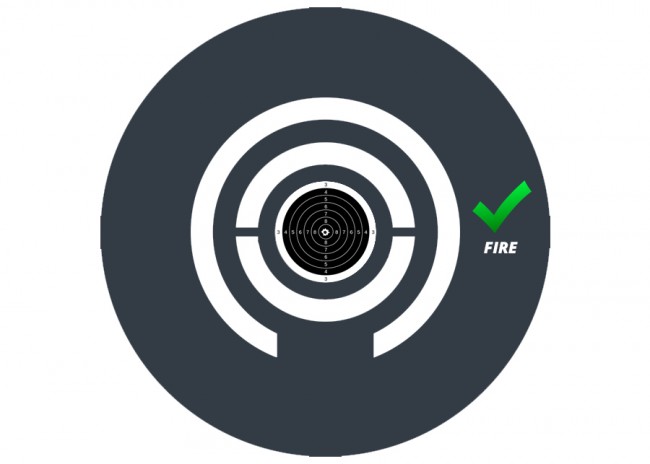 5- Reset: If you can't obtain an ideal shot in those few seconds, simply take another breath and try again rather than forcing the shot or changing the natural breath rate.
If you still have your doubts as to whether this works or not, go longer than 3 seconds and you'll likely find accuracy issues arising from having trouble focusing your vision, trigger finger not working as it usually does, pulled shots, or just simply feeling rushed and taking a panicked shot. With this simple experience on breath control for shooting, you can clearly see the difference and why this is such an important skill to master.
Keep in mind breathing really applies best to target shooting. Hunting has the added variable of what your prey is doing and often you don't have the luxury of breathing over and over to get the right shot. It is important to note that practicing your breathing in a target shooting setting will create the habit that will become second nature in all settings, so it can still be useful for hunters. Try this out, spend some time practicing and post your results below so others can see putting the time in to focus on this one small aspect can do wonders to your accuracy.