For new airgunners, understanding all the differences between the various types of airgun powerplants can be very confusing. However, when it comes to PCP vs. CO2-powered airguns, there are five very important things you need to know.
Myth: A Bigger CO2 Canister Means More Power
Airguns work from the pressure built up behind the pellet, which then pushes the pellet down the barrel. A PCP airgun uses compressed air. It's impossible to compress air to the point that it liquifies. Most PCP airguns run on between 3000 and 4000 psi, and the volume depletes with each shot, reducing the pressure for each subsequent shot. Some airgun makers use regulators to create a 2nd chamber, called a plenum, that's topped off between each shot by the regulator and then delivers a consistent pressure and volume until the pressure in the main tank can no longer fill the plenum.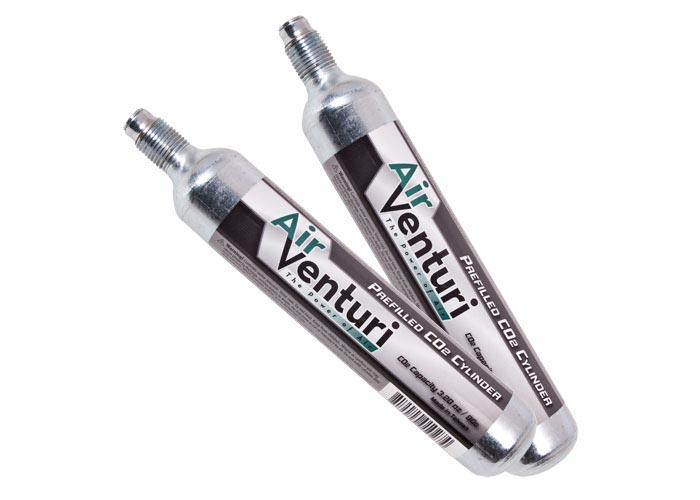 CO2 works very differently. Unlike air, CO2 can be compressed into a liquid at around 900 PSI. As long as there's sufficient liquid in the CO2 cartridge or bottle, the pressure will remain about 900 PSI at room temperature. As the CO2 is released, it drops temperature very rapidly, causing it to drop in pressure.
Many new shooters think that a larger CO2 bottle will give them more power. However, because CO2 is essentially self-regulating, this is simply not the case. Therefore, a larger volume CO2 canister will provide more shots but not more power.
Myth: A Big SCUBA Tank Can Fill My PCP Forever
One of the most common misconceptions that new PCP airgunners run into, is the idea that a large SCUBA or SCBA bottle can keep filling their airgun even after it has less pressure than their gun. Here's how it works. If you connect two pressure vessels, you will only equalize the pressure between the two. So if you have a 1000 cubic foot tank at 2000 psi, it could not put any more air into your Marauder that's sitting at 2100 PSI.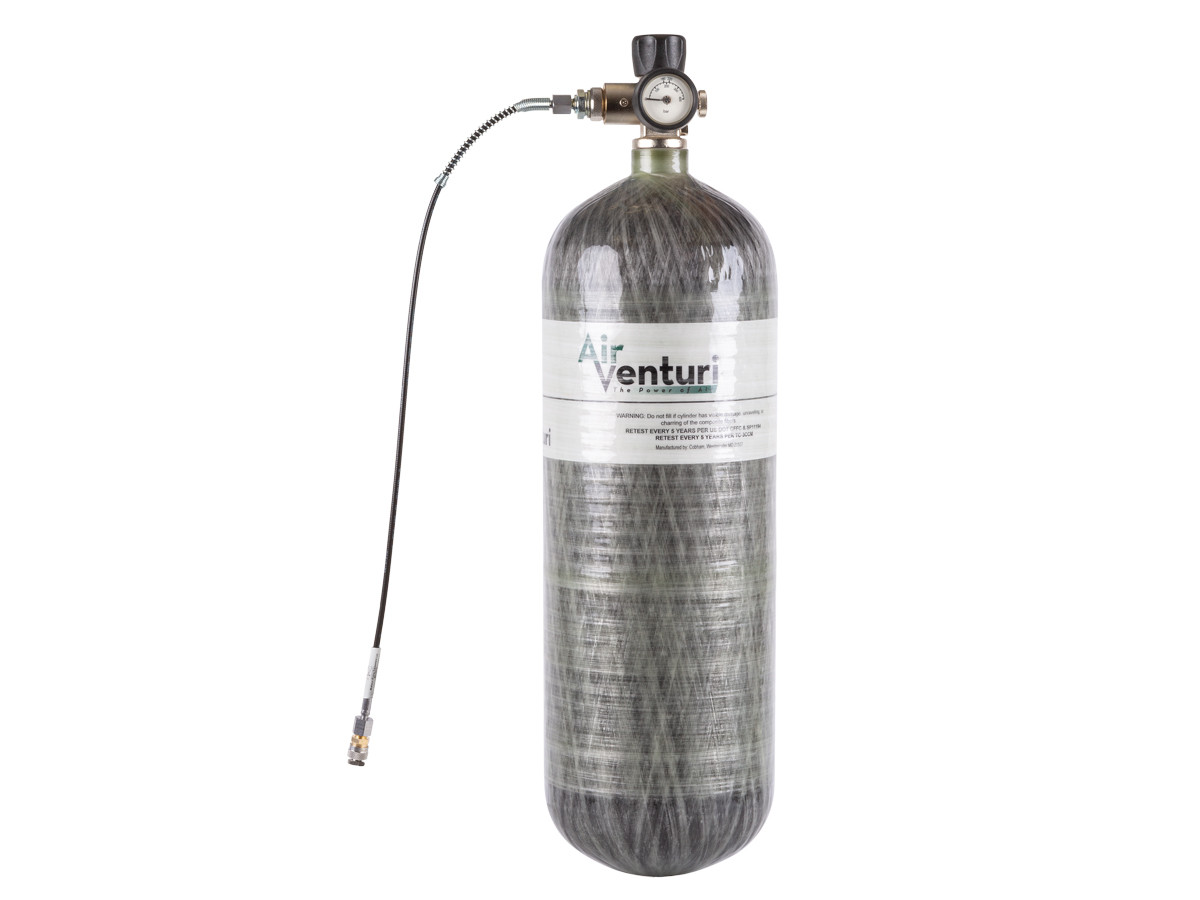 We've taken many calls from airgunners trying to fill their airgun, thinking either the gun, bottle, or valve is malfunctioning because it's not filling their gun anymore. For example, let's take the Air Venturi Avenger, which has a max fill pressure of 300 BAR (4350 PSI). If I have an SCBA tank filled to 4500 PSI, it may only fully top off my gun 2 or 3 times. After that, it will only ever equalize the Avenger to match the remaining pressure in the bottle. That's where a booster, personal compressor, or hand pump comes in handy. 
Myth: You Can Use CO2 Anytime
Most shooters know this, but it's not improbable that newer shooters may not. Remember when we talked about CO2 getting cold as it's released? The lower temps cause the CO2 to drop pressure. When you drop pressure, you lose power. Unfortunately, there are times where it's just too cold to be practical.
Conversely, CO2 can increase pressure with extreme heat. Having shot in hot climates like the Arizona desert, it's possible for the CO2 rifle to valve lock the valve until it cools down. CO2 is ideal for moderate temperatures or indoor shoots. It does not do well at the extremes. 
Myth: More Pressure In A PCP Means More Power
There's a reason manufacturers put a max fill pressure notice on the side of their air reservoirs. It's less about the physical constraints of the vessel, however, you should never exceed the rated fill pressure, and more about the internals operating at their optimal efficiency, especially with unregulated PCP airguns.
Before regulators were the norm, manufacturers balanced the pressure in the air cylinder, the valve spring, the hammer, and the hammer spring. Here's how a typical PCP valve operates. Pressure in the tank, assisted by a valve spring, holds the valve closed. The valve has a part that extends through the valve body, and it's what the hammer strikes to open the valve. The force needed to open the valve can vary based on the pressure in the cylinder.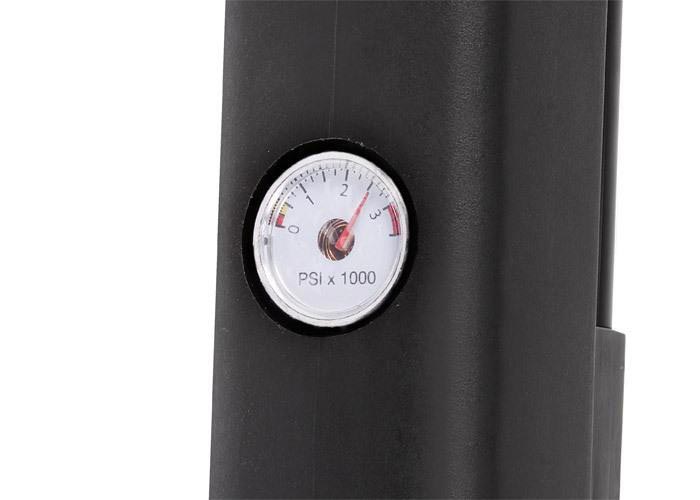 At max pressure, the hammer strikes the valve, which opens just enough to make the shot. As the pressure decreases, the force of the hammer does not. Each time the hammer hits the valve, there's less resistance, and it stays open just a fraction longer. This creates a shot curve where your velocity starts out a little lower and then builds to a series of fairly consistent shots before falling back down again. This is called the sweet spot, where a good balance is achieved.
If you fill beyond the manufactures' recommended fill pressure, you may valve lock the gun. Valve lock is when the pressure in the tank is too great for the hammer and hammer spring to overcome. Sometimes you can simply dry fire the gun until it's back in proper operational range, while other times, you may need to de-pressurize the cylinder manually.
Myth: You Can Use A Shop Compressor With A PCP
Another fan favorite question highlights a real advantage CO2 has over PCP, provided you are mostly target shooting and plinking in the backyard. CO2 is relatively easy to find and, when bought in bulk, can be very affordable. On the other hand, High-Pressure Air (HPA) can be very hard to find and very expensive to make yourself.
So many new airgunners jump right into PCP airguns, thinking that their little pancake construction compressor is going to fill their gun. It's an easy mistake to make but let's do a little quick research. Your typical pancake compressor may get to 150 PSI. However, your most basic PCP needs about 2000 PSI. That's a huge gap.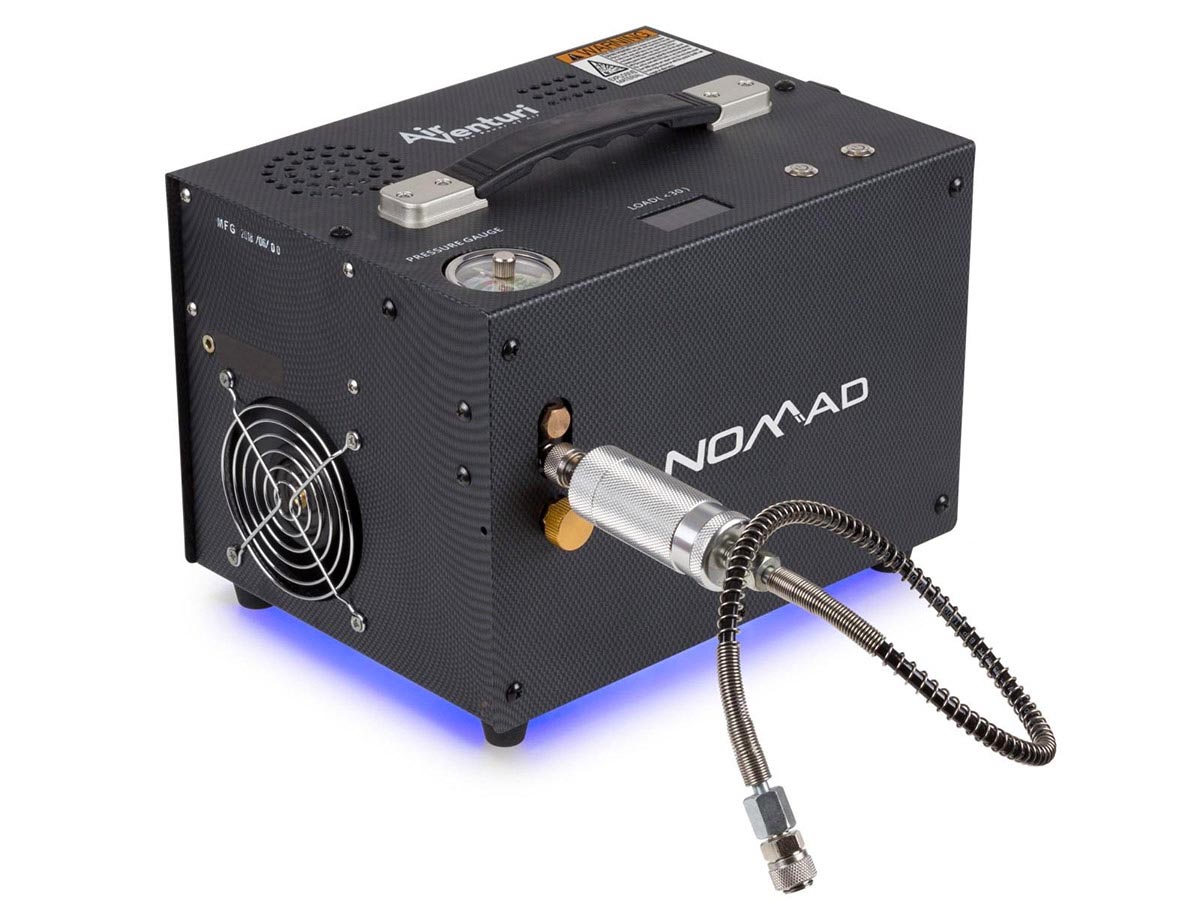 Fortunately, companies like Air Venturi and others have been working hard to make HPA compressors affordable. Is it as affordable as 12-gram CO2 cartridges? No, we're not there yet. But, where it would take $3000+ just a few years ago, airgunners can now fill their own PCPs with lightweight, portable compressors that start under $1000. To be able to go shooting any time, anywhere, that's not a bad value.
CO2 or PCP, Which Way Will You Go?
Now that you know a little more about what makes both airgun types tick, which way will you go? Will you pick the affordable and accessible CO2 path or the more powerful, longer-range but needs HPA to shoot PCP path? Either way, there are some great products for you to try along the way. If you need help, we are always here at Airgun Depot. Just give us a call.