Well, here it is. SHOT show is finally upon us, the yearly industry show where new airguns are unveiled. The home of SHOT, The Sands Convention Center, is a massive venue and with product from almost every shooting and outdoor vendor packed from wall to wall there is so much ground to cover and so much to see that it can be a little overwhelming. With that in mind here is just a short recap of a few of the more exciting product that we saw. Without further ado, and in no particular order, here are some of the favorite new items at SHOT Show 2016.
The Hatsan Hercules
You may be thinking "Don't you mean Gladius?" Well no, although that was officially released here at the show as well. We're talking about another new gun that Hatsan snuck in under the radar. The Hercules is a new PCP with an action that looks to be somewhat based on a combination of the BT-65 and the Galatian.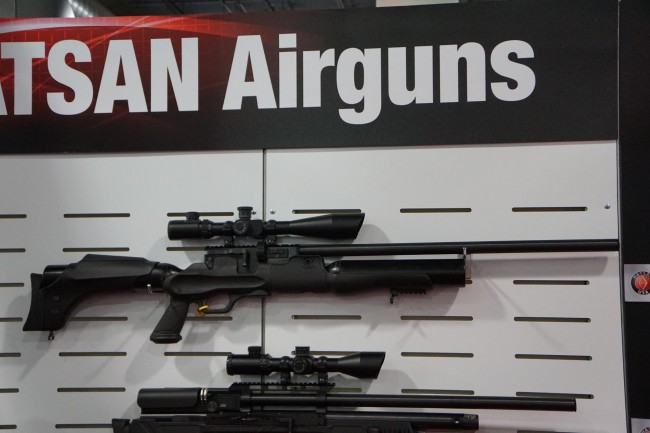 The Hercules is available in six, yes that's right, six calibers: .177, .22, .25, 30, .35, and .45. Not only is this gun available in every caliber under the sun, but it also features dual 500cc air tanks for a whopping 1000cc's of on board air. Shot count and FPS data is not yet readily available but the guys at Hatsan tell me that the Hercules packs a punch and can produce shot counts of much higher than previous big bore PCP's on the market.*  We have a lot to look forward to from the Hercules.
New Calibers for the AirForce Texan
The Texan was most definitely the bell of the ball last year at SHOT, and with all of the media attention it has gotten over the last 12 months it was still a hot ticket item (See our AirForce Texan write up here, as well as our sponsored video from IraqVeteran8888). AirForce has once again made news with the Texan announcing that both .308 and .357 versions will be released this coming year.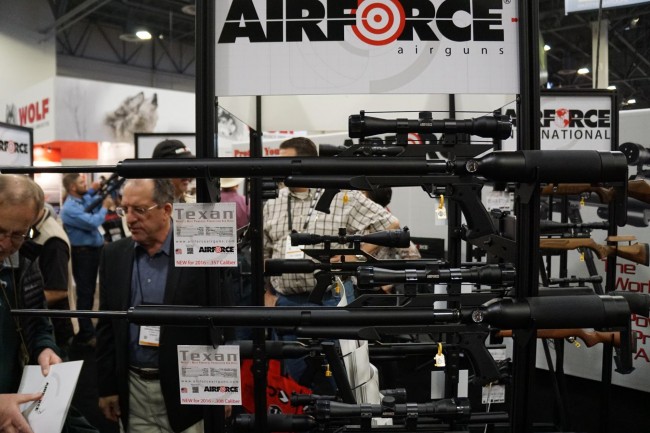 Prototypes were available for viewing at the show and AirForce tells us they are expecting 300 ft/lbs from the .308 and 400 ft/lbs from the .357. These new calibers add a lot of versatility to the Texan big bore market and we can't wait to get our hands on one of these!
Benjamin Pioneer Airbow
Unlike the other items in this list we actually got to shoot the Airbow (look for video shortly on our facebook page). This was a really nice shooting gun with a trigger similar to that of the Bulldog but with a much shorter first stage and a heavier break.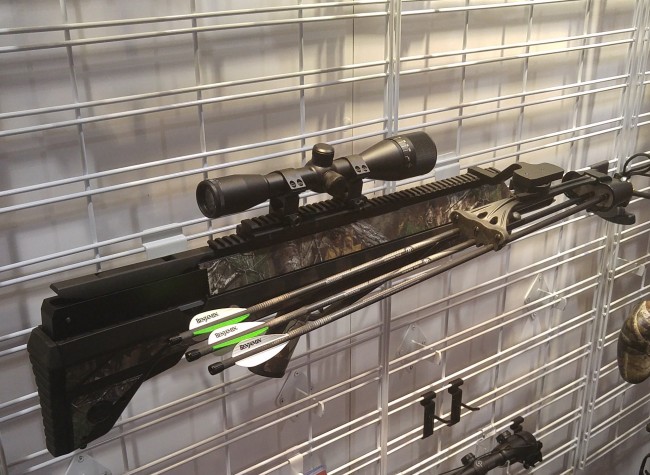 Loading the Benjamin Pioneer Airbow was as simple as sliding the arrow onto the firing shaft, and making sure it was seated on the seal. Very simple and very accurate. We were hitting bullseyes at 25 yards with ease. Also note that we are going to be working on a review video with our friends over at Twang N Bang as soon!
Hatsan BullBoss
Yep, another bullpup from Hatsan. The BullBoss is the little brother to the Gladius. Think of it as the Gladius-lite. It's based on the same action but has few features and is a bit more stripped down.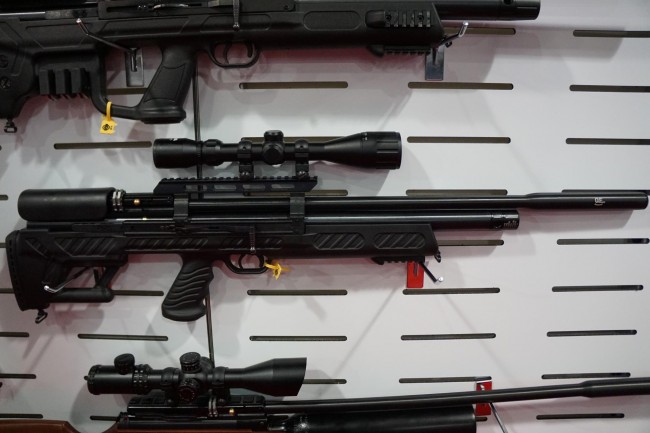 The BullBoss will come in at a lower price point and offer shooters the basic functionality as the Gladius for about $200 less. It may also feature different stock color options as well. Another gun from Hatsan that we are very excited to get our hands on very soon.
That about wraps up the big hits of day one, stay tuned tomorrow as we take a look at some new product from AirArms, Evanix, Fas, M&P and others here at SHOT Show 2016!
*Retraction: The estimates for power and shot count where based on a misinterpretation by the author, that Hatsan Hercules has yet to be choreographed as the rifle pictured was the first to come into the US and was received by Hatsan only a day prior SHOT Show.