Well another day down here in lovely Las Vegas. So much to see, so much to do, and it's an absolute zoo in there. We spent most of the day meeting with suppliers and manufactures and getting the scoop on all that is airgun for 2016. Just as we did yesterday, here are a few of our favorites from day 2 at SHOT.
New FAS Rifle
Chiappa is finally going to be importing the FAS PCP rifle that writer Tom Gaylord spied last year. We were pretty excited to get a look at them first hand. The FAS rifle is designed with target shooters in mind.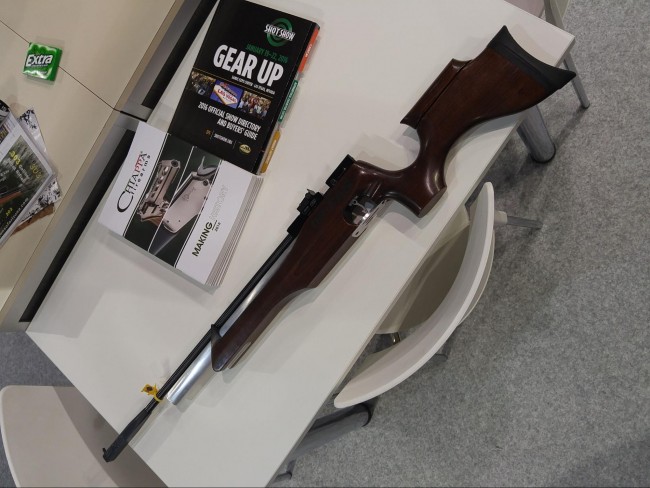 Much like the FAS pistols that we started carrying in 2015, the FAS rifle puts accuracy over power making only about 850 fps. But the point of a field target rifle is the ability to put lead where you want it all day long and knowing the Fas reputation, we're excited to see what this can do. We think these little guns would make a great starter rifle for someone looking to get into field target. We expect to get these the end of February and plan on doing a full review.
The Air Arms Galahad
Air Arms teased us with the Galahad bullpup last year but it was not ready for production…well we are happy to report that it is ready and should be hitting the US market soon (as in possibly next month soon). This new bullpup should be a hit with target shooters and hunters alike.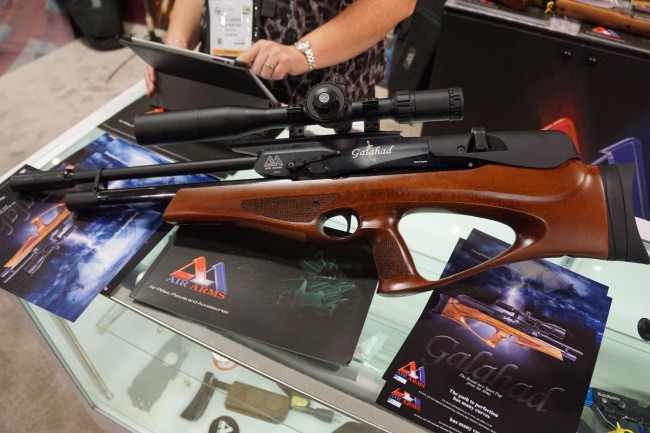 The trigger on the Galahad is great and breaks very clean. We have been very critical of bullpup triggers and are glad to see that Air Arms has it sorted out. The Galahad also features a thumb lever type cocking lever, this is usually a feature that you will see on high end 10 meter or Field Target rifles and it's nice to see it coming on some more hunting centered rifles. We plan to do a full review on the Galahad soon.
New Pistols From Umarex
Umarex is once again rocking the replica pistol game. They announced the new Berretta 92A1 full auto, which you already knew about since we got our hands on an early prototype. They are also releasing new versions of the Smith and Wesson M&P with blowback, as well as a new blowback 1911 that is similar to the new US Marine Corps pistol. Umarex continues to top the replica airgun game and we look forward to what else they will release this year as there are rumblings of big new things mid-year from them.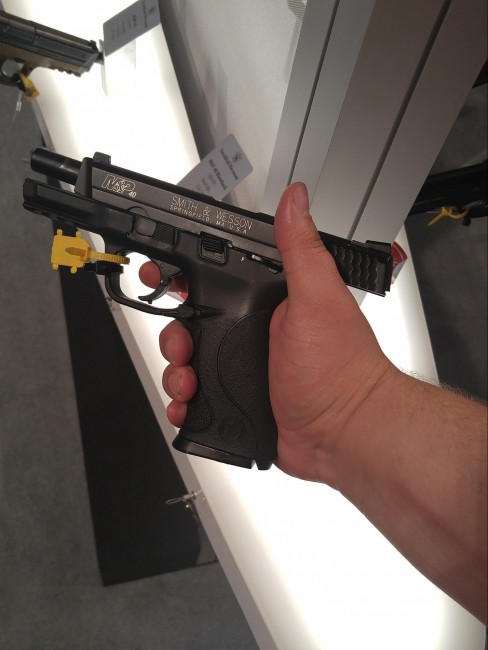 Diana's New Throwback To The K98
One of the most interesting guns that we saw this week was up in the Diana booth. Many of you are familiar with the prestige related to the Diana name as they have been the catalyst behind many of the most classic airgun designs that we know and love.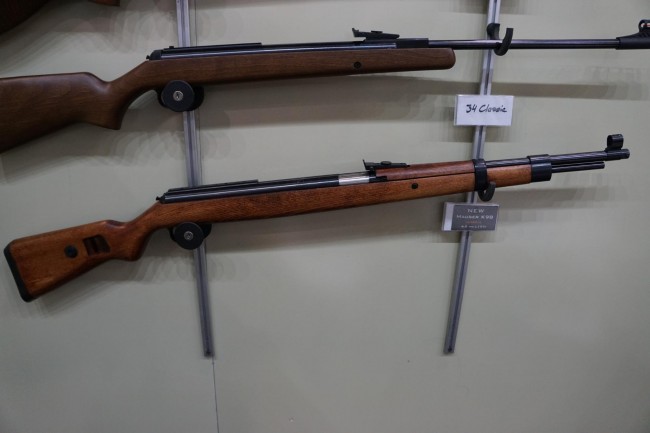 For 2016 Diana is marrying one of their proven underlever designs with a Mauser K98 inspired stock. With all the nostalgia pistols we saw from Umarex last year such as the M712 and the P-08 Luger being such big hits we think that this K98 inspired underlever would make a great addition to any military enthusiasts collection. We're working with a supplier to bring these guns in stateside as Diana is a German company and many of their rifles stay overseas. We're determined to make sure this isn't one of them!
Hatsan, Hatsan, and more Hatsan…
Okay, so maybe we saw this one yesterday and was holding it back a little…sorry. There was just so much going on we had to break it into two parts. Hatsan has another 3 new guns coming out this year and we are just as excited for these as we were the last. The first is the Nova. The Hatsan Nova is essentially the same AT44 action you know and love but now features a bottle rather than the standard air tube. The bottle means more shots per-fill so less time pumping and more time shooting. Plus the wood stock on a QE Hatsan is something many have been waiting for. We are really excited to get our hands on this one.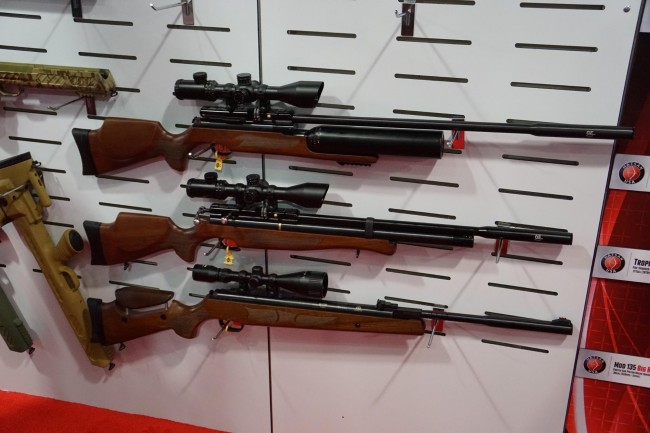 There's also the Hatsan Trophy and the Hatsan Model 135. The Trophy is based off the BT65 in many ways but features a beautiful wood stock and the ability to be either a rear cocking or side bolt cocking. The Trophy is a great option for those looking into the BT65 but want a little more versatility. The Model 135 on the other hand is a .30 caliber break barrel…yup… a big bore break barrel. We got a chance to talk to Daniel at Hatsan and when asked why build at big bore break barrel? The response was simply one of the best and most honest we have heard from any manufacturer ever…"Because we can." We like the way these guys think.
That about wraps up our coverage of day 2 here at SHOT. Tomorrow is our last day and we have lots planned so look for one more blog about our trip to SHOT Show 2016.