Not everyone is a fan of the bullpup design. However, a carbine is the way to go for many shooters looking for a more compact and lightweight airgun. What separates a carbine from a bullpup is that the action is in the same place as a regular rifle vs. placed rearward as you find in a bullpup.
In this article, we'll take a look at some of the top carbines available for 2022. Since not all shooters are hunters, target shooters, or backyard plinkers, we'll pick from a wide variety of different airgun carbines. Hopefully, you'll find one that hits the mark for you.
Hunting Carbines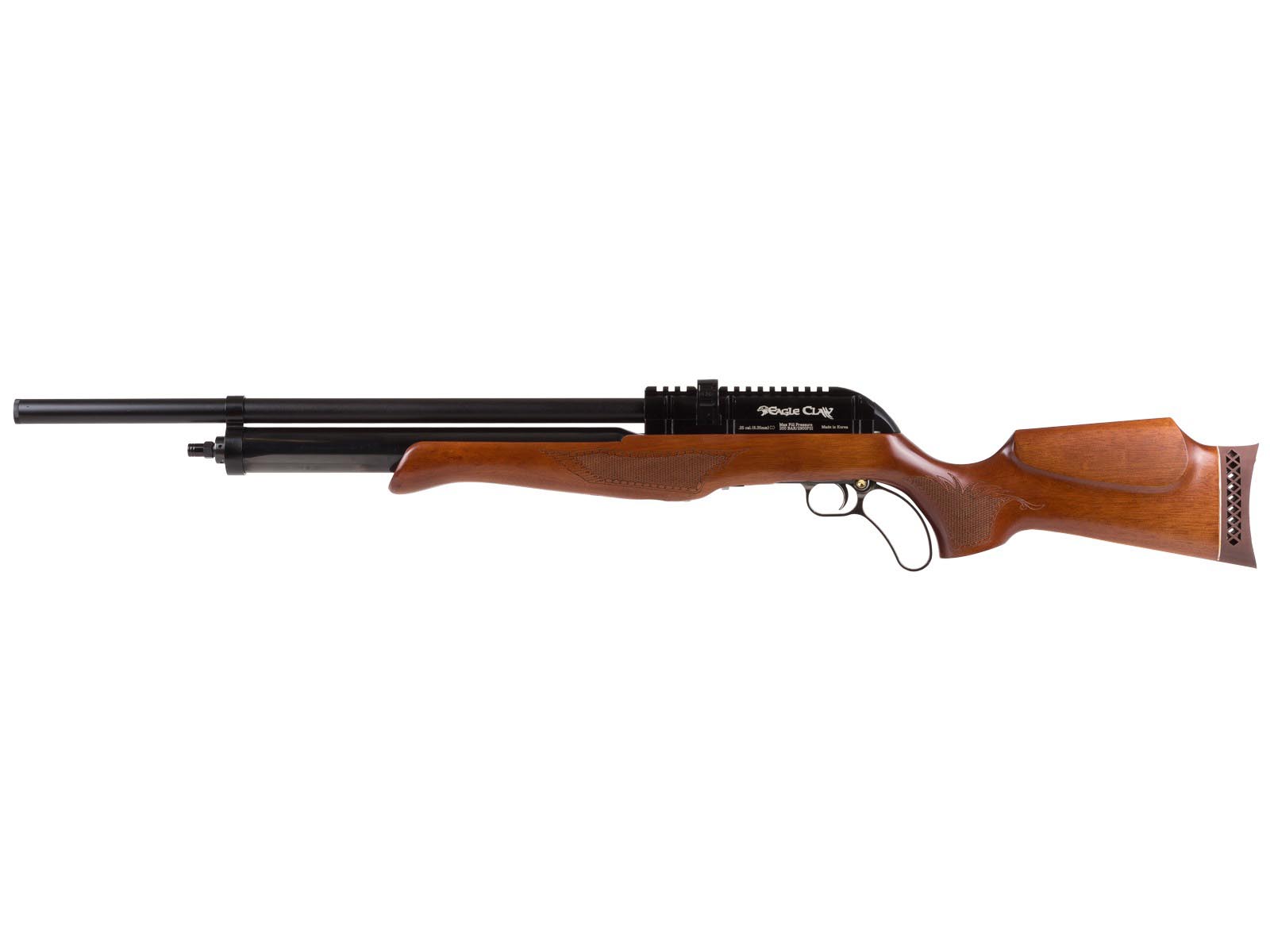 The Seneca Eagle Claw is a purpose-built hunting airgun. The lever action allows shooters to cycle the action while staying locked on the target. In addition, the power wheel can be dialed in for your hunting pellet or slug of choice. It's lightweight, powerful, accurate, and it's why it's one of the top choices for a hunting carbine.
The Air Arms S510 TDR Tactical comes in a custom take-down case complete with magazine, tool, and ammo storage. It's exactly what a carbine should be, as a micro version of the standard S510. It doesn't pull any punches either. With the regulated power plant delivering consistent power and accuracy, this little carbine is a wonderful small game hunting rig.
Imported from Russia, Ataman M2R Ultra-Compact X displays some incredible build quality and performance chops. Everything about the Ataman line of guns shows precision craftsmanship. They have some of the most consistent regulators on the market, and their accuracy is exceptional. Additionally, the Ultra Compact includes the foldable stock making it ideal as a backpack hunting airgun.
Also from Russia, EDgun Leshiy 2 Long in .30 Caliber is the biggest caliber offering in our lineup. The Leshiy 2 not only pushes incredible power from its fully regulated power system, but it's also semi-automatic. How they can get so much performance and accuracy in such a small chassis is simply amazing.
Target Carbines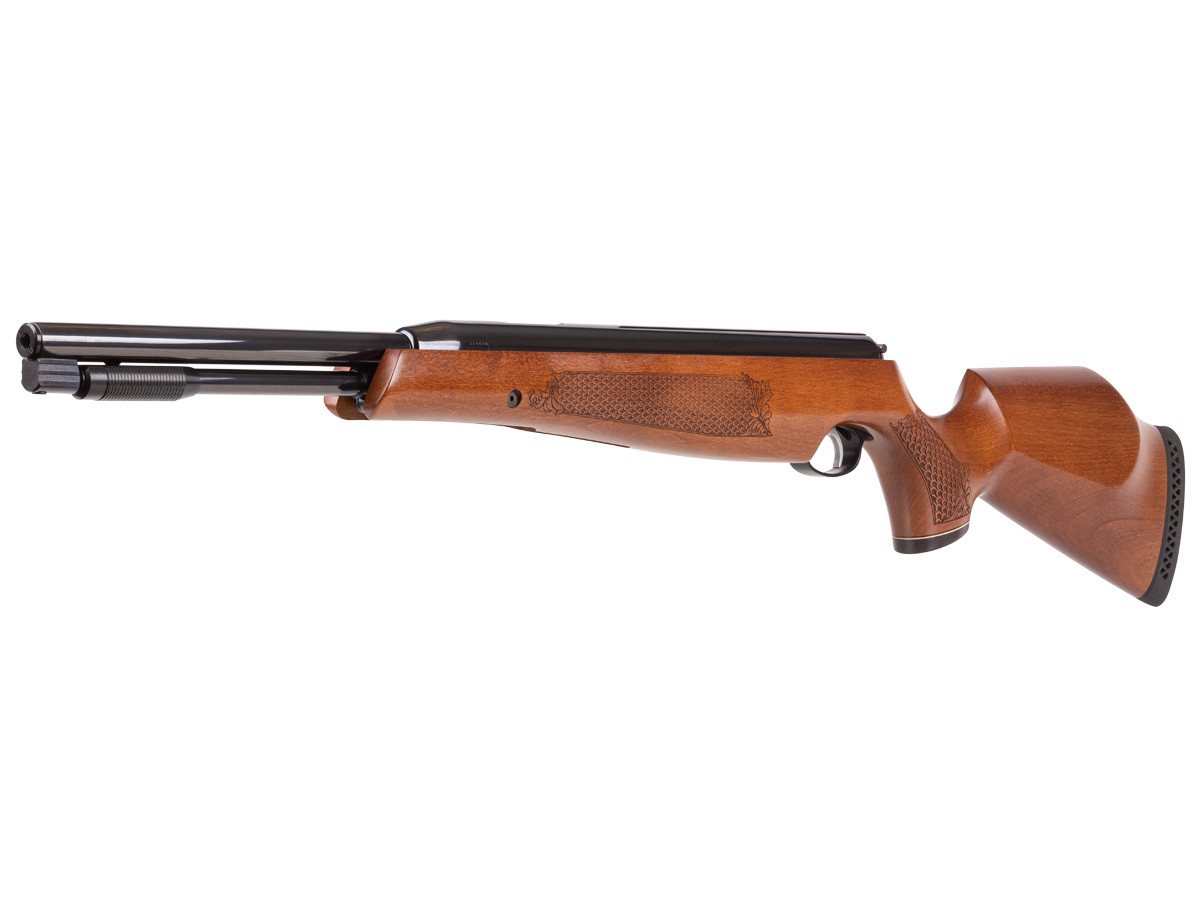 We'll start our target carbines with the Air Arms TX200 Hunter Carbine. We chose the .177 caliber because it's ideal for target practice. The Air Arms TX200 HC is arguably one of the finest spring airguns currently made. Its compact form factor and exceptional accuracy put it at the top of our list. It also doubles as a great small game hunting airgun.
FX makes some of the finest airguns in the world. Much of what FX builds today comes in the more modern bullpup form factor, but not the FX Dreamline Lite Carbine. The lightweight and compact form factor makes the Dreamline a fan favorite for casual and serious target shooting.
Today AirForce airguns are probably most known for their big bore Texan line. But they didn't start there. The AirForce Talon SS is a single shot precision-built airgun designed for extreme accuracy. In addition, the SS version is very quiet, perfect for the backyard shooting range. The adjustable power wheel allows airgunners to dial in the power for their pellet of choice.
Plinking Carbines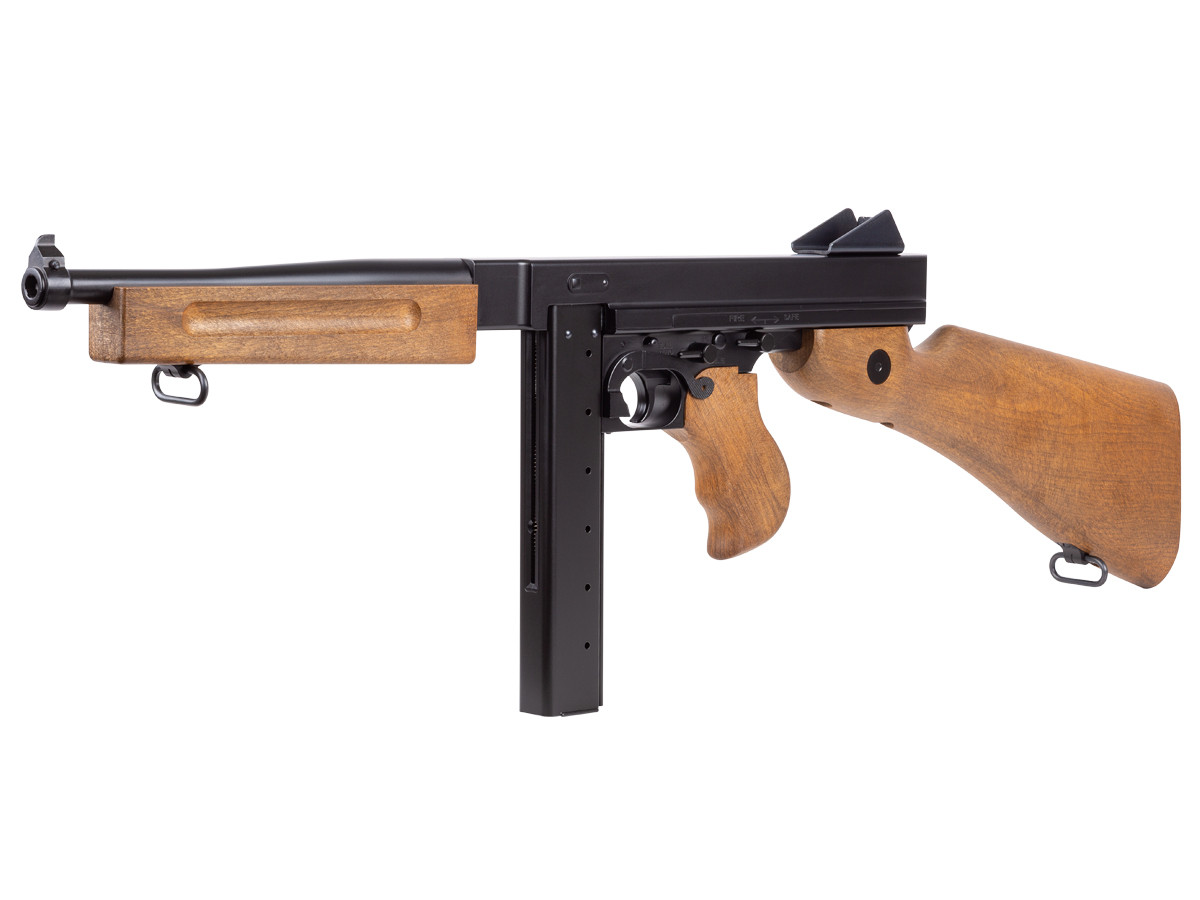 The Umarex Legends M1A1 BB Rifle is more than just a fun-to-shoot airgun; it's an iconic piece of history. The Legends line from Umarex is all about creating historic replicas, and the M1A1 certainly hits the mark. The M1A1 has a select fire switch that takes it from semi-auto to full auto. It's powered by two 12 gram co2 cartridges located in the 30 round drop-free magazine. If you have a backyard, you're going to want to have one of these.
Like the Umarex M1A1, the Springfield Armory M1 Carbine BB Rifle has a place in history. This BB rifle not only cycles with the expected clatter of a real M1, but it's really accurate too. It may blow through a lot of CO2, powering the realistic blowback action, but it's so worth it.
Our last carbine is a bit of a wild card. Not that it doesn't deserve to be on the list, but rather that it could have easily been included in any of our categories. The Kral Puncher NP-03 Carbine, .177 for plinking, is an affordable micro carbine that has a lot going for it. The small form factor, folding stock, and overall tactical design are very well suited for hunting, target, or plinking.
Looking for More?
If you have more questions or want help picking out carbine air rifles for your next airgun, please give contact us here at Airgun Depot. We would be pleased to spend some time talking with you, helping you get the right gear for your next airgun adventure.