Revolvers, or "wheel guns" as they are often called, have been around a very long time. The cylinder action made for easy manufacturing, re-loading, and aided in overall reliability. While the core design remains the same, it's amazing what different manufacturers have been able to accomplish in the look and function of the modern revolver. Let's take a look.
Best Classic Replica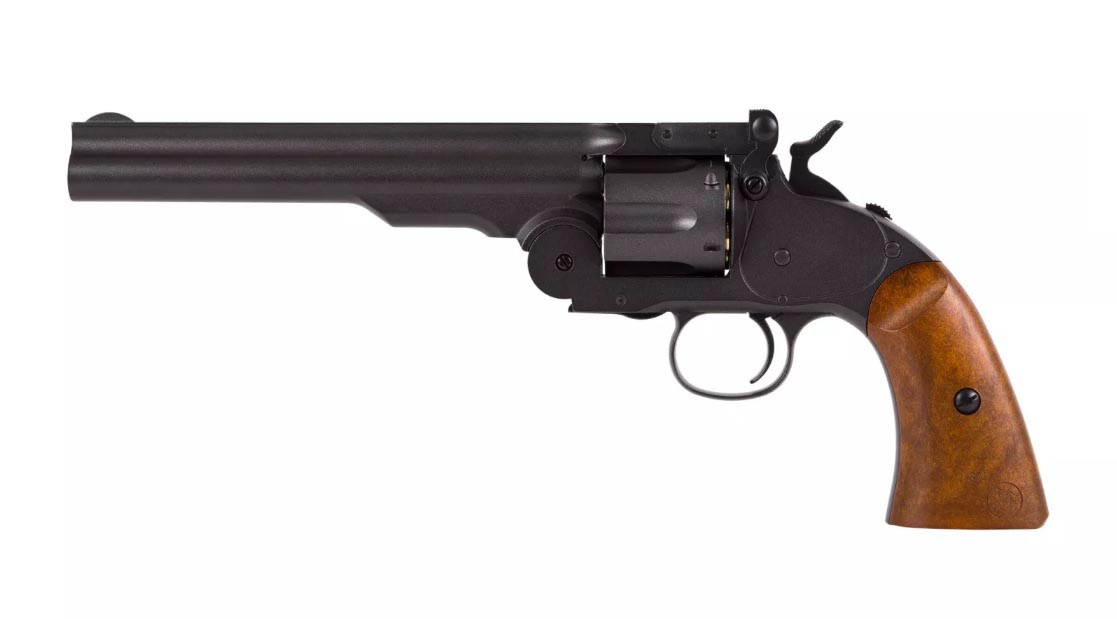 Finding some exact dates proved difficult at the time of writing this article, but from what we can find, the single-action Schofield No. 3 revolvers have been around since the late 1800s. We offer several Schofield No. 3 CO2 BB pistol variants, which are all full-metal replicas. They feature six reloadable cartridges which look like real shells. The weight and feel of these exceptional replica pistols mimic the real deal, making them not only fun to shoot but also true conversation pieces in your collection.
Best Iconic Replica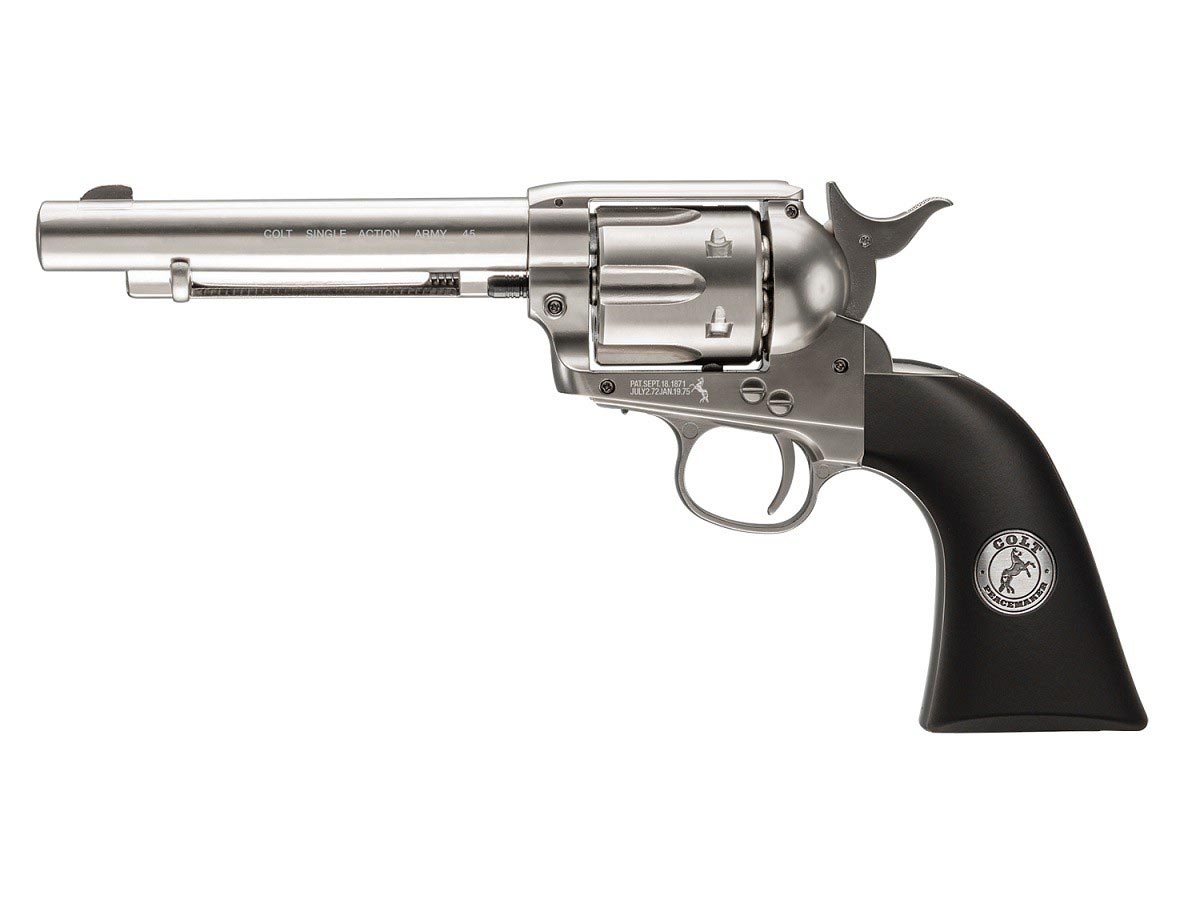 Sticking with old-school, you can't overlook the wide range of Colt Single Action Army variants from Umarex USA. These single-action revolvers look and feel exceptional. Available as both BB and pellet revolvers, there's a Colt SAA for every airgunner. Using 6 "shells", shooters load the cylinder as you would the real deal.
A special offering from Airgun Depot features the officially licensed "John Wayne" Colt Peacemaker Pellet revolver, which comes in a nickel finish and faux wood grips, complete with the "Duke" right in the grip.
Best Legacy Pick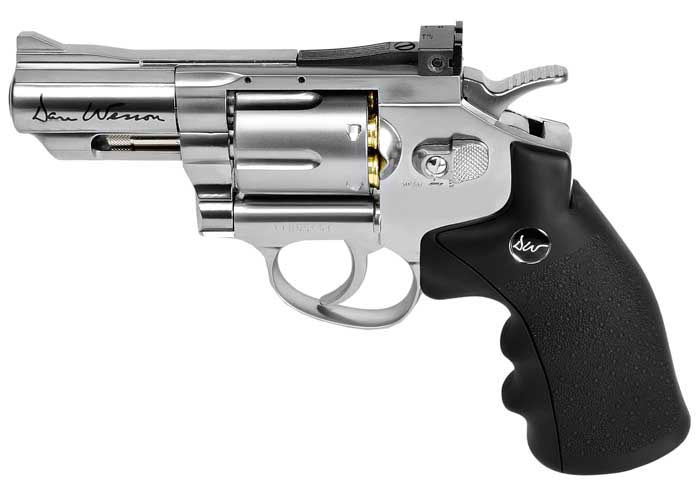 If you've ever handled a Dan Wesson revolver, you know you've held a piece of firearm "art" in your hands. That legacy has been brought to life in airgun form with several Dan Wesson models available as both BB and pellet revolvers. The build quality of these revolvers is hard to describe unless you have the pleasure of handling and shooting one of them.
They are so close to the look and feel of the original; the only thing missing is the noise and recoil. Like our other picks, the Dan Wesson revolvers use reloadable "shells" to hold either BBs or pellets for the respective model. Accuracy in both look and function is what these Dan Wesson revolvers bring to the table.
Most Unique Revolver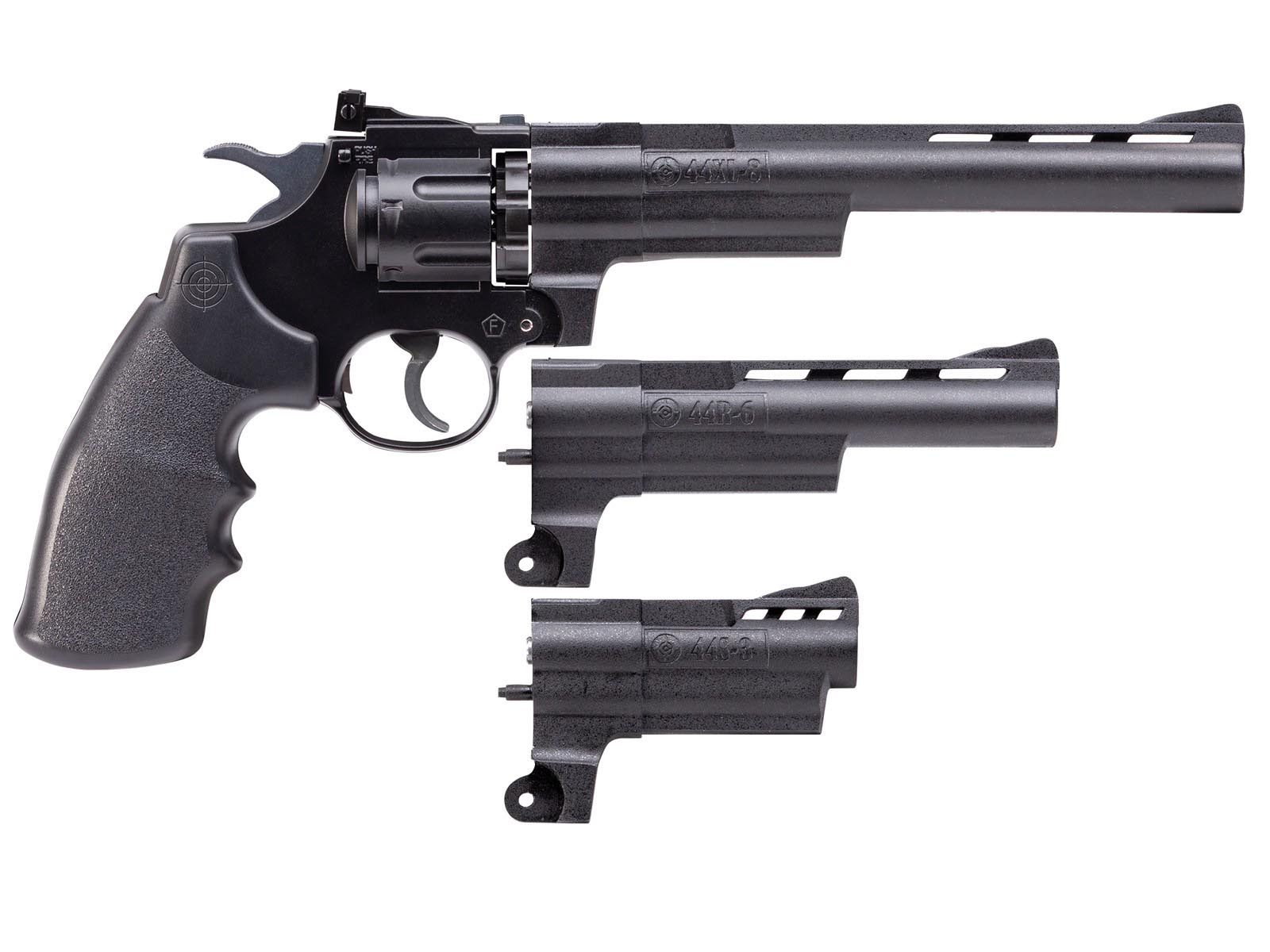 The Crosman "Triple Threat" BB / Pellet revolver is a variation on a theme. Where our other picks use reloadable "shells" for BBs or pellets, the Crosman Triple Threat uses "clips." There's a ten-round clip for pellets and a six-round clip for bbs. But that's not what makes the Triple Threat truly unique. The Triple Threat charts its own path is with its interchangeable barrels. Each Triple Threat CO2 Revolver ships with a three, six, and eight-inch rifled steel barrel. It features a diecast metal frame and fires in both double and single action. For those shooters looking for something unique, the Triple Threat certainly is a great option.
Best Smith and Wesson Revolver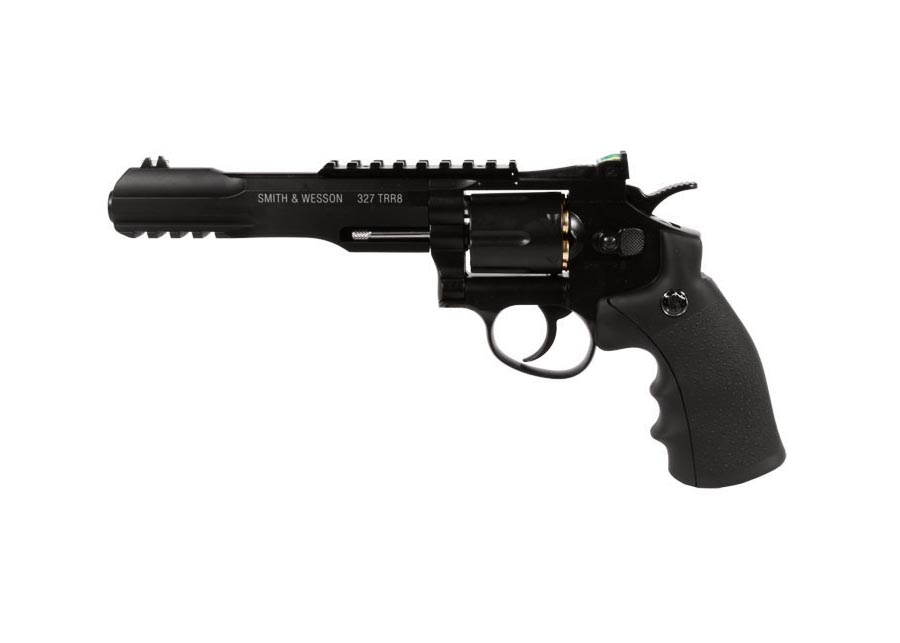 Smith and Wesson is one of the most iconic revolver brands in history. Their S&W TRR8 BB revolver stands out in the pack. Featuring reloadable shells and firing in both single and double action, what sets the TRR8 apart is the aggressive styling. All black with an included picatinny rail for mounting an optic and laser, the S&W TRR8 just looks like it's "all business". It comes with a fully adjustable rear sight and feels great in the hand.
Want to learn more…
We, by no means, covered all the BB and pellet revolvers that grace our virtual shelves. If you have questions about any of the products we've mentioned today or ones we missed, just give us a call. We are always happy to help.