Not all pellets are created equal. There are pellets built for competition, general target shooting, and plinking. But there are also pellets purpose-built for hunting. In fact, we have an entire section of our site devoted to hunting pellets.
Let's talk about some of the best hunting pellets you can buy in 2023. But before we start, let's identify some basic classes of hunting pellets. First, you have your pointed pellets. Next, we have hollowpoint pellets. And last but most certainly not least, we have "specialty tip" pellets. They each serve a specific purpose, and if you are planning to hunt with your airgun, it's important to know their strengths and weaknesses.
Pointed for Penetration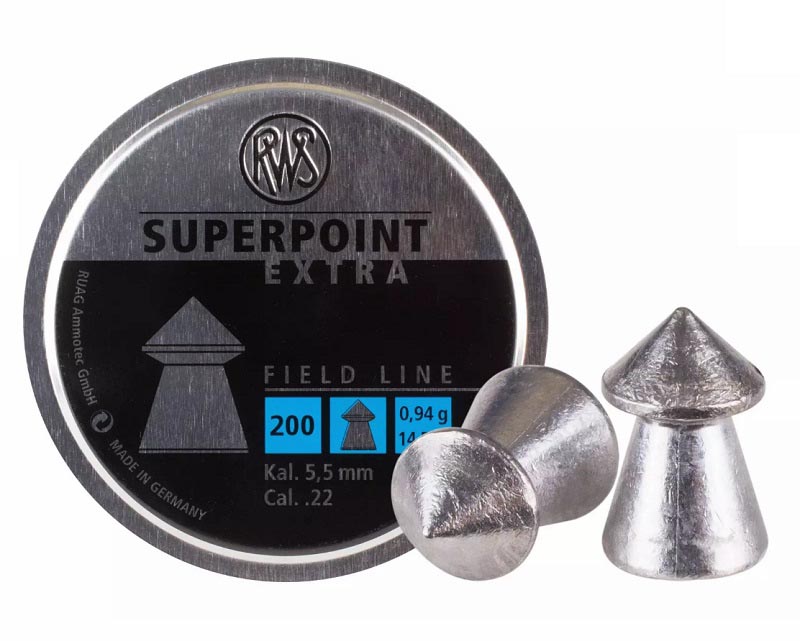 Pointed pellets like the RWS Super Points are best when you need maximum penetration.  All the shot's energy is delivered right at the point of the pellet, which allows it to pass through thick fur and skin, provided there's enough velocity behind it.  Animals like Racoons, Possums, and Armadillos are great target opportunities for pointed pellets.  There is a catch, however.  While they may have great penetration, generally, they are only accurate at close range.  Shots past 20 or 30 yards may have difficulty hitting the kill zone for a clean kill.  It depends on your specific airgun, so you must ensure you can make the shot before trying to take game at range. 
Hollowpoint Pellets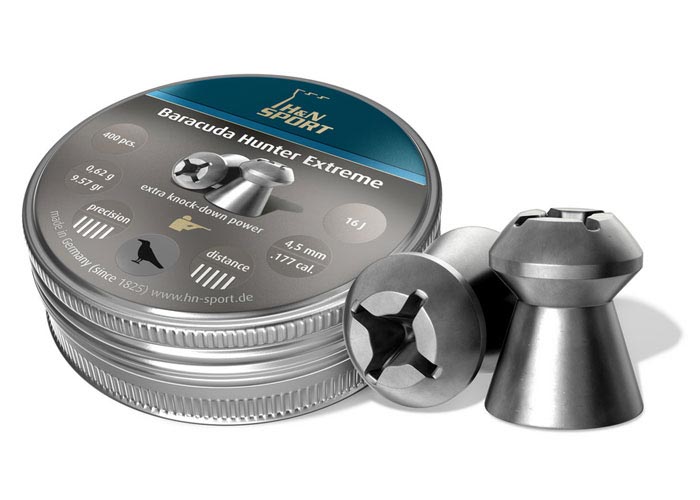 Where pointed pellets are designed to penetrate and maintain their shape, hollowpoint pellets are designed not to penetrate too far, but rather expand rapidly and impart all their energy upon impact. This can be devastating on small game, provided you have enough velocity to make them expand. Pellets like the H&N Baracuda Hunter Extremes and the JSB Hades have unique hollowpoint designs that expand on impact and create "teeth" that chew through game. The results are dramatic.
More traditional hollowpoints like the Crosman Premier Hollowpoints, H&N Baracuda Hunter, and most airgun slugs have hollowpoints that vary in depth. The deeper the hollowpoint, the greater potential for expansion. Additionally, and this will be a common thread throughout this article, your airgun will need the power to push these pellets fast enough to expand on impact. Most of them need over 800 FPS to really work as intended.
Specialty Tipped Pellets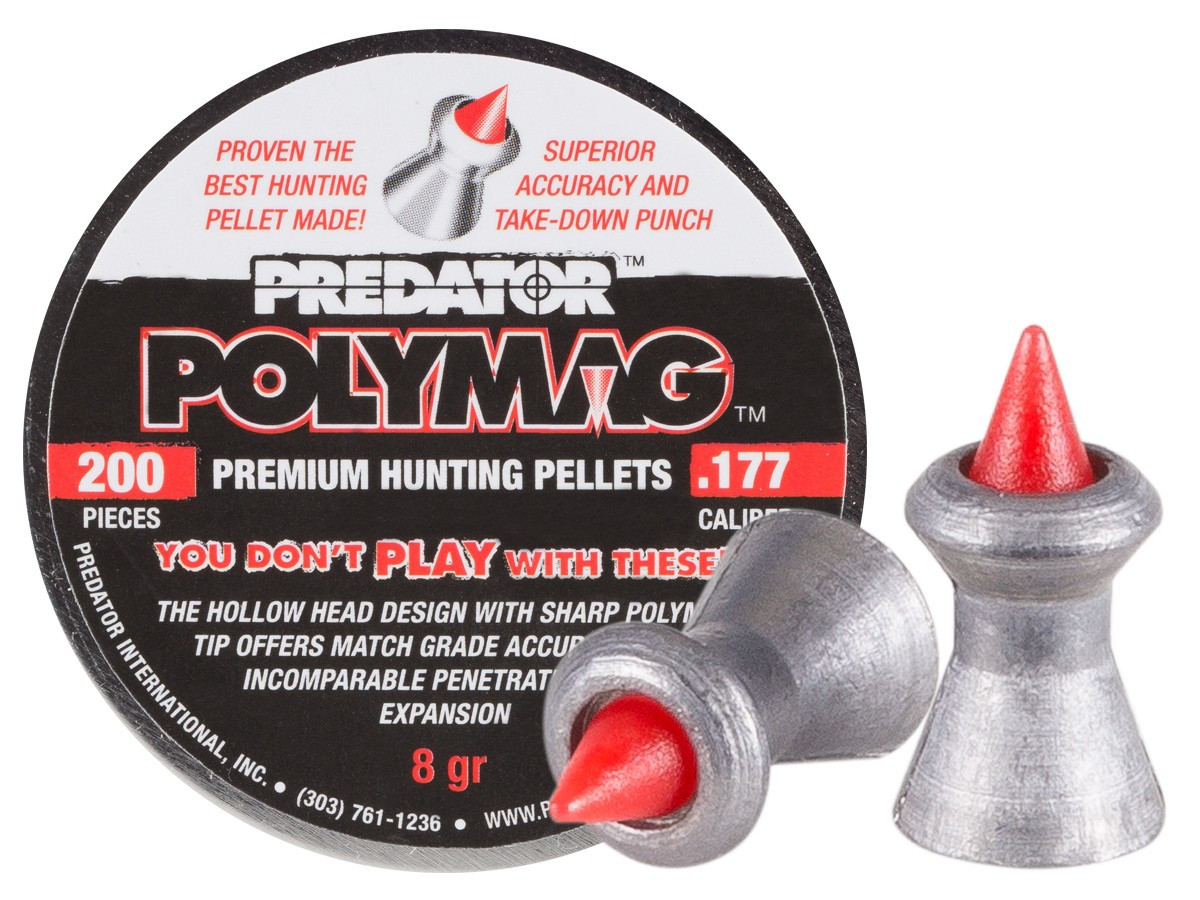 The last class of hunting pellet that we will touch on today are the "specialty tipped" pellets. Pointed pellets penetrate, and hollowpoint pellets expand,but pellets like the Predator Polymags and H&N Hornets do both.
A special hollowpoint pellet lies at the core of both of our examples, but each is then "tipped" with a special pointed section. The Predator Polymags use a polymer tip, and the H&N Hornets use a metal tip. The tip of the pellets imparts all their energy right at the point of impact. After the initial impact, the tip usually separates, leaving the hollow point to follow the entry path, expanding and creating a massive wound channel. Having tested these pellets in ballistics gel using slow motion cameras, we can personally say that the results are impressive.
Final Thoughts
While all these pellets can certainly take down game, they only work if they hit their intended target. Also, you need to have an airgun capable of pushing them to a velocity that produces the intended results. You can have the best pellet in the world, but if your airgun doesn't shoot them well, they will not do you much good.
With so many options, you may get overwhelmed. But don't worry. We are here to help you with your hunting pellet choice and the best airgun to match your hunting needs. Give us a call, and we'll be happy to help.