Bench shooting is one of the most enjoyable ways we like to use our airguns. It's all about you and the target working to get the best group possible. It doesn't matter if you are shooting at only 10 yards or all the way out to 100 yards; the concept is the same. What can we do to be more accurate on the bench? Let's take a look at some options.
Stability is Key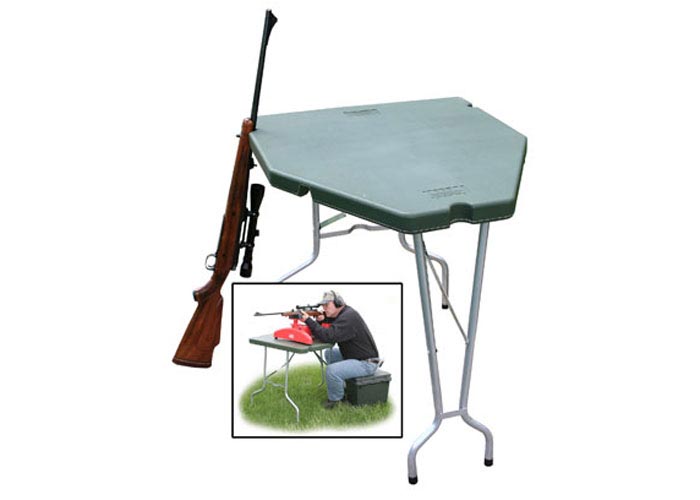 We'll get to optics and other things, but none of that matters if your bench and rest are not rock solid. If your bench is moving around, then your point of impact is going to move right along with it. Your bench must be as solid and immovable as possible. You may find a commercial shooting bench is the way to go, or if you are handy, you may want to build your bench based on your shooting needs. Regardless, make sure that you are bench-shooting off a stable platform.
The next thing to consider is what kind of rest you'll be using.  Your choice will be subjective based on what's most comfortable for you.  Some folks like to use a bipod with a rear bag. Others may want to shoot from bags or maybe use a full sled.  If you're practicing for competitive bench rest, then you'll need to make sure whatever you choose is acceptable to the league or competition. Eventually, you may find that you get all three options, as some airguns prefer one over another.   Having options is never a bad idea. Find the shooting aids that work best and stick with them.
Consistency on All Fronts
While most folks focus on high-end airguns and optics for the best accuracy, none of that matters if your ammo isn't up to par. There are two key factors that shooters need to consider, and both need to be as consistent as possible.
The first parameter is head size.  Take pellets like the H&N Field Target Trophies.  H&N makes them in various head sizes across most calibers, but just because it says .219 on the tin doesn't mean that every pellet in the tin is .219.  To be absolutely certain, you need to measure each pellet with micrometers or get a pellet sizing gauge.  Once you have all the pellets sorted by size, then you can move on to the next parameter, which is weight.
Weighing pellets can be very time-intensive, but it's critical if you want to get the best accuracy. Even the smallest variation can cause a massive shift in your point of impact, even at close range. You'll need a jeweler's scale to weigh each pellet down to the hundredth grain weight. Once you have pellets that are the same size and weight, you can start looking at your gear for any final improvements.
Now, Let's Talk Gear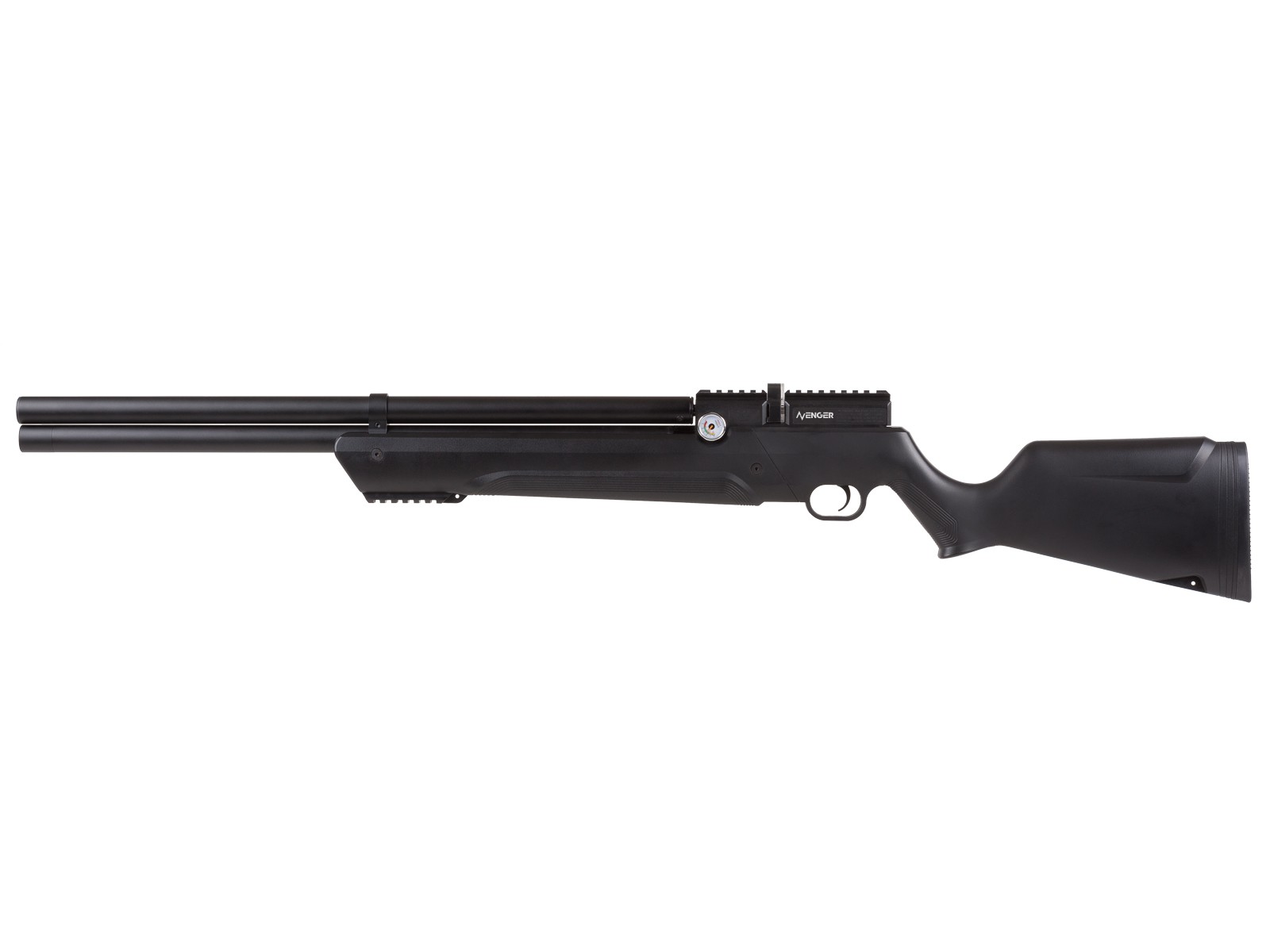 The beautiful thing about today's airguns is that you don't need to spend a ton to get exceptional accuracy.  Take the Air Venturi Avenger and the upcoming Avenge-X.  The original Avenger featured an externally adjustable regulator and hammer spring, allowing shooters to fine-tune their airgun down to the enth degree to squeeze out every last drop of performance and accuracy.  Combine that level of customizability with repeatable accuracy, and you have a winning combination.  If you have an airgun that can be tuned, doing so can help you dial in the best accuracy.  If you're still in the market for a bench rest airgun, then make sure that whatever you choose, regardless of budget, has the tunability needed for top performance. 
Now, let's talk about optics. It's really easy to overspend on optics. In most cases, more expensive optics are not going to make you a better shooter. Provided you have a decent scope that provides a clear sight picture across all ranges of magnification, you should be all set.
Lastly, to Get Really Good, You Need Trigger Time
Once you have the gear and the ammo sorted out, you need to spend time on the bench. Keep track of your progress from day one. That's how you'll know that you're improving. Data is your best friend. If you find that you've hit a plateau without any measurable improvement, then it's time to consider a change in ammo or equipment. If you want to really become the best benchrest shooter out there, then you'll put in the work to make it happen.
If you need help getting started, please call us so we can help you find the right gear to help you get started. Bench rest is a great discipline that anyone can do. Get out there and have some fun!