Shooting paper can certainly be a rewarding pastime. It's just how it's done, right? Not necessarily. With their low power output and use of soft lead pellets, pellet guns open up a whole world of targets well beyond the paper variety. Let's take a look at just some of the options out there for airgunners to get out and shoot.
Beyond Plain Paper
Paper targets are cheap and useful, but they can be a bit boring. If you want to shoot paper with style, you need to check out all the Shoot-N-C targets from Birchwood Casey. Not only do these work well to show the point of impact at long range, but they come in some exciting configurations. If you've never used these targets, let us explain how they work. It's pretty cool.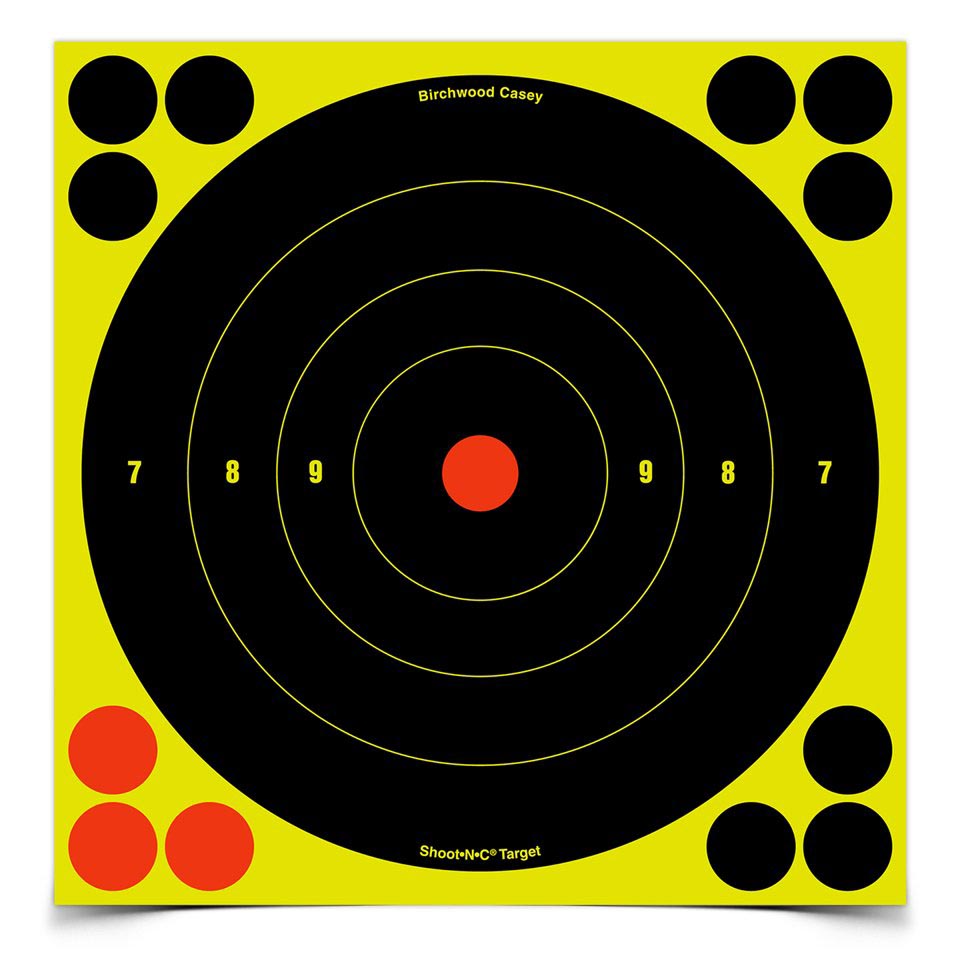 There's a bottom layer of paper in some sort of bright color, i.e., neon green. Over that, you have a plastic film which is coated in a contrasting color like black. When the projectile passes through the plastic's outer layer, much of the contrasting black falls off with it, leaving the bright green showing. It's great when shooting with open sights or at long range because your shots are made easily visible.
Traditional shooters will probably really like the two and three-inch self-adhesive bullseyes. You can attach them to cardboard, wood, and steel targets, or practically anything you want to shoot (safely), and then have fun. There are several options in both adhesive and non-adhesive targets and sizes varying from the two-inch rounds up to full sheets for self-defense training. If you want to add a little spice to your boring paper target shooting, definitely look into the Shoot-n-c targets from Birchwood Casey.
A Quiet Solution
For those who want to shoot indoors or keep the shot noise to an absolute minimum, take a look at the Air Venturi Quiet pellet trap. While not a traditional "target," it does do some cool things. Using the additional steel plate, available separately or bundled with the trap, and packing it full of ballistics putty, you can use airguns shooting up to 20 foot-pounds provided you are at least 10 meters from the trap.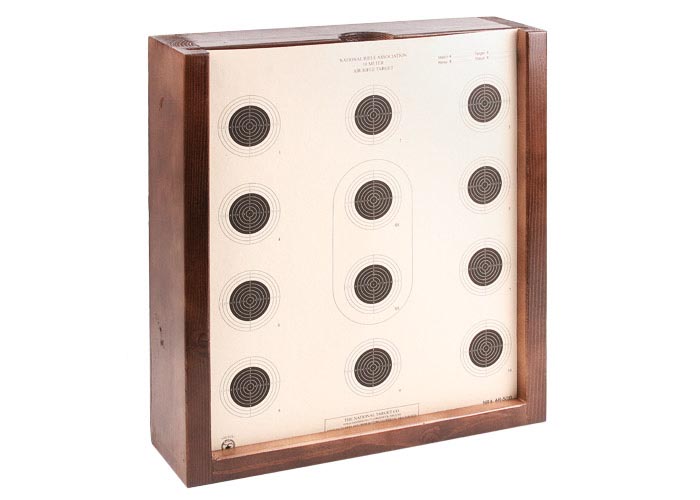 Using a cardboard front panel, attach your favorite paper target, and start shooting. The pellets are safely trapped by the putty, which can be cleaned and reused over and over. Additionally, there's no lead dust to contend with either. The Air Venturi Quiet pellet trap has been around a long time and it's still a great tool for shooting indoors or when you need to keep things as quiet as possible.
Reactive Target
Reactive targets are by far some of the most fun targets to shoot. They generally provide both audible and visual cues letting you know that you've hit your mark. A target like the Air Venturi Crazy Eights has eight lower swinging targets. When you shoot one, it's flipped upwards and held in place by a bar. When you shoot the top vertical target, the lower targets are released and are left for you to shoot again.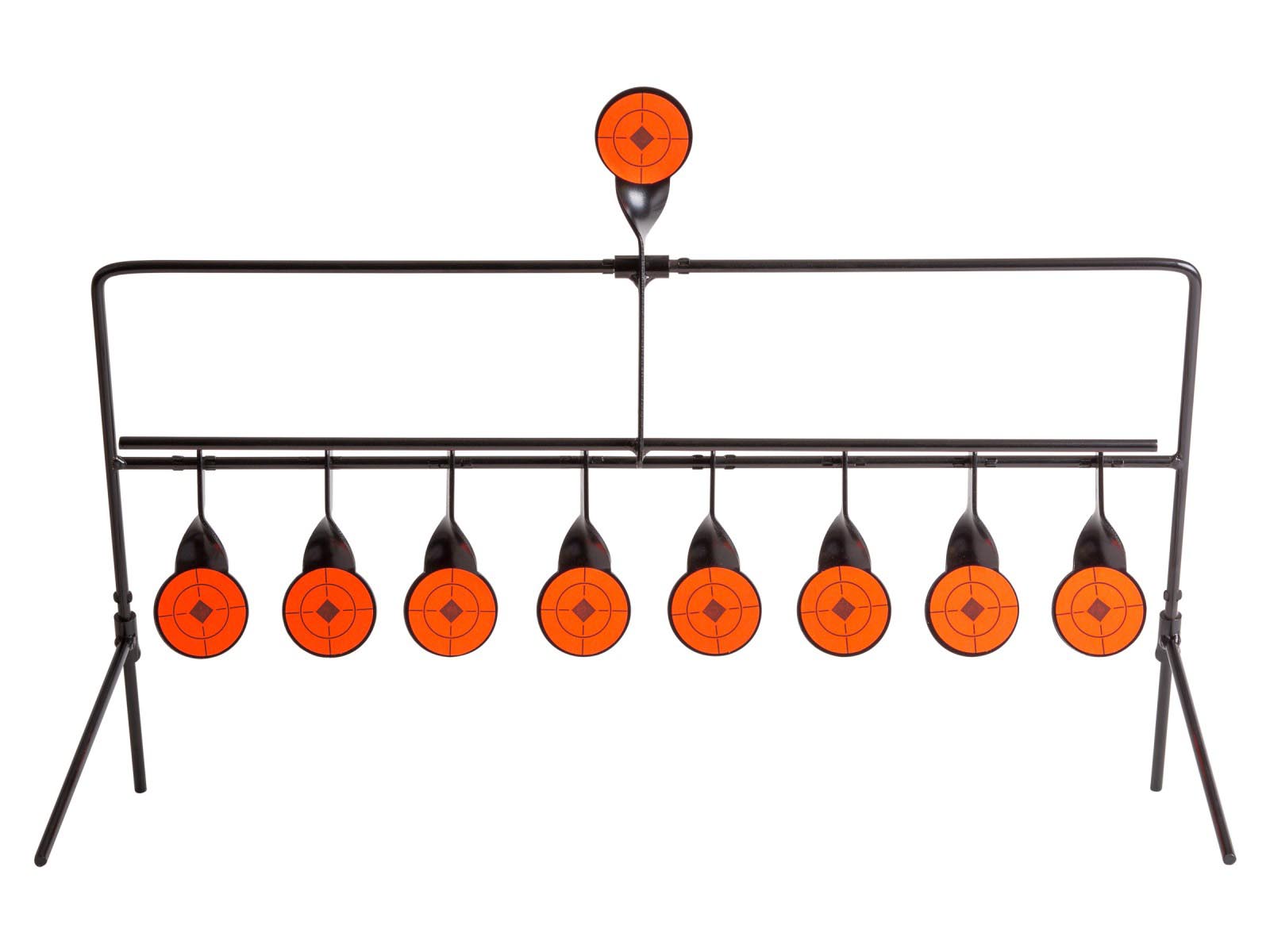 This "auto-resetting" target is a great way to spend time in the back yard. It's also very challenging as these are not "big" targets. They are generally pretty small. If you want more of a challenge, simply back them up and keep shooting.
The Air Venturi Crazy Eights is just one example of a reactive, auto-resetting, steel target. There are animal knock-down targets, spinning targets, targets where you shoot against an opponent, etc. It's all about having fun while improving your marksmanship at the same time.
Next-Gen Target
The highly anticipated Bada Bang Interactive Electronic shooting target takes target shooting into the digital age. Electronic targets are nothing new, but the Bada Bang certainly takes it to a new level. Not only is it Bluetooth enabled, connecting you to a host of fun shooting games on your phone or device via its dedicated app and gives users the opportunity to shoot competitively against each other in real-time!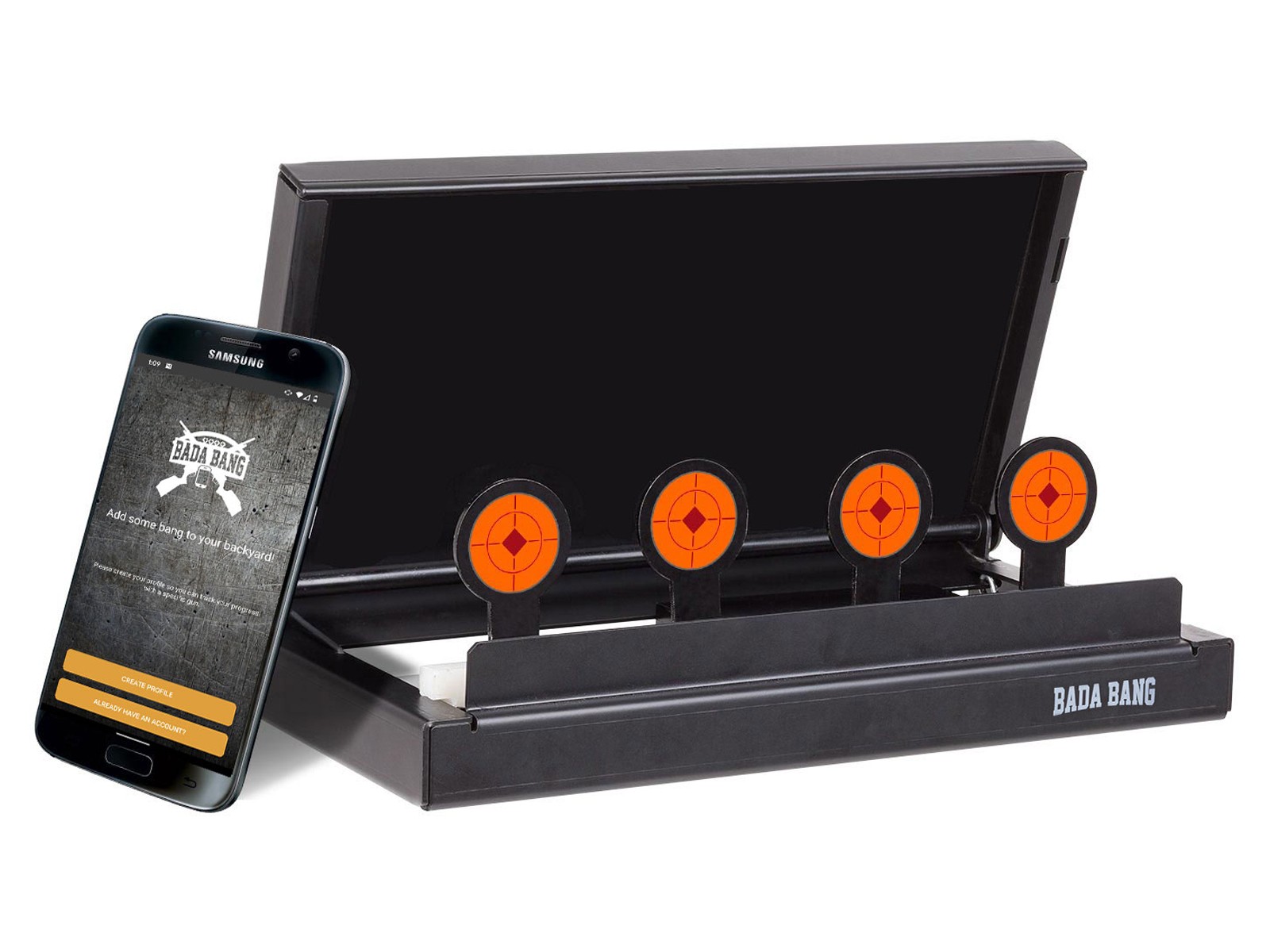 The Bada Bang consists of 4 circular paddles measuring 1.75″ each. When one is hit, it registers on the app. The target system is designed for airguns producing up to 12 foot-pounds of energy. Target shooting has always been a very socially oriented sport and this target adds a new layer of interactive fun for folks all over, who may not be able to shoot together in person.
What's Next?
We can only imagine what may be around the corner. Target systems, like airguns, continue to evolve. Where there were just plain paper targets, there's a whole industry devoted to creating fun things for us to shoot. That's very cool!
If you are looking for a special airgun target, don't hesitate to give us a call. We are always here to help.