Our last article talked about how we turned up the regulator pressure to around 2400 PSI and added weight and energy to our hammer spring to get up to a stable 54 FPE and 850 FPS with JSB MKII Heavy Pellets. This puts us right in the sweet spot for 75-yard and possibly even 100-yard accuracy. It's time to see if numbers on paper equal lead on target.
Why we love the Gunnar so much
Before we jump right to the field tests, let's go over why we did this project in the first place. The Benjamin Gunnar represents a swing for Benjamin airguns who, outside of a couple of exceptions, such as the Armada and Bulldog, have mostly focused on traditional wood and steel airguns. The Gunnar is a bottle forward, regulated, AR chassis style gun, not at all in the normal "Benjamin" style.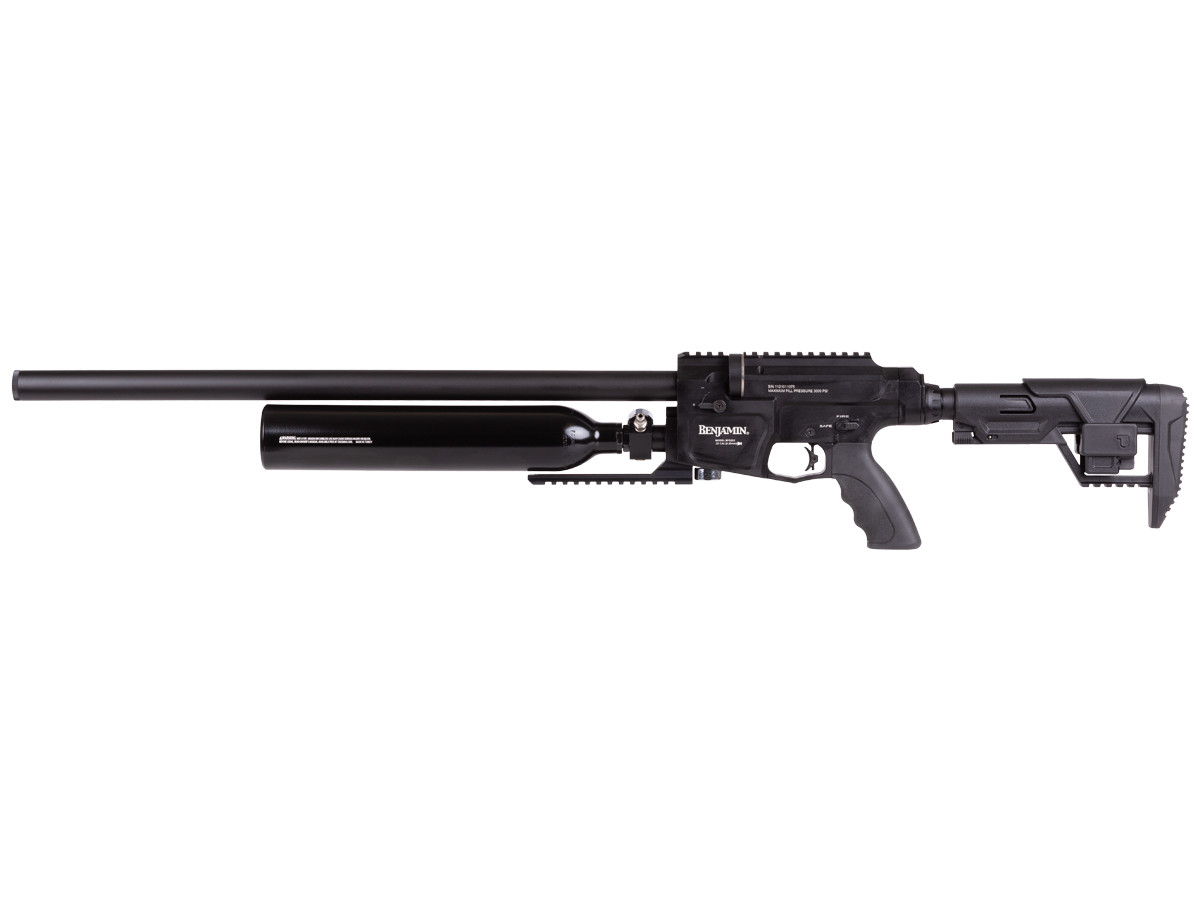 While certainly higher on the price scale at around $1000, the Gunnar brings a lot to the table in the way of fit and finish, ergonomics, shootability, consistency, and solid 50-yard accuracy. If it were a house, you might say that it had great "bones." Unfortunately, what it was lacking was a little more power.
What turning up the power delivered
Once we were done tuning the regulator and tweaking the hammer spring, we achieved a net increase of about 12 foot-pounds and over 100 FPS. Where we had 50 shots per fill from our stock setting, we now have 30. That's a trade-off we are pleased to make for the extra power.
At 50 yards, we get sub 1" groups with great consistency. We also get groups under .75" with some regularity. That's a general improvement of about .25" to .5" at 50 yards. We never shot at 100-yards with the stock Gunnar but decided to give it a go with our new tune. The results were really exciting. With generally good conditions and only a mild breeze with minimal gusts, 1.5" groups at 100 yards are very possible.