If you haven't read our article on What is Ethical Airgun Hunting, we encourage you to check it out. We also have many other hunting-related articles in our library. This article will focus on hog hunting as it's become a serious pastime. Let's get started.
The Anatomy of a Hog
Wild hogs present an easy target, well suited for hunting with an airgun. Not only are they easy to bring to a corn pile, most states, especially in the southeast, are getting overrun by them and want nothing more than to see their numbers reduced, allowing hunters easy access to opportunities to get out and do some hunting. But, they can be tough animals to put down if you don't know what you are doing.
Hogs are resilient beasts. The big boars can get up to several hundred pounds, and if you simply make them angry with an errant, ineffective shot, you may find yourself at the end of the razor-sharp tusks. That's not where you want to be, we can assure you.
Most hogs also have a "shield," which is a thick hyde that protects their vital organs. Where you'd want soft, expanding projectiles for thin-skinned game like deer, if you are hunting big hogs, you want harder ammo that can punch through that shield and do the necessary damage to bring them down.
Headshots are also effective, provided that you get a clean shot. It's easier than you think to miss the brain and simply wound the animal. So unless you have 100% confidence in your gear and your ability to put lead right where it needs to be, maybe consider a shot to the vitals.
What's the Best Air Rifle for Hunting Hogs?
You want to consider caliber and energy when it comes to good airguns for hunting hogs. Larger calibers like .45 and .50 are going to be more effective, generally speaking, than smaller calibers. And, don't buy into the hype and try taking hogs with small bore, underpowered airguns. Be smart and look at .45 and .50 cal PCP airguns pushing north of 300 foot-pounds. More lead into the kill zone usually equals better results. But, you also need to be able to deliver that energy with repeatable accuracy.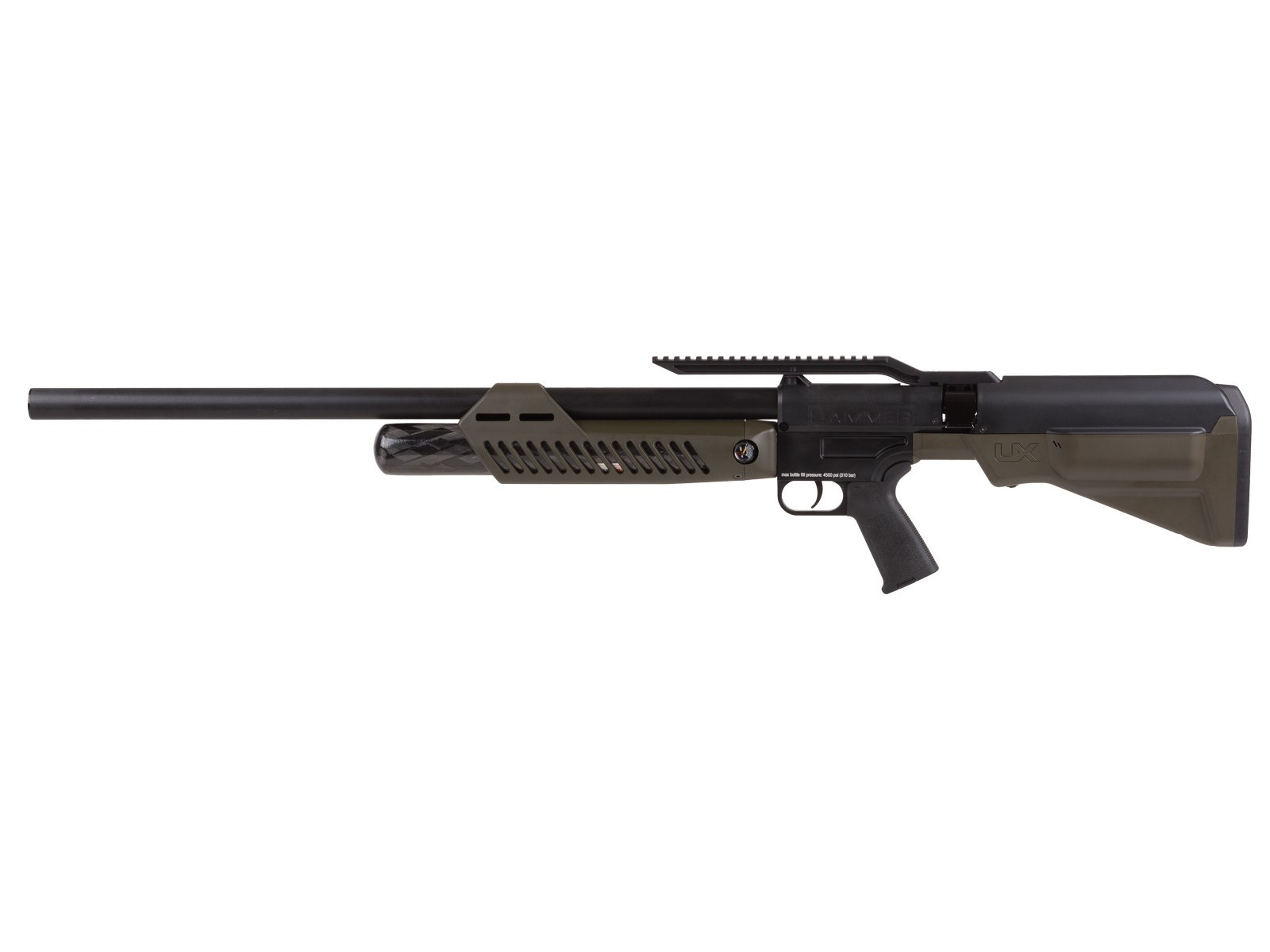 Hunters that shoot the Umarex Hammer have seen a ton of success. This multi-shot .510 caliber beast of an airgun has several tricks up its sleeve. First of all, it's regulated, which means that you'll get at least 3 accurate shots from a full fill. Not only is it accurate, but it's also one of the most powerful airguns on the market. Pushing over 700 FPE, the lightweight and relatively compact Umarex Hammer has the power and accuracy to drop even very large hogs with ease.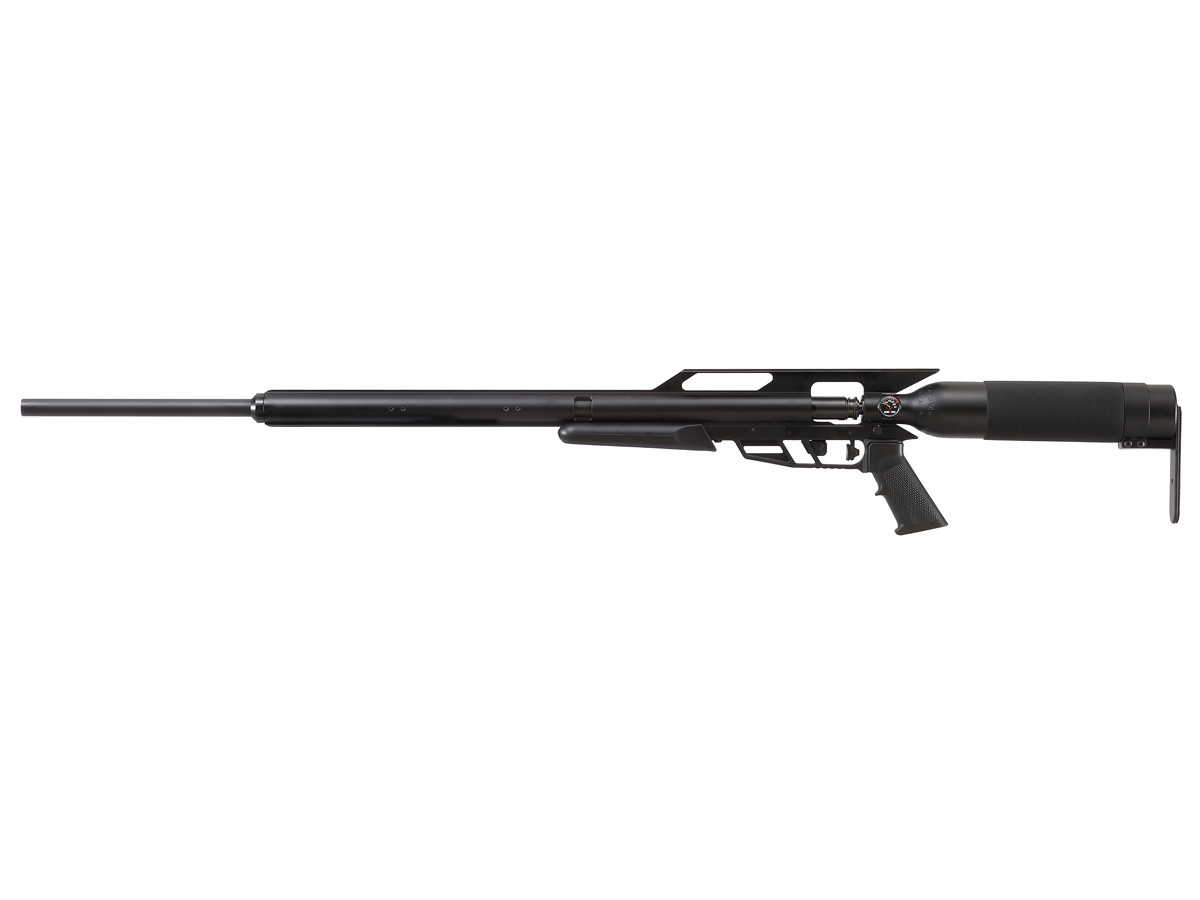 Another good option is the AirForce Texan line of airguns. The Texans come in several configurations and calibers. The .50 cal high power, carbon fiber bottle model boasts up to 800 foot-pounds at the top end of the product line. That's a ton of power coming out of an airgun. They also have suppressed options, steel tank options, and calibers from small bore to big bore. One drawback may be their single-shot action which makes follow-up shots tough if you need to get one off in a hurry.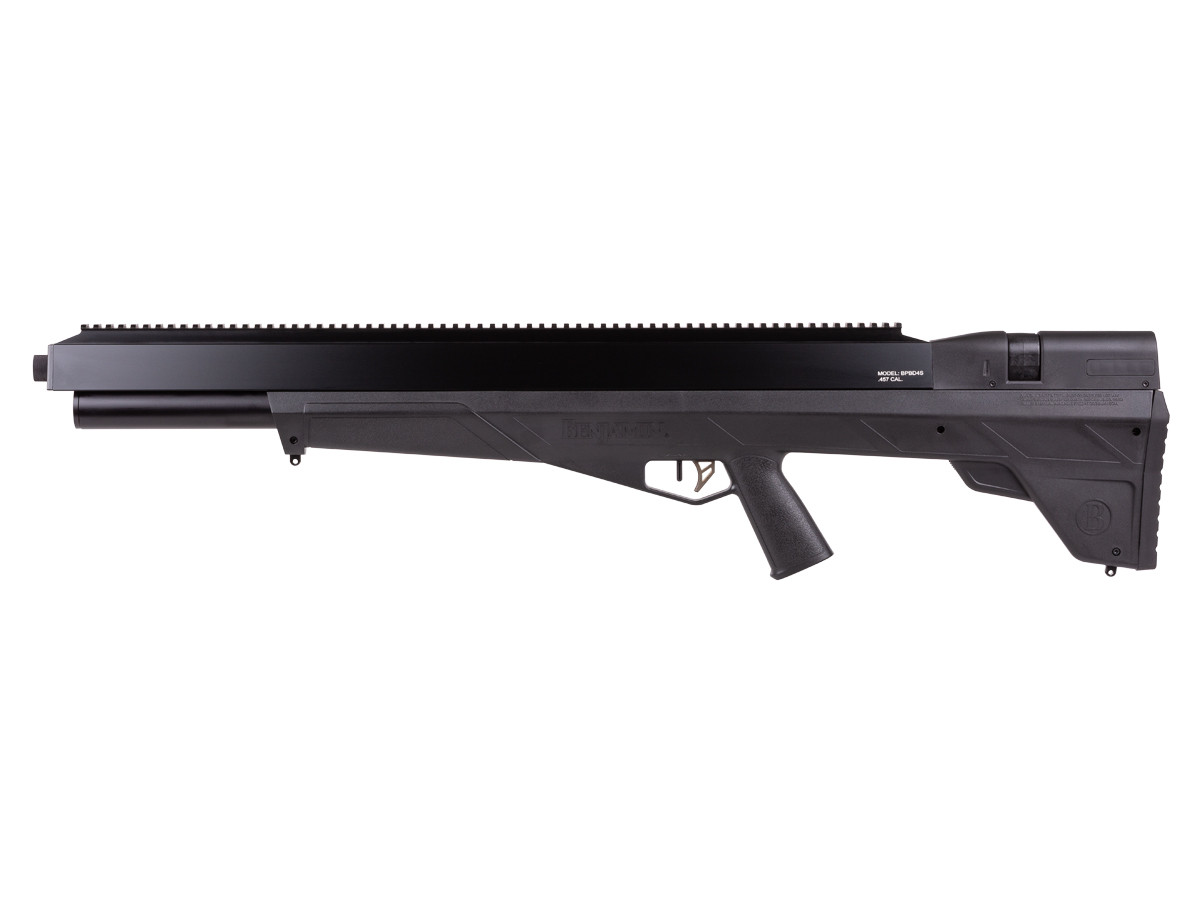 Our last suggestion is not a newcomer to the big bore airgun market as they pioneered the .357 caliber in the US market. But their new .45 cal takes things to a whole new level. The Benjamin Bulldog .45 not only has a 3-shot magazine and side lever action but pushes over 450 foot pounds. It's also a bullpup which greatly reduces the overall length, making it perfect for getting in and around tight places if that's needed. Lastly, it has a threaded barrel for accessories.
Are You Ready to go Hog Hunting?
We've provided a few decent options for hunting hogs, but there's a lot more out there to consider. If you have questions about your specific hog hunting needs, then just give us a call. We are always happy to help.