Hunting with airguns has been around for a long time. The desire to hunt with an air pistol is a natural progression but comes with many caveats. To quickly answer this article's primary question, nearly all the hunting done with air pistols will be small game and pesting, but there are a couple of exceptions. So today, we'll look at what it takes to hunt with an air pistol and what air pistols exist that give hunters the best opportunity to take game ethically.
An Affordable Starting Point
Air Pistols are very limited in how much energy they can produce. Most, specifically CO2 pistols, generate under 5 foot-pounds, making them a bad choice for taking anything other than the smallest rodents and pests. It's the CO2 replica pistols that most new airgunners inquire about when trying to find something to take hunting. The reality is that they are all just bad options. They lack repeatable accuracy, most shoot BBs and not lead pellets, and none generate the energy necessary to do the job ethically.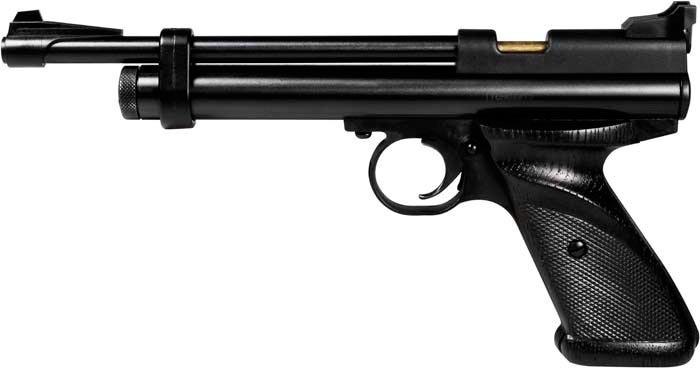 In contrast to CO2 replica BB pistols, the Crosman 2240 and 2240xl not only shoot lead but are chambered for .22 cal lead pellets. These airgun pistols, combined with the right hunting pellet, sit on the edge for power and accuracy. Many squirrels and rabbits have been brought down by the 2240 or a 2240 variant. A close cousin to the Crosman 2240 is the Crosman 1322. This multi-pump variant of the 2240 can deliver similar power and accuracy, making it a great starting point for folks wanting to take small game and pests.
The Next Levels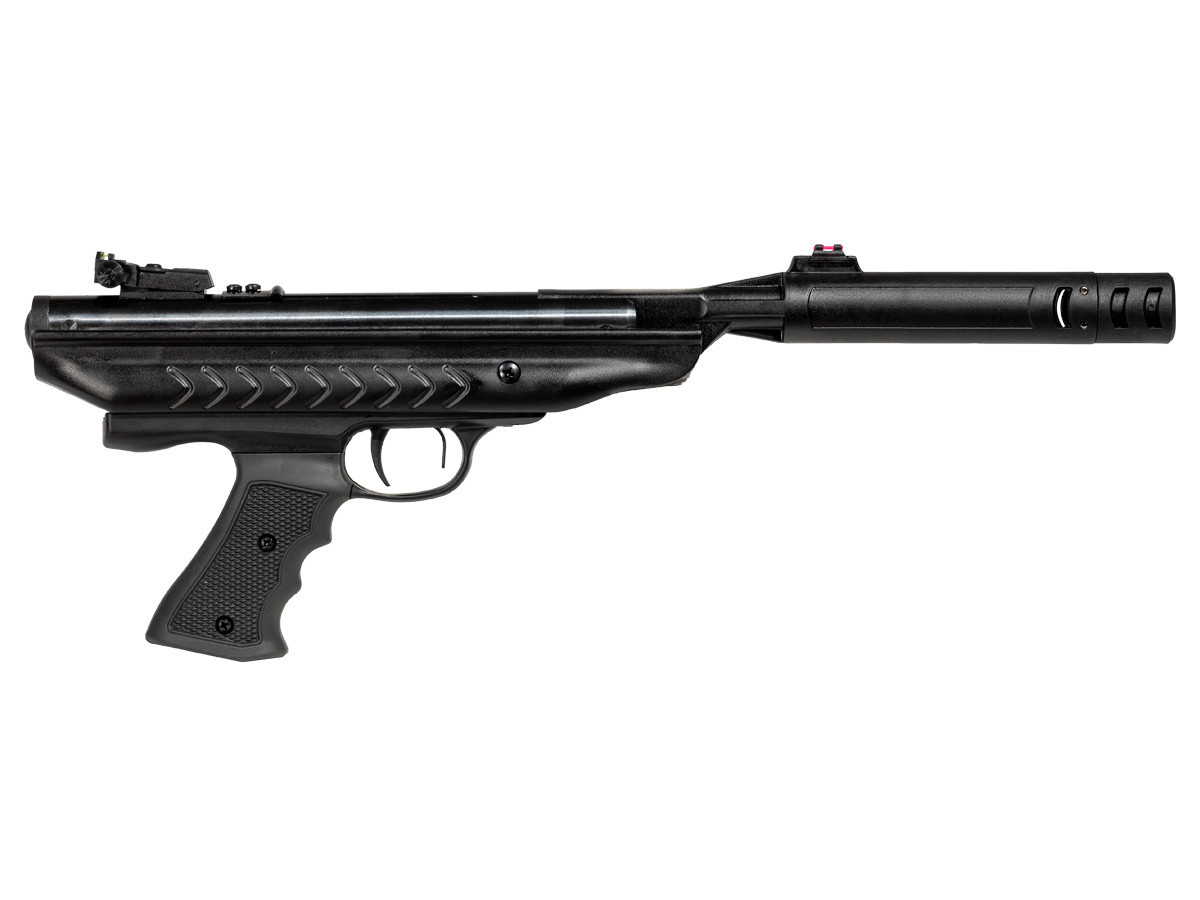 Once you move past CO2 and multi-pump air pistols, you get into spring and PCP. Spring air pistols are usually very heavy and bulky. However, some can generate sufficient energy with repeatable accuracy, provided the shooter can manage their size and unique recoil. In addition, airguns like the Hatsan Mod 25 Supercharger utilize a recoil dampening system that aids the shooter making them a good choice, perhaps the best choice, for a spring-powered hunting air pistol.
For airgunners that want the most flexibility, power, range, and accuracy, PCP air pistols will be the best choice. There are many great small-bore options, some delivering upwards of 20 foot-pounds at the muzzle. Airguns like the Ataman AP16 or the HW44 are great examples of exceptional PCP airgun pistols, suitable for hunting various small game. They are expensive but very effective.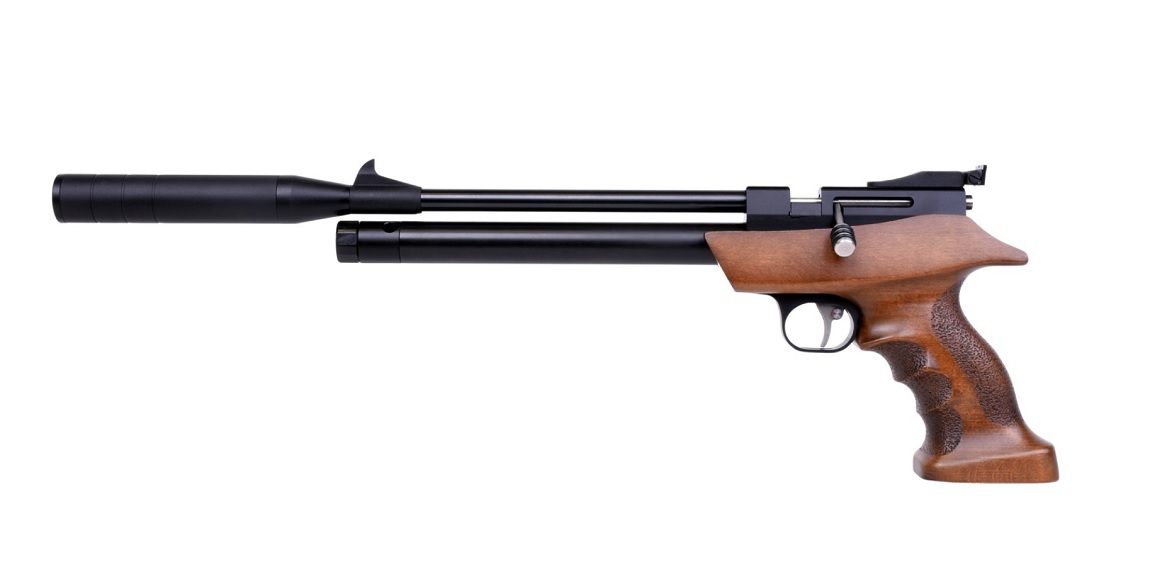 On the more affordable side, you have PCP Pistols like the Diana Bandit, followed by the Benjamin Marauder Pistol. Sitting between $200 and $450, these affordable options are a great starting point for shooters looking to get into the PCP hunting air pistol game.
What About Bigger Game?
It all comes down to power and accuracy. If you want to take medium game, predators, and even large game, then you need sufficient power and accuracy at range to get it done. While there are many limitations to small bore air pistols, even the most powerful PCP air pistols, some big bore options are putting out scary amounts of power. Airguns like the Evanix Rex P, available in .22, .25, .30, .45, and .50, can produce over 200 foot-pounds at the muzzle in .50 caliber. You may only get 1 or 2 shots, but they are massive.
Dialing things back just a bit, AirForce has their Talon P, which pushes a more practical 45 foot-pounds in .25 caliber. This unique airgun can be kitted out with all kinds of accessories like a buttstock, bipod, various optics, lights, lasers, etc. It's quiet, small, powerful, and very effective for hunting applications in tight quarters.
So What Kind of Hunting Can You Do with an Air Pistol?
It looks like airgunners can take everything from small pests up to medium and some large game, provided it's legal. You need to ensure that you are getting the right tool for the job and that you know the ethical limitations of your gear.  We've done an article on ethical airgun hunting. If you want more information on that topic.  And if you have questions we've missed, please give us a call.  We are always here to help.