SIG Sauer X5 ASP Pellet Pistol
CO2
20rd Belt-Fed Pellet Magazine
All-Metal Frame
Adjustable Rear Sight
Blowback
Weaver/Picatinny Accessory mount
Specs
Manufacturer

SIG Sauer

Caliber

.177

Velocity

430 fps

Condition

New

Ammo Type

Pellets

Action

Semiautomatic

Barrel Style

Rifled

Fire Mode

Repeater

Gun Weight

2.70

Overall Length

8.70

Barrel Length

5.00

Loudness

3-Medium

Magazine Capacity

20

Mechanism

CO2

Rail

No

Safety

Manual

Front Sights

Blade

Rear Sights

Adjustable for windage & elevation

Shots per Fill

0

Trigger Adjustability

0

Trigger Action

0

Use

Plinking/Fun

Warranty

1-year limited warranty
Reviews
Average Customer Review
4.2
4.0
5 Reviews
3.0
By robert
USA
March 24, 2021
Verified Purchase
Overpriced Toy Gun.
Pros
Toy Gun.
Cons
Toy Gun.
5.0
By Jeremy
USA
March 16, 2021
Verified Purchase
I definitely recommend adding to your collection. Even just for display purposes.
Pros
Beautiful looking to look at. And amazing blow back as you fire it. Easy to load and seems durable. No issues thus far.
Cons
I wish airgundepot could offer us the chrome/silver one. I see it online overseas but not here. Why?
4.0
By Frank
March 4, 2021
Verified Purchase
Chech out my fun planking set up! I put 4x8x2in. sheets of white foam behind tv boxes ....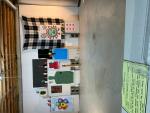 Pros
Great look and feel! I have run about 1000 + pellets through it with really No issue. I did adjust the rear sight higher. Even for a combat sight picture it shot very low until I adjusted it yet my cousins X5 was perfect. It's an easy adjustment fix however. For fun I added a $30 red dot laser. It is all metal and is perhaps the nicest looking around. The M17 has a removable slide and nicer overall sights although are not adjustable ( were dead on though ). M17 magazine with all built in is a slight step up perhaps. Overall I enjoy having this but if could only have one I might go with M17 but it's a tuff call.
Cons
Slide not removable
5.0
By Justin
USA
July 23, 2020
Verified Purchase
This is a great gun for training or simply for fun. The 20 round mag keeps you shooting and is easy to load. The weight and the blowback help with realism during training but can be a bit hefty for some. The accuracy is quite good allowing me to get a good 2-3" pattern once dialed in. CO2 loading into the handle is great too.
Pros
All-steel construction, 20 round magazine, adjustable sights, CO2 loading
Cons
Weight, only comes with 1 mag, safety is stiff out of the box
4.0
By Slobodan
USA
November 9, 2018
Excellent pistol but drains the co2 fast
Pros
Accurate and fun to shoot
Cons
None
Q&A
Question?
Login to ask someone who bought this product.
Does the pistol jam very much because of the 20 round rotary magazine? I've read other reviews complaining of this problem. Mine should arrive today or Monday and I'd really like to know if this is a bad problem.
asked Howard from USA
where are the extra mags located
asked paul from USA
? right here on airgundepot.com
Val from USA
Where can I buy a flashlight for this pistol
asked Grason from USA
Can you also shoot BBs
asked Keith from USA
I cannot find my user's manual. Is there a trigger pull adjustment?
asked Brad from USA
Hi I've heard that the CO2 drains quick. Would that be a problem of buying Slot of CO2? I injoy my practice target shooting range out my back yard At home. I'm wanting to buy and feel an shoot these guns and to injoy the feeling. Ok guys will it be a hassle posting it her in Australia I hope not it will be nice us can And have no worries and trouble sending her. Hope to speak to us soon and understanding.
asked Jurald from USA
Is it blowback or not?
asked Brian
is this a blow back pistol
asked bob
THE SIG X5 ASP PELLET PISTOL IN DESCRIPTION SAYS BLOW BACK, BUT IN THE SPECS IT SAYS NO ON THE BLOW BACK LINE. WHICH IS IT.
asked BOB
what sig pistol is this most close to
asked robert giannone
IS THIS A BLOW BACK PISTOL. THE SPECS SAY YES AND NO. ON THIS PISTOL.
asked ROBERT GIANNONE
what kind of co2 this gun uses??in the description says co2.... but...
asked Marco