Before we get started, we want to let folks know that for the sake of expediency, we count all spring and gas-ram powered airguns as "springers." The logic behind that choice has been discussed in detail so we don't want to dive back into that here. Now, with that basic understanding, let's take a look at the top "spring" airguns for 2022. As with our other "top airgun" articles, we will list these in order of cost vs. better to worse.
Crosman Vantage NP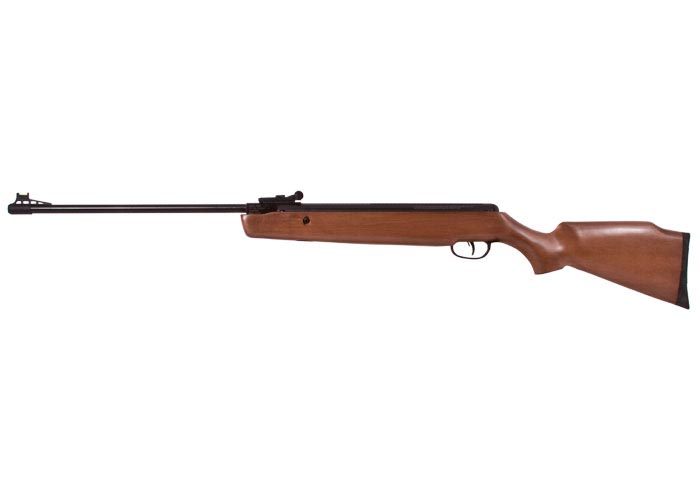 Starting at around $113, the Crosman Vantage NP is a nitro piston break barrel air rifle that is simple, but also very fun to shoot. It's an old-school nitro-piston break barrel that features a wood stock, steel receiver, and open sights. Available in .177 or .22 calibers, it's a great starting point for new airgunners.
Hatsan Mod 95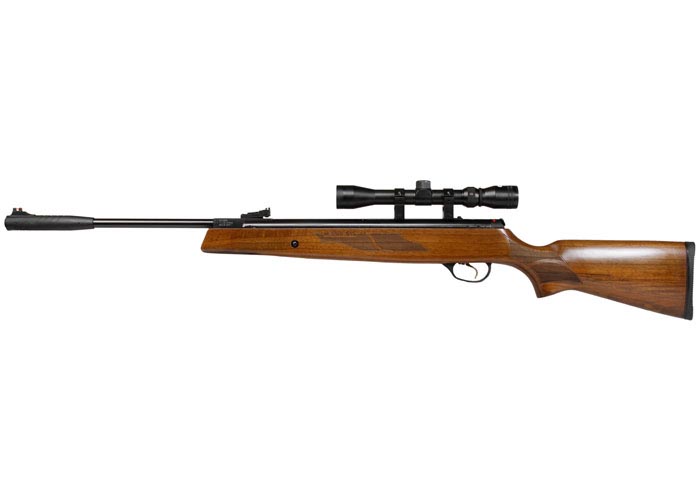 Sticking with traditional wood and steel, the Hatasn Mod 95 is a wonderful old-school spring airgun. Packing more power than you might think, the Mod 95 is perfect for backyard target shooting as well as small game hunting. Available in .177, .22, and .25 calibers, it can get the job done. The fully adjustable Quattro Trigger is one major benefit not found on other guns in this price class. It's a two-stage, fully adjustable trigger that makes the Hatsan Mod 95 a pleasure to shoot. For those wanting this equipped with a built-in moderator and the Hatsan Vortex Gas Ram System, you can get the Mod 95 Vortex QE model for only $230
Gamo Whisper Fusion 10x Gen 3i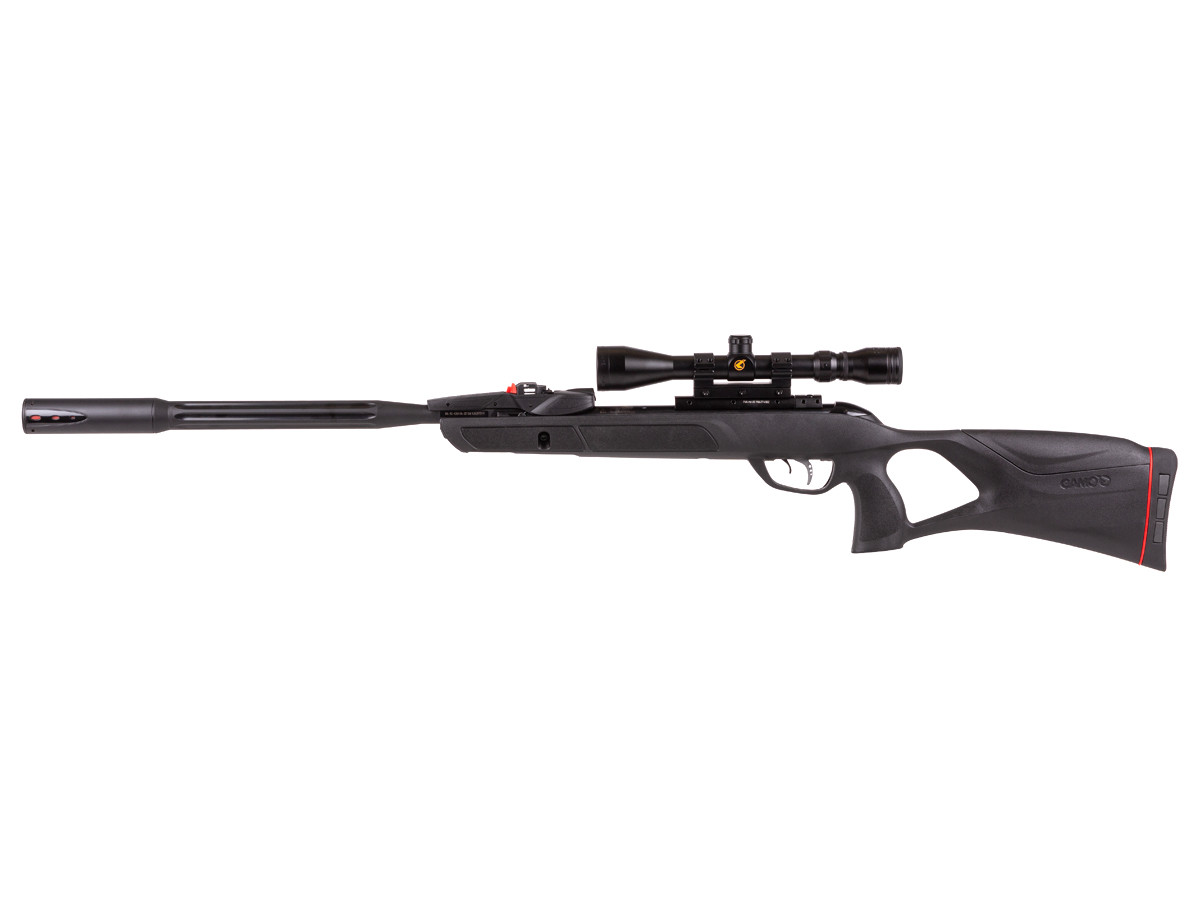 Gamo pulled out all the stops with their new Whisper Fusion Swarm 10x Gen 3i. This airgun encompasses all of Gamo's advanced airgun features into one, lightweight, powerful, and accurate package. It ships with Gamo's new Swarm Gen 3i loading system, which holds 10 pellets in a ready-to-go magazine and automatically advances to the next pellet when it "feels" the inertia from the recoil. The Whisper Fusion 10x Gen 3i, available in .177 and .22, is very quiet, very easy to shoot, and so much fun.
Diana RWS 350 Magnum

As we march up the price scale, we come to the Diana RWS 350. This iconic airgun has been around for many years and still tops our lists each year. It's a hunting airgun with awesome build quality, phenomenal trigger, and power to spare. There have been many imitators that have tried to match the RWS 350, but there's only one Diana RWS 350.
Beeman R9

We are getting into the heirloom category for spring airguns. The Beeman R9 will last many generations. It's not built for power but rather for smoothness and the overall shooting experience. With accuracy rivaling PCP airguns, the Beeman R9 features a traditional metal spring, hardwood stock, and the famous Rekord trigger system. It's a beauty to behold and shoot.
Weihrauch HW97K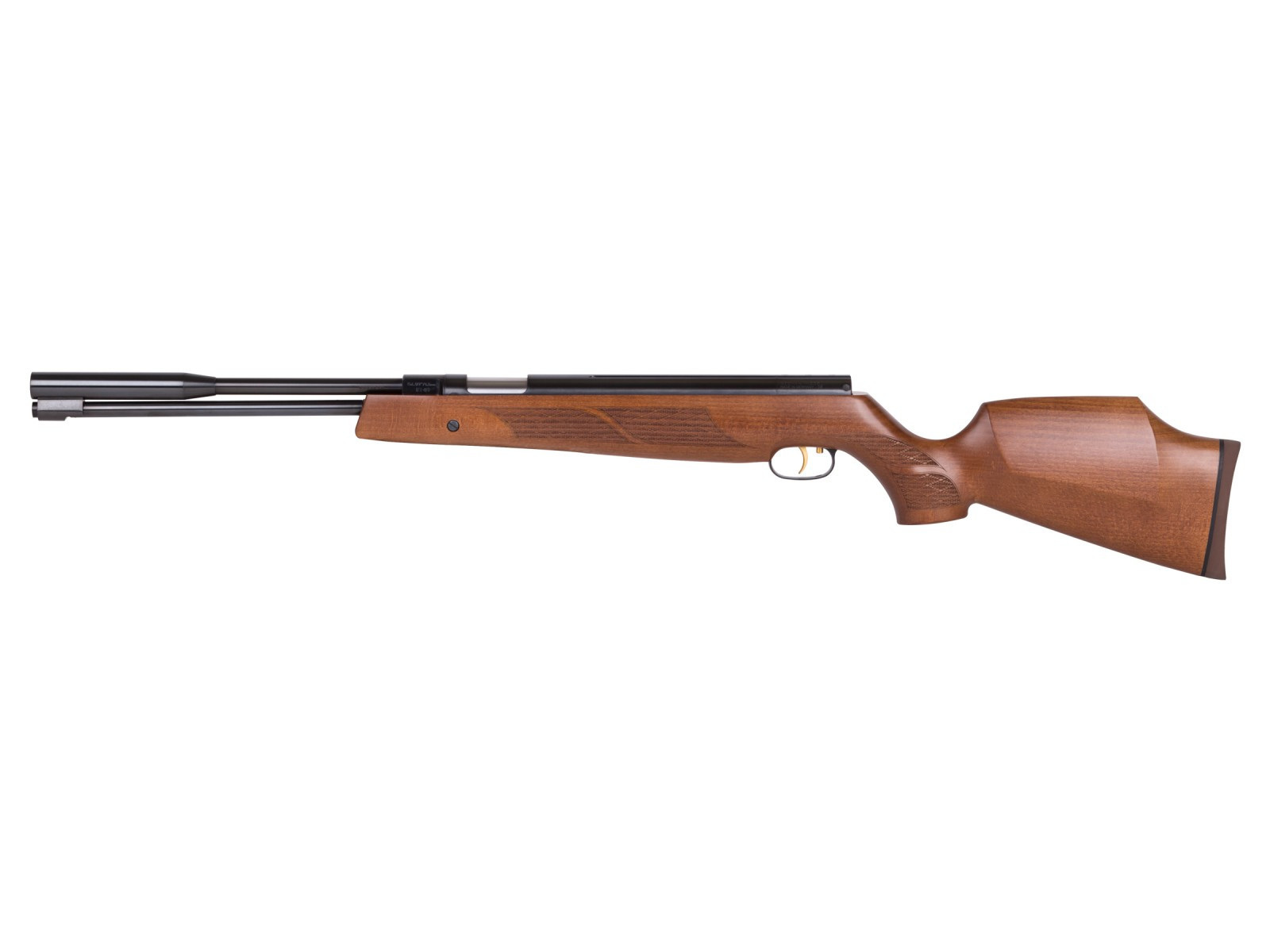 We are about done with our journey to the top of the price scale for our top spring airguns, and we could not pass the Weihrauch HW97K. This underlever airgun goes toe to toe with our top airgun nearly every year. The fixed barrel design, along with impeccable German engineering, make it accurate and easy to shoot. It's a beautiful airgun that combines the passion for the sport with power and accuracy. You simply can't go wrong with an HK97K by Weihrauch.
Air Arms TX 200 MK III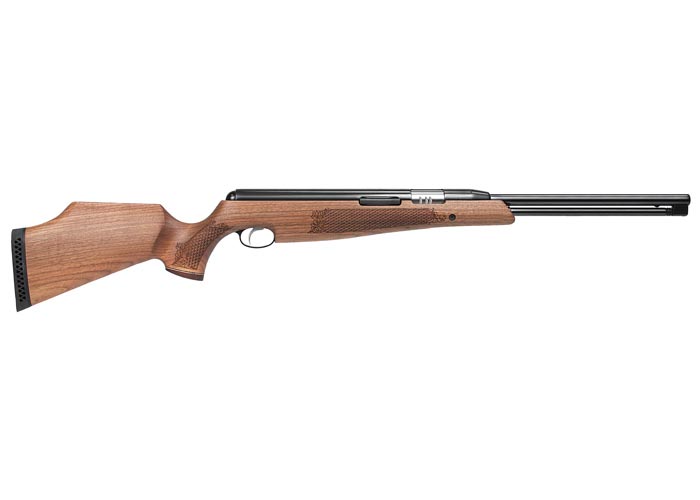 It's hard for new airgunners to look at airguns at the top of our list and try to make sense of their pricing. But you only need to shoot one of these top airguns to know that there's a major difference in the shooting experience and build quality. The Air Arms TX 200 MK III still holds the title as the most winning spring airgun in competitive field target. It's really hard to imagine taking this showpiece quality airgun out into the field, but that's what folks do, and they love it. It's really something else.
Need more info?
We have a lot of airguns on our site and these were just a fraction of some of our most popular. If you are looking for something that's not on our list, we are always happy to help. Simply give us a call or use our helpful chat system, and one of our friendly operators will be pleased to lend a hand.