Gamo has done an overhaul on their repeating breakbarrel and it's better than ever! The redesigned, horizontal magazine orientation, Gamo achieves a rapid-reload break-barrel design without the prominent hump that housed the magazine in the previous version. By employing a system of springs and levers, the mag flips up as the breech is open to load the next pellet, then lays back down in its lower-profile, horizontal resting place until cycled again. Add this revolutionary new reloading system to the Swarm?s already lengthy list of features, and you?ve got an ideal, budget-friendly airgun that ?shoots at velocities at the very top level of breakbarrel abilities,? Gamo contends, reporting .177-caliber muzzle velocities of up to 1300 FPS. Plus, with its Whisper Fusion sound-dampening system keeping the gun?s report to a minimum, the Gamo Swarm Fusion 10X Gen2 is also a backyard-friendly shooter.
Gamo Swarm Fusion 10X Gen2 Features:
10-shot repeater
Break-barrel action
IGT (Inert Gas Technology) gas piston power plant
1,300 FPS (.177), 975 FPS (.22)
Whisper Fusion sound dampening
10X Gen 2 Quick-Shot system
3-9x40 scope
Fiber optic front and rear sights
RRR Recoil Reducing Scope Rail
Patented polymer jacketed steel barrel
11mm dovetail scope rail
Custom Action Trigger (CAT)
Automotive-grade, glass-filled nylon, all-weather stock
SWA (Shock Wave Absorber) recoil pad
Two-stage adjustable trigger
Manual safety
5-year limited warranty
Specs
Manufacturer

Gamo

Caliber

.22

Velocity

975 fps

Condition

New

Ammo Type

Pellets

Action

Break barrel

Barrel Style

Rifled

Fire Mode

Repeater

Gun Weight

5.78

Overall Length

45.70

Barrel Length

20.50

Loudness

2-Low-Medium

Magazine Capacity

10

Mechanism

Gas-piston

Rail

11mm dovetail

Safety

Manual

Front Sights

Fiber Optic

Rear Sights

Fiber Optic

Shots per Fill

0

Trigger Adjustability

Two-stage adjustable

Trigger Action

0

Use

Small game hunting/plinking

Warranty

5-year limited warranty
Reviews
Average Customer Review
4.3
4.5
14 Reviews
5.0
By Buddy
USA
April 28, 2021
Pros
As a kid growing up in the 80's, this is the air rifle I wished for. The magazine works great for me. You do have to pay attention but the tradeoff is well worth it. Cocking takes a little effort but not bad at all. Had a hard time deciding whether to go PCP or give this a try. Glad I did. Very accurate with open sights. Wouldn't hesitate taking small game out to 40 yards. I have the .22
Cons
Not really a con but buy pellets and extra mags if you can get them. Go thru a lot more ammo now that follow up shots are quick.
4.0
By K B
March 4, 2021
Verified Purchase
I learned from a youtube video that you do not have to remove the magazine to load it and I just leave it in the rifle now. I also attempted to wash a tin of Benjamin pellets and they oxidized right away. That made them difficult to load in the magazine. Spread them out on some paper towel, spray with WD40 and roll around in a clean paper towel. Now they load just fine.
Pros
The 10 shot magazine is really nice. You do need to pay attention a little bit. I really like the open sights. That was the driving factor in ordering this rifle over the Gamo Maxxim. Using Gamo rocket pellets - 14.5 g with steel dome/bb tips - I have 6 shots touching each other and 4 more in an inch and half shooting open sights at 25 yards. I am not that good of a shot and this really impresses me! Overall I am very happy with this rifle in the first week that I have had it. I hope it stays as good as it is right now!
Cons
A few issues with the pellet feed from the magazine. But that is 4 or 5 in 200 to 300 shots. I think my paying more attention and maybe sorting some pellets will almost eliminate that entirely. I have had some weird misfeeds and pellets falling out. But that has been when I am not paying attention and probably breaking the barrel too quickly.
5.0
By George
USA
February 3, 2021
I love this airgun. It's looks are awesome. Great trigger and outstanding accuracy. My home range is 40 yards and I am getting a quarter size 10 shot grouping with the. 177-Caliber. I put on a BSA 4x12 airgun scope and wow!
Pros
Great accuracy
Cons
Scope sucks
5.0
By Jose
USA
November 19, 2020
Verified Purchase
Pros
Very good quality, accurate rifle
1.0
By Bill
November 18, 2020
Verified Purchase
Stay away from repeaters I know they're convenient but they do cause problems and the people don't have any problems will Have them sooner or later
Pros
The looks and the accuracy
Cons
The 10 shot repeater I sent 2 guns back already all they do is jam You get 5 good shot the other 5 Usually jam I am still waiting for my 3rd gun to be shipped back to me it's been over a month and a 1/2
5.0
By Harold
October 29, 2020
Verified Purchase
Pros
Great gun with a 3X9 Bug Buster dead on at 70 yards Crosman pointed 14.3 gr 22 cal shoots the best pellets are very hard to find
Cons
none
5.0
By Vu Pham
May 13, 2020
Verified Purchase
Very pleased with fast free shipping. Item arrived in good shape, well handled by Fedex.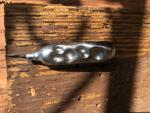 Pros
Thanks to Airgun Depot for super fast shipping even with free standard option. The most accurate and powerful .177 break barrel rifle in my opinion. Nicely built with 10x quick shot magazine make shooting more enjoyable. Out of the box the open sights are dead accurate that I didn't bother to mount the included scope. Cocking effort is just right for me but still produce such heavy knockdown power. My favorite practice target are empty 12 gr co2 cylinders , seeing them get smashed by pellets so satisfying than paper targets. Noise level was only loud the first few shots then quiet down noticeable so I think it does not bother my neighbors much. Excellent .177 caliber nitro piston air rifle from Gamo in my opinion.
Cons
It would be better if Gamo gives buyers the choice to get this air rifle with or without the scope.
4.0
By Keith
USA
April 25, 2020
Verified Purchase
Pros
Nicely built gun. Looks real sharp. It is VERY hard for me to cock. I mean I'm a big guy and it takes ALL the strength I have to get this rifle to cock. Wow, I need two hands. After a few rounds my arm is really tired. I have only shot one set of 10 pellets, but 4 of the shots got jammed in the loader and fell out and would even load into the barrel. The other 6 rounds worked fine. I hope with time it will "break in" more.
5.0
By Joe
USA
March 16, 2020
Verified Purchase
The supplied scope was ditched for a UTG 3-9X40 Bug Buster Front AO. It makes the magic happen at longer ranges from a rest.
Pros
This gun is an exceptional value. The .177 will shoot eraser size groups at 10 yds. Move out to 30 and a dime size hole is the result. Get a few extra mags to preload. Crosman Destroyers and Pointed both shoot to the same zero. About 500 shots so far with no complaints. One shot, one kill.
Cons
The mechanical sound from the piston slamming home is the one thing I was not expecting. The sound of the pellet leaving the muzzle is non-existent using 7 gr. lead and heavier. Cleaning pellets sound like a .22 short.
5.0
By Darrick
March 2, 2020
Pros
This thing out of the box has been great. I have the .22 caliber. It's quiet I find it easy to Cock. The 10 round Magazine is so nice for the gun it makes it way easier I go hunting near my house load the magazine and just go. Makes it way easier.
Cons
The only thing and this isn't a deal breaker but a batter scope would be great. My only other issue and this is once in 50 shots the pellets will not load and it will then be a dry fire.
Q&A
Question?
Login to ask someone who bought this product.
How do I obtain extra magazines for the gamo rifle 22 caliber
asked Donald from USA
check airgundepot.com
Ed from USA
I order one rifle. At that time is was not in stock... now that it id I'm stock, I have not receive any notification that has been shipped...
asked Luis from USA
Will the mag fit Gamo Lethal pellets
asked Gilbert from USA
gamo swarm magnum 10 gen 2,how to refill air from the gamo.please answer
asked Marlon from Philippines
Its a gas piston break barrel rifle, you don't have to refill air.
David from USA
Can you put the Gamo Swarm Magnum 10x Gen 2 Magazine into the Gamo Swarm Fusion 10x Gen2 ?
asked Mike from USA
Yes you can actually. As long as its a Gen2 magazine and the same caliber.
Gregory from USA
Does the Gamo Swarm Fusion 10x Gen 2 have the feature that prevents double load like the Gamo Swarm Magnum 10x Gen 2?
asked Mike from USA
Yes it does, that is actually one of the features that was added to ALL Swarm models that carry the "Gen 2" designation.
David from USA
Will the RRR RAIL fit a reflex sight, like a weaver rail will?
asked Stephen from USA
the Swarm scope rail is 11mm dovetail scope rail. You would need an 11 mm to weaver adapter for most red dots.
Mark from USA
at what distance is this rifle on target
asked william georges
The product owner's manual does not describe how to get around the magazine enclosure to clean the barrel. Do not want to damage this mechanism.
asked Larry Codner
CAN YOU RATE YOUR EXPERIENCE WITH THIS GUN?
asked thomas
I really like this rifle.I hade put about fifteen hundred pellets thru this rifle and it has preformed really well. I have had minimal problems with the magazine and have never had a jam. w however, it is pellet picky and not all gamos will shoot the same pellet well, but with the right pellet it is an accurate rifle. fairly light to carry and easy to cock. over all, I give this rifle a five rating.
Ed from USA
It looks like you have to remove the scope to shoot with fiber optic sights is that correct? If you remove scope after it's been dialed in do you need to do that again or does scope go back on in exactly the same position? Thanks
asked Michael
Hi. Can the rifle be used without the scope? Just aiming with the front and rear sight
asked Mileidys
How come nobody talks about the mach.1 any more ?
asked Mach a raynah
I am a little leery of the mechanism that flips the cylinder and loads the pellet. Has anyone had any problem with it being out of sync, damaging the skirt of the pellets or other issues?
asked Bob Cowgill
I am a novice at this, will I need to also carry a large airtank to replenish or does it operate on little CO2 cannisters? I just want to know what the cost is after I buy the rifle.
asked John M Pliska