In the world of firearms, most people never get the opportunity to experience shooting full-auto. Fully automatic firearms are heavily restricted and very expensive.  So what are your options?  Fortunately, several full auto BB guns on the market do an excellent job of delivering the full-auto fun experience.
In this article, we'll take a look at some of our favorites. 
Best Full Auto Pistol
Fully automatic rifles are one thing, but fully automatic pistols are in a class by themselves.  The Beretta 92A1 is an excellent example.  It is a select-fire CO2 BB pistol with a very similar weight and feel to the real thing.  It has all-metal construction and snappy blowback, adding to the realism.  The "more fun" switch is located on the right side of the pistol.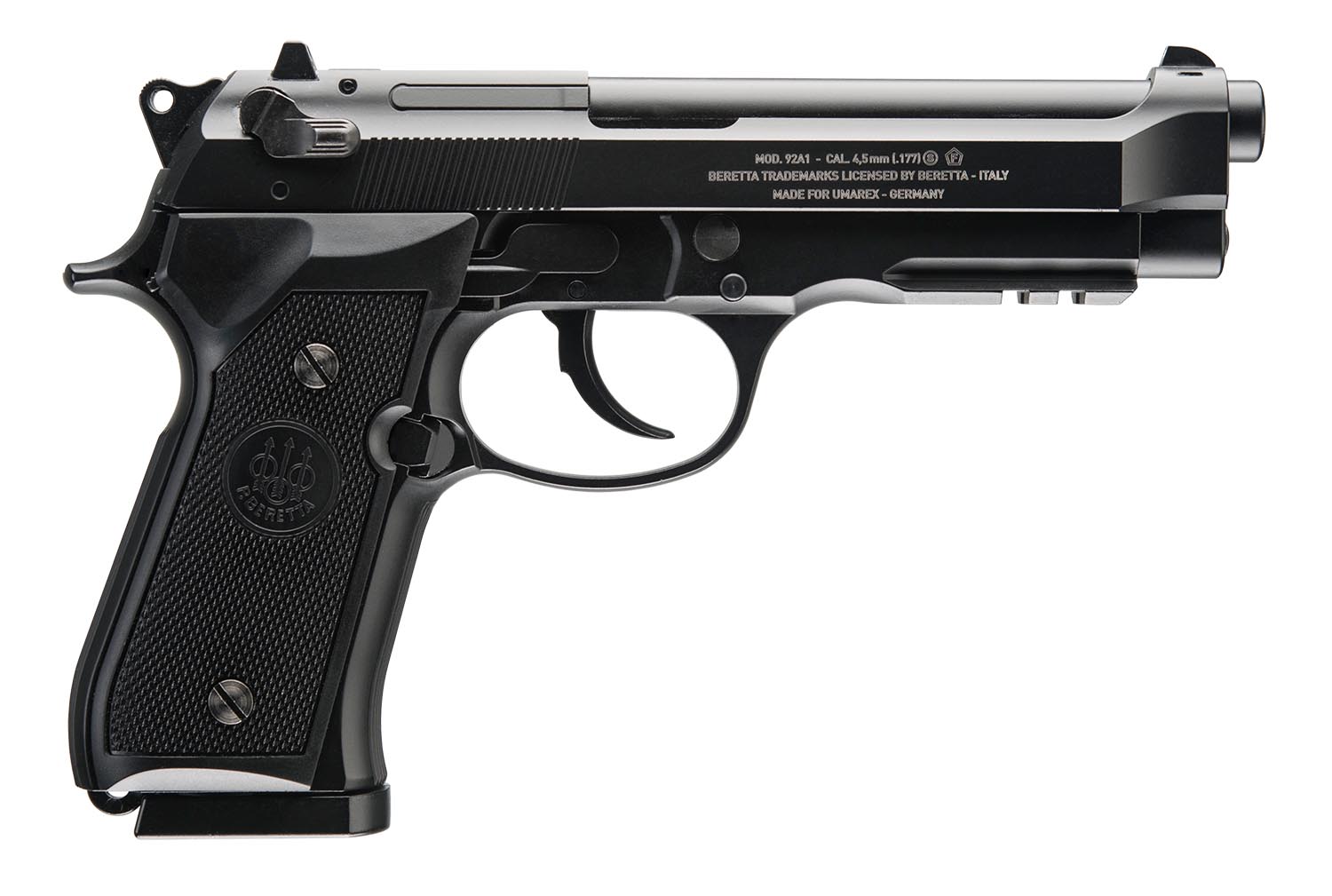 It incorporates an 18 round, drop-free BB magazine that doubles as the CO2 reservoir. Having additional mags is a must. This allows you to swap mags to keep right on shooting while the CO2 cartridge in your primary mag recovers and warms back up. It has front and rear fixed sights for single fire accuracy.
Best Full Auto Replica
The Umarex Legends line of airguns takes iconic firearms and replicates them as functional and fun BB and pellet guns.  One of our favorite fully automatic BB guns is the Umarex Legends MP40 BB submachine gun.  It sports a similar weight and feel to the real MP40 and spits up to 52 BBs in full-auto fury from its 52 round magazine.  To keep up with the barrage of steel it's sending; it uses not one but two 12 gram CO2 cartridges.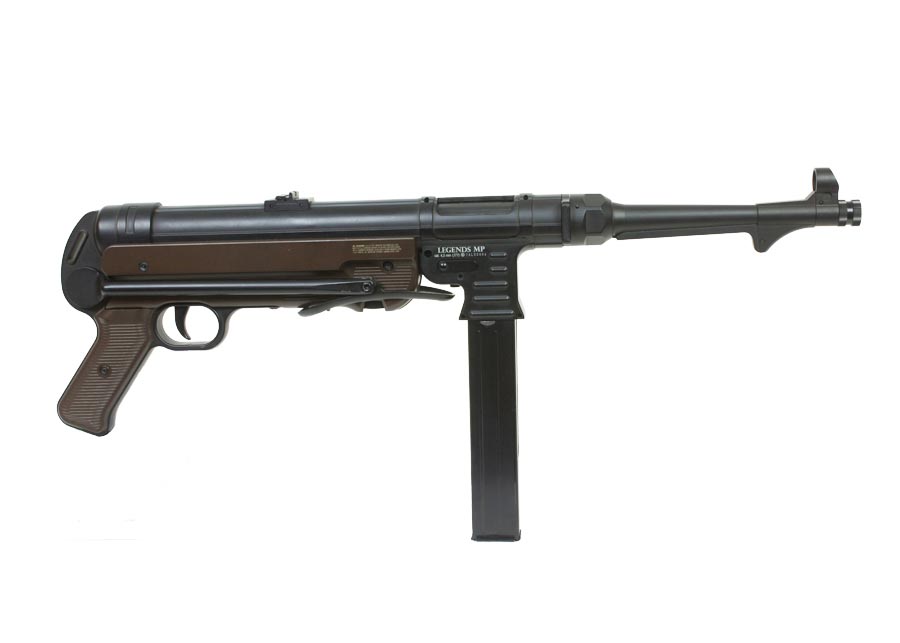 The MP40 is a full metal replica with folding stock, fixed front sight, and adjustable rear sight. Umarex has done a great job capturing the essence of the original MP40. The Legends version continues to be a fan favorite amongst our Airgun Depot Customers.
Best Full Auto AR Style
There are many AR15-styled airguns on the market. Crosman released the DPMS SBR a little while back, and it has quickly risen to be one of our best-selling fully automatic airguns with a ton of 5-star reviews.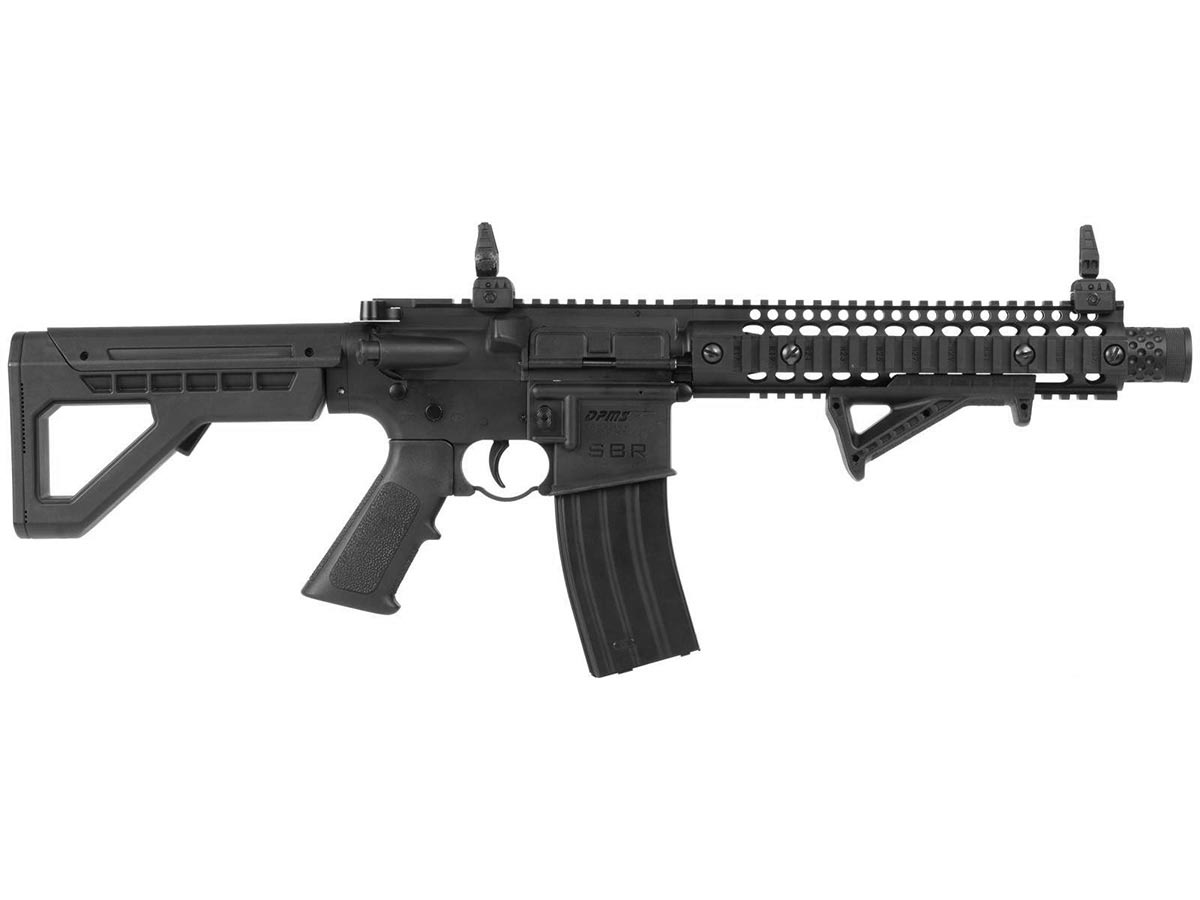 The Crosman DPMS SBR is a short-barreled AR15 variant with an adjustable stock and tactical front handgrip. It has a quad rail forearm for accessories and flip-up iron sights. It uses a 30 round magazine that houses two 12 gram CO2 cartridges and sends BBs at velocities up to 430 FPS. 
For those who want a more deliberate shooting experience, the Crosman DPMS SBR also operates in semi-automatic mode. Shooters get the best of both worlds in this great airgun from Crosman.
Best Full Auto AK Style
We are back to Crosman again, and for good reason. They've got an excellent fully automatic mechanical system, and it works across many designs. Shifting focus from the AR platform, Crosman released the AK1 based on an AK platform.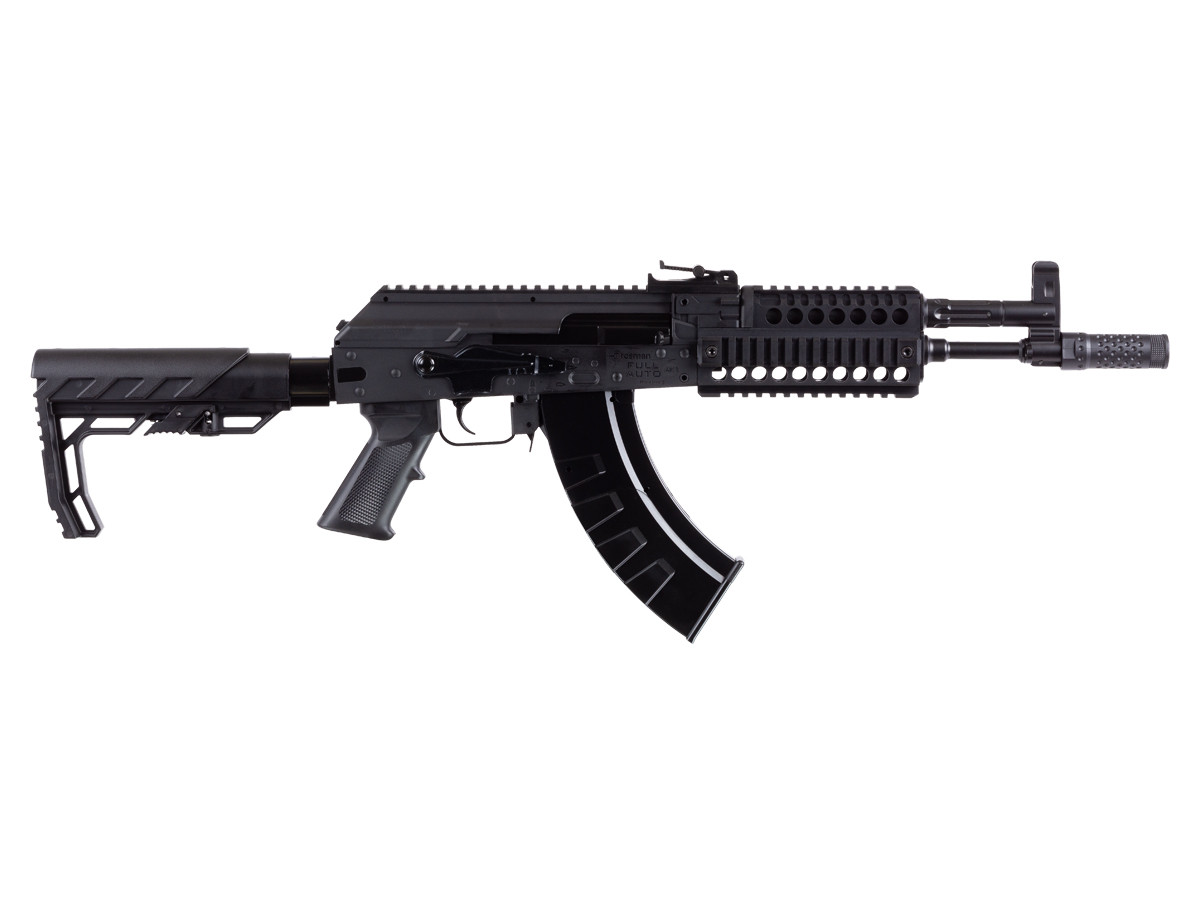 The Crosman AK1 uses full metal internals and is simply a beast of an airgun.  The rate of fire is listed at 1400 rounds per minute which are fed from its 28 round drop-free magazine.  Like many of our other models we've already discussed, it uses two 12-gram CO2 cartridges.  It has a fixed front sight and removable fully adjustable rear sight.
Besides the scope rail, there are multiple rails on the foregrip, which allow for stacking accessories like lights and lasers, should you desire.  Lastly, if you really want to customize your AK1, you can use AK compatible grips and stocks.  
Best Full Auto A4 Pistol
It seems that we've leaned heavily on Crosman products for this article, and we have.  They've come out of the gate with a bunch of great fully automatic CO2 offerings lately, and we'll wrap up this article on fully automatic BB guns with their latest.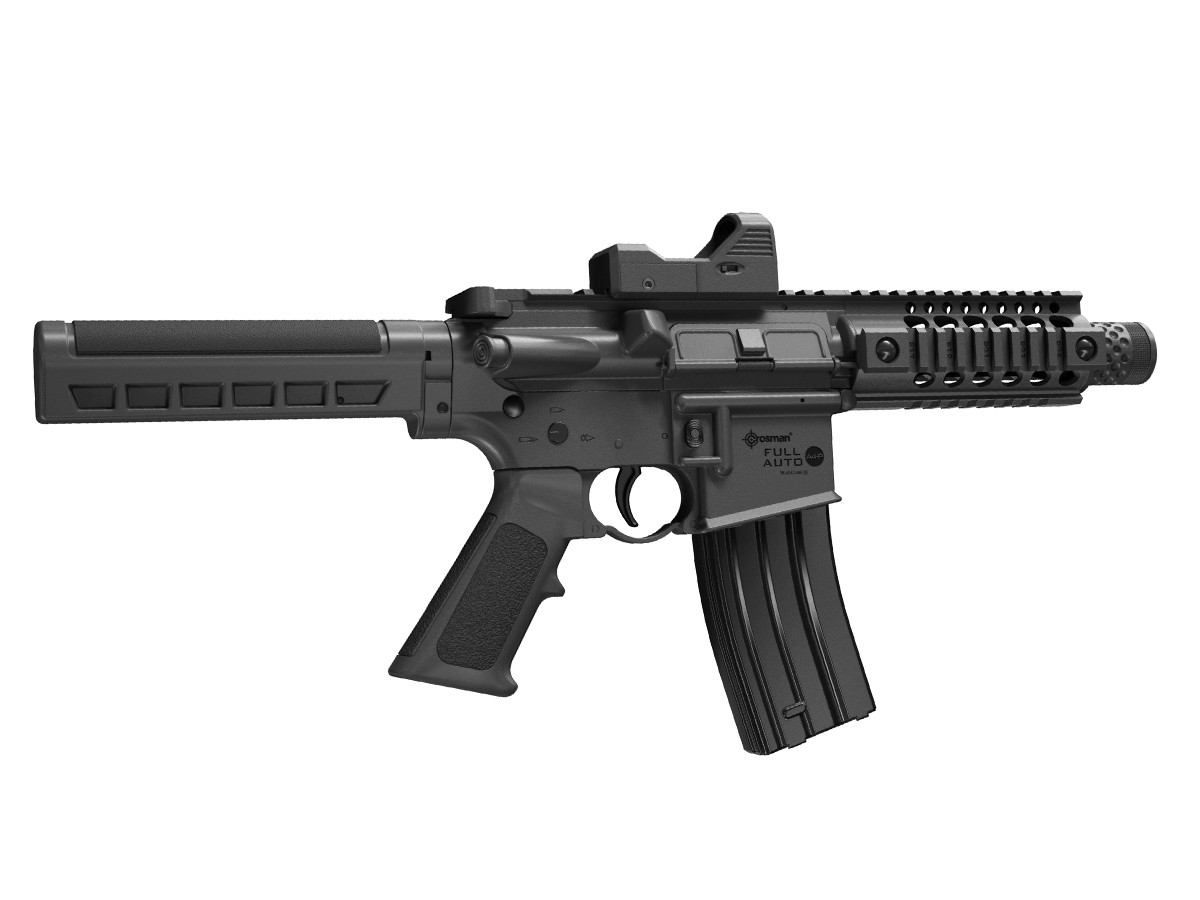 The Crosman A4-P is a fully automatic AR Pistol variant.  It uses Crosman's reliable fully automatic bb system found in their other airguns.   With a velocity of up to 400 FPS, the A4-P is no slouch.  It uses a drop-free 25 round magazine that doubles at the CO2 storage, AR compatible grips, has quad rails on the foregrip for accessories, and comes in with an overall length of only 21.2 inches. 
Get out there!
We hope this article has put fully automatic BB gun products back on your radar.  Don't forget the CO2 and BBs to feed these beasts. If you have questions about what may be the best package for your backyard shooting fun, just give us a call, and we'll be happy to help.