Why is .22 caliber the most common size?  It's because it can do so many things exceptionally well.  While there are other great calibers, the .22 remains the most popular.  It works well for hunting and target shooting, and the ammo is more affordable than larger calibers like .25 and up.  The sheer number of different types of .22 cal pellets is another good reason for its popularity.
Shooting with .22 Caliber
One of the reasons that the .22 cal rifle is so popular is its ability to plink in the backyard as well as take medium game at long range in the field.  Manufacturers like Seneca know this well, and it's why the Seneca Eagle Claw is such a great rifle.  With an integrated power wheel, shooters can shoot at 10 meters in their basement with extreme accuracy on low power settings.  And then, with the roll of the wheel, move to the range and drive tacks at 50 and 75 yards.  All with the same caliber. 
As a target caliber, it delivers higher velocity, depending on the rifle, even with heavier pellets.  Higher velocities reduce the flight time and also flatten out the trajectory.  You can do this with .177 too, but not with the same effectiveness as with a .22. This is because .22 projectiles are much heavier, giving them better ballistics over greater distances. 
As a hunting caliber, the .22 has the same advantages.  Heavier pellets retain their energy longer, buck the elements better, and provide greater energy on impact.  In addition, there are many hunting pellets and slugs that utilize various hollow point cavities, polymer or metal ballistic tips that further enhance their effectiveness on small and medium game.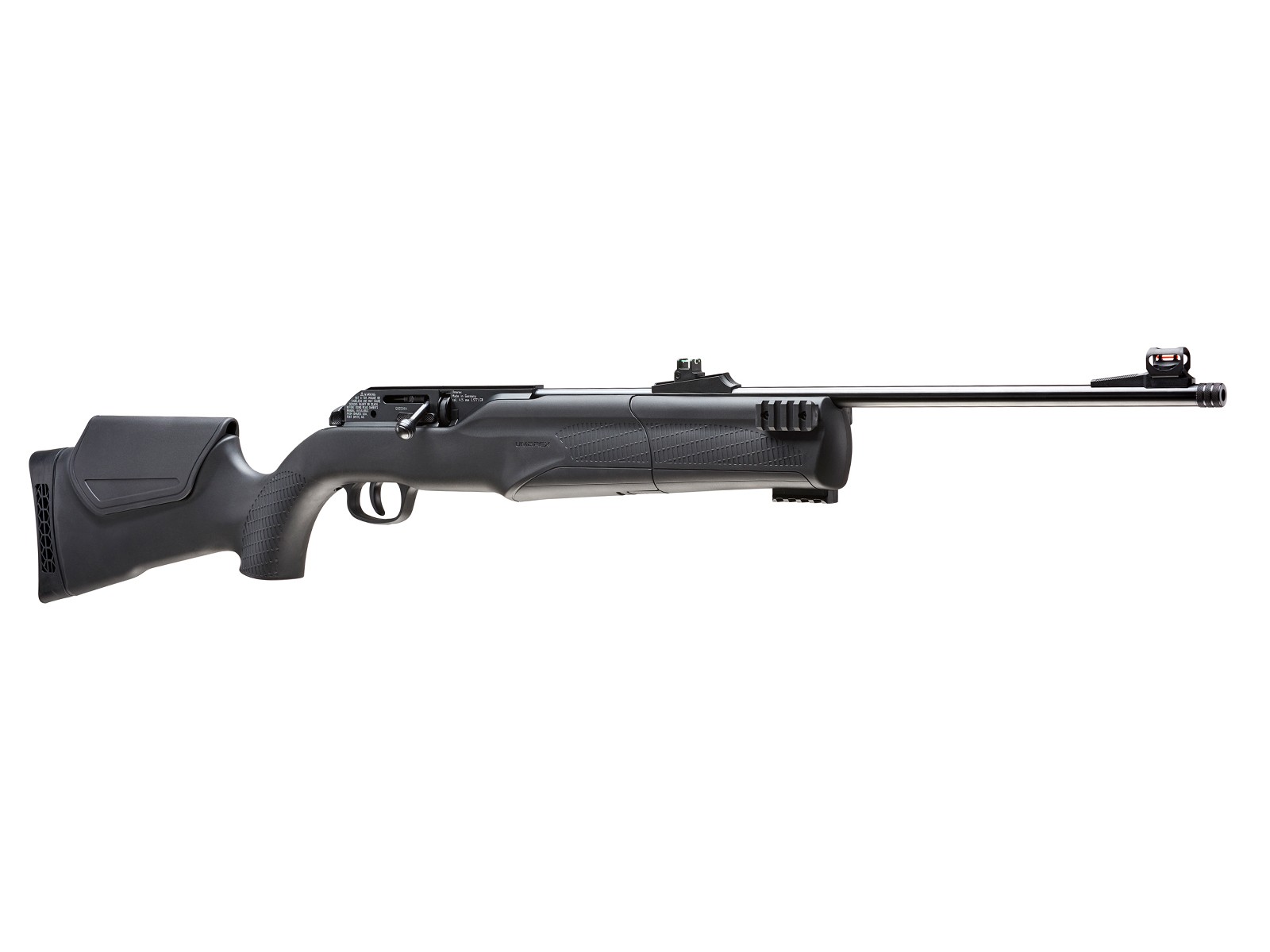 .22 Cal vs Others
Unlike the bigger, heavier calibers like .25, .30, and larger, .22 cal pellets can still be effective across all the mainstream powerplants.  You'll find multi-pump pneumatics like the Benjamin Variable-Pump and Crosman 1322, co2 rifles like the Umarex 850 M2 gas ram, and springers like the Gamo Swarm Magnum and Air Arms TX200, and of course, PCP air rifles.  This is another reason they are so popular.
Suppose you're a hobbyist who likes to shoot many different types of rifles but doesn't want to create collections of different pellets for various calibers. In that case, it makes sense to center your collection around the most popular caliber.  By focusing on one caliber, you'll maximize your pellet investment and be able to shoot all your guns regardless of the venue or application. In addition, there are probably well over 100 different pellet variations, so this can be a very efficient way to build your collection.
Perfect for All Interests
Taking away certain competitive shooting disciplines and big game hunting, there will certainly be a good .22 caliber rifle choice for your needs.  Airguns like the FX line can deliver 1″ groups at 100 yards, pushing .22 caliber ammo.   And rifles like the .22 cal CO2-powered Umarex 850 M2, bring backyard plinking and pesting up to a whole new level.
Do you like to shoot pistols?  Then, take a look at the Ataman AP16 multi-shot PCP pistol, which produces over 20 foot-pounds in one of the cleanest and most compact form factors available.  The point is, if you like to shoot airguns, there's a .22 cal that will match your shooting needs. 
Have more questions?  Give us a call, and we'll help you find the perfect .22 caliber rifle for your shooting needs.