If you are new to airguns, you are most likely looking at spring piston airguns, probably around the $100 to $200 price point. So when we tell you that if you genuinely like shooting, you may want to look at something closer to $500 to $800, you probably think we are nuts!
You Get What You Pay For
Forgive me if I speak in the first person here for a moment. When I first started shooting, I was one of those that swore they'd never spend "that" much on an airgun. My limit was $200. Well, I started shooting back in 2005, and I can tell you that my rule has been blown out of the water many times over. It's not just a cliché. When it comes to spring air guns, more so than any other type of airgun, you really do get what you pay for. Materials matter. Machining tolerances matter. And generational knowledge of the sport and creating airguns for the sport just matters.
The RWS 350 Magnum (now the Diana RWS 350 Magnum) was my holy grail for an airgun when I started. It was $500+/- and there was no way I was going to pay that for an "airgun." So I tried guns like the Benjamin Trail NP, the Walther Talon Magnum (now called the Hatsan 125 Sniper), and the Xisico 350 clone the B28M. In the end, when I finally got my hands on a real RWS 350, there was no comparison. Then I added up all the money I had spent trying NOT to buy the real 350, and I could have bought the RWS 350 twice over.
I've seen folks do this over and over with PCP airguns as well. There's simply no substitute for quality, and when it comes to quality spring airguns, Europe has everyone else beat.
Diana Springer Rifles

The market has changed quite a bit over the years. Brands that used to be guaranteed made in Germany, may or may not be. So make sure that you check the country of origin before making the assumption. Diana airguns are generally made in Germany and are exceptionally well built. Some of the top Diana guns are the Diana 34, Diana 48, Diana RWS 350, and my new favorite, the Diana RWS 460. You simply can't go wrong with any of these airguns. They represent some of the hardest-hitting, best-built springers made.
Beeman / Weihrauch Springer Rifles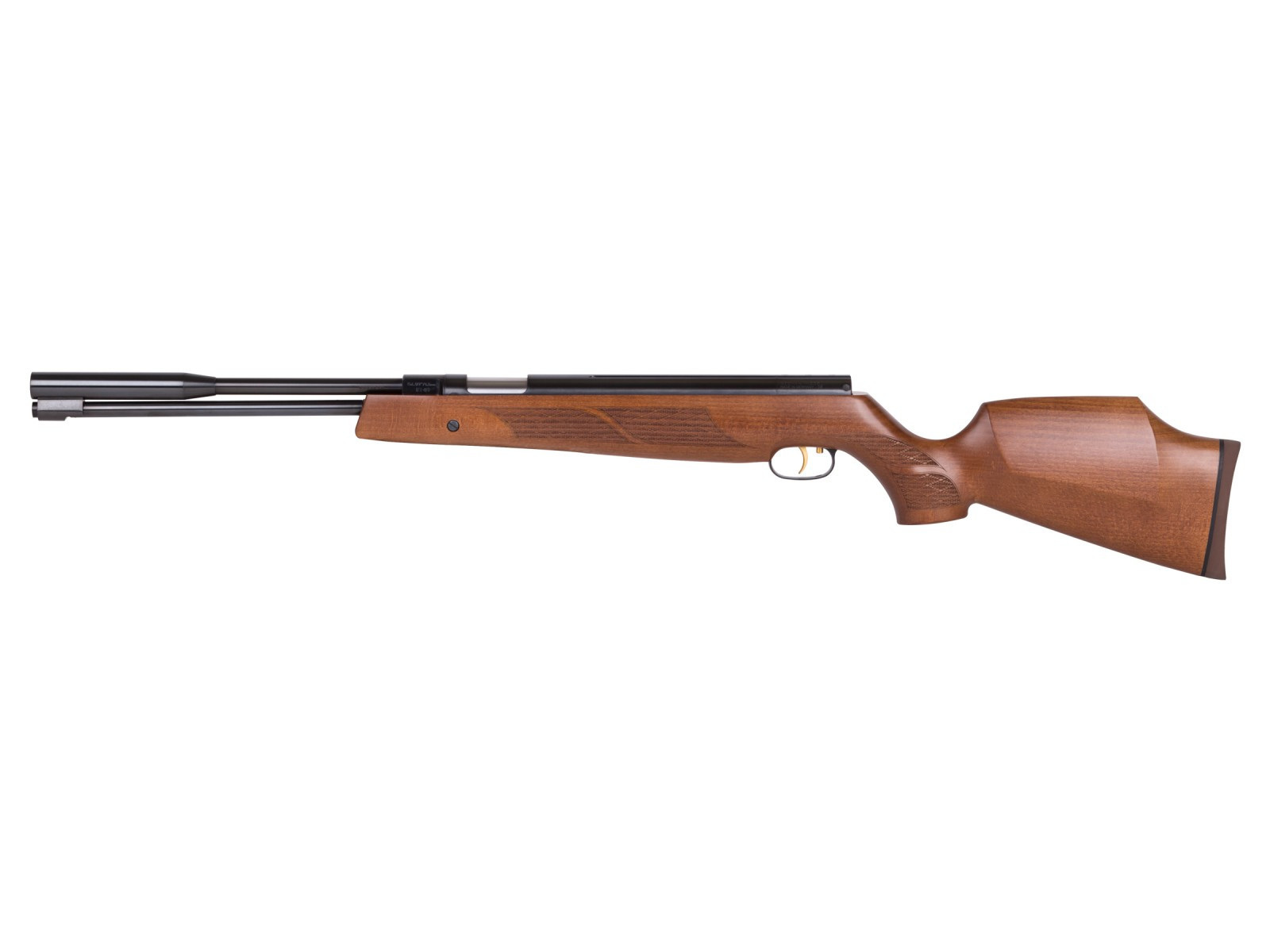 Beeman used to be an airgun brand that was all about top quality. Unfortunately, that's not the case anymore. Most Beeman branded airguns are lower-end products imported from China. But, there are still some Beeman Airguns that are licensed from Weihrauch, and they are simply exceptional. Under the Beeman name, you'll find the Beeman R7 and Beeman R9. The R7 is a great youth airgun. The R9 is really in the "work of art" airgun category. From the Rekord trigger to the over-engineered mechanics, the R9 is a joy to shoot and crazy accurate.
Under the Weihrauch badge, you have models like the HW97. The HW97 is arguably one of the most accurate spring airguns in production, second only to the Air Arms TX200, although many would vehemently argue that point.
What Makes These So Special?
Whether you are looking at Diana, Weihrauch, or the European Beeman, they all have one thing in common, quality. These guns are built for the love of the sport, not to hit a price point to be able to sit on a shelf at a big box store. They are like your side-by-side trap guns and other fine firearms. They are not meant to be "budget" minded, but rather performance-minded. High performance in how they feel to shoot, how easy it is to see repeatable accuracy, and their overall build quality, they are just better, and that comes at a higher cost.
Is that cost worth it for you? I guess that's for you to decide, but I can tell you from personal experience, that if you like shooting and you have the budget to buy right the first time, you'll be much happier in the long run.
Are There More Options?
While looking at the Diana, Beeman, and Weihrauch lines, take a gander at the Air Arms TX200 and Air Arms Pro Sport. They'll knock your socks off. We may need to cover those in another article as they are truly something else. Do you have more questions about higher-end spring airguns? We are here to help.