Are you still stuck at home and wanting to get in some trigger time? Or do you just like to have the option of getting in some decent target practice without having to go to the range?  Then this article is perfect for you.  We are going to look at 3 top affordable backyard plinkers that our experts recommend.
While there are many backyard plinking pastimes, we will focus on just three for this article. We'll also give you our top pick for each so you can plan for your next backyard shooting session.
The first category is the target pistol category. Next, we'll look at something that can satisfy the tactical itch you may have. And lastly, we'll look at something for the precision basement or backyard shooter.
Best Target Pistol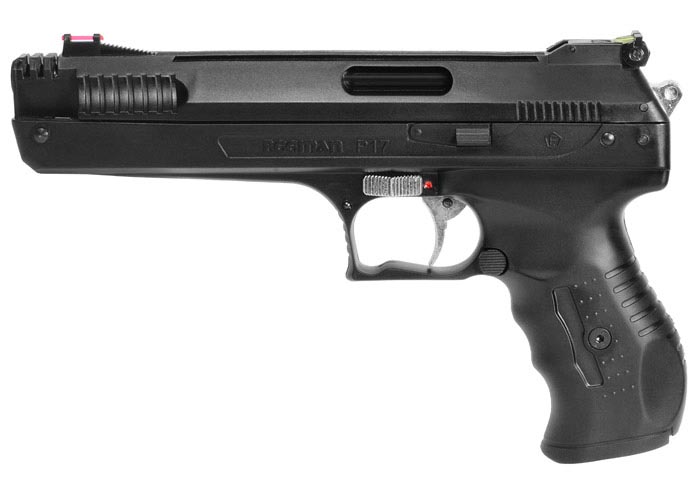 Shooting a pistol, in real life, is certainly not at all like the movies. It takes a tremendous amount of time and money to get really good with a handgun. Many pistols can help you with your sight picture, draw, trigger control, consistency; you get the point. But there's one pistol that is constantly overlooked. The Beeman P17 is very affordable and delivers one of the best shooting experiences you can have at almost any price.
The Beeman P17 is a single-stroke pneumatic with great open sights, good weight and balance, and an exceptional trigger. In fact, the trigger is nearly "match grade". It comes in .177, and you only need pellets and elbow grease to shoot for hours on end. This great little pistol can help you with 10-meter training, general handgun proficiency, target acquisition, and trigger control. For just around $50 and the price of pellets, you'll be getting in some of the most affordable shooting, period.
Best Full Auto Plinker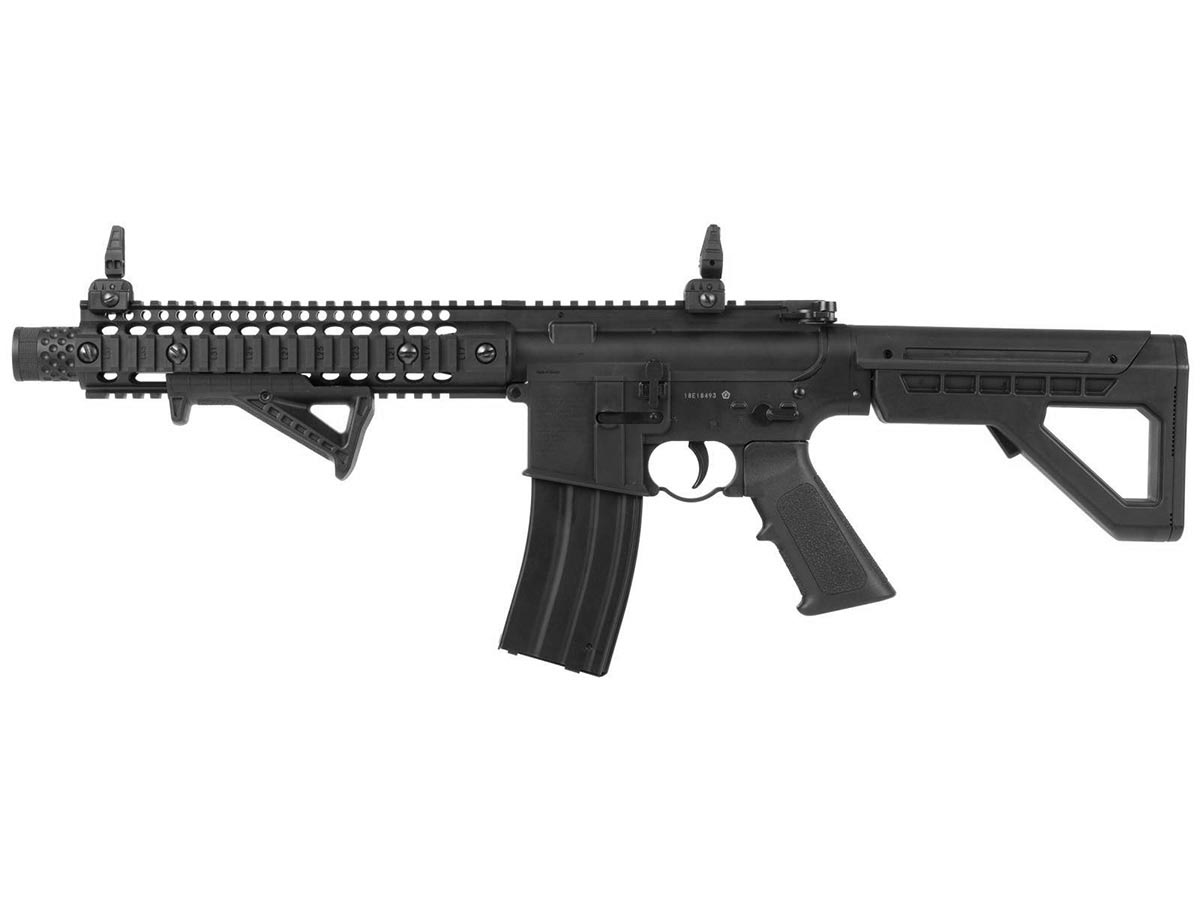 There are many options for tactical simulation and plinking in the backyard. This category will be dominated by CO2 guns from Umarex and Crosman. Both companies have several popular models, but the Crosman DPMS is perhaps one of our favorites. It's not super expensive and you will need to stock up on CO2 and BBs, but it will be so worth it. The Crosman DPMS is a select-fire BB rifle that can shoot in both semi-auto and full-auto modes. Pair it with some Air Venturi Dust Devil BBs and their Steel Diamond Targets, and you can set up your own tactical training course right out your back door. It really is a ton of fun.
Best Precision Air Rifle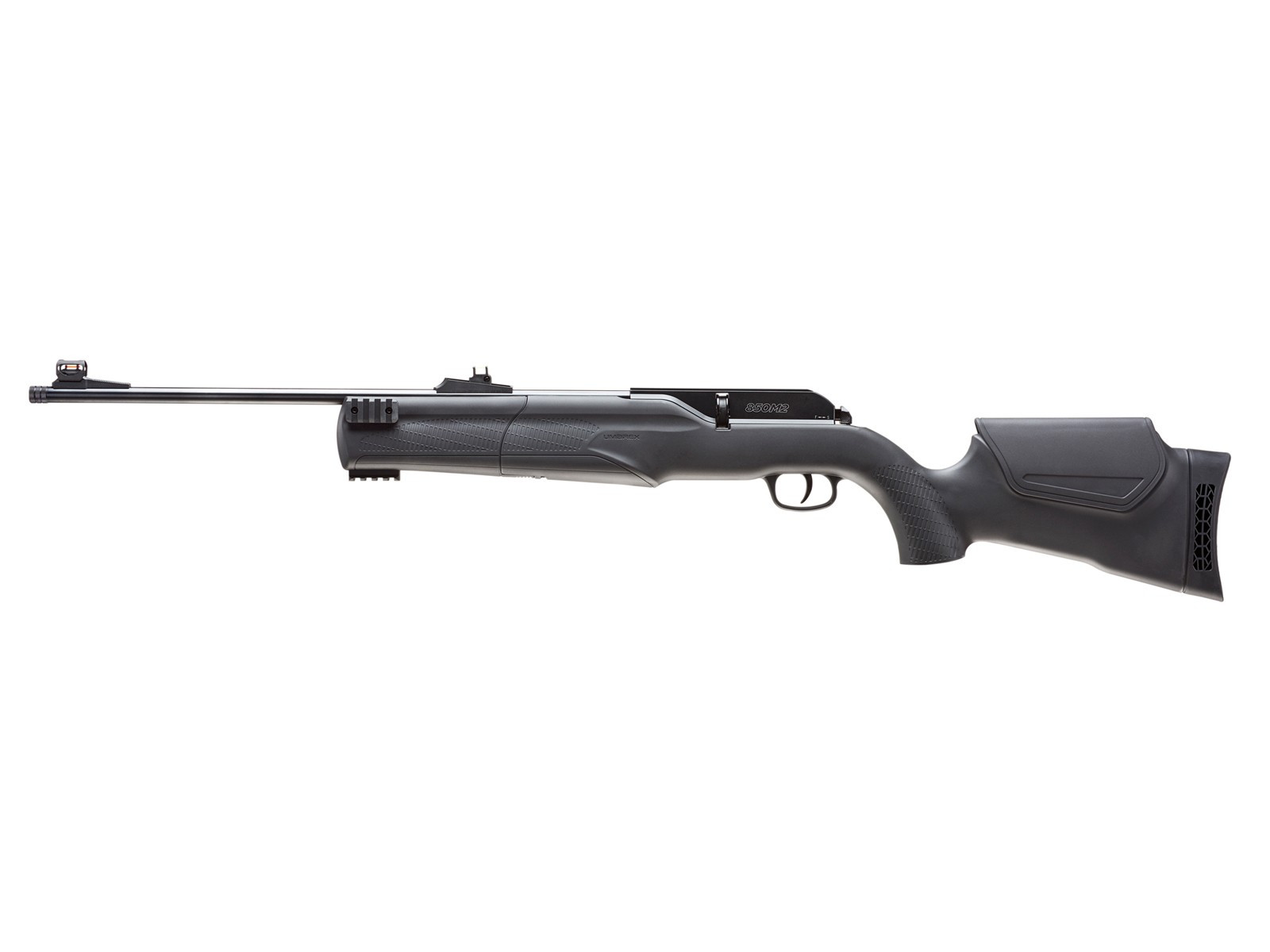 If you are going to keep things on a tighter budget, still want to shoot like a firearm, but without the cost of ammo, range time, or travel, then the Umarex 850 M2 in either .177 or .22 is going to be your best bet. This is another step up in the price chart, but it comes with a lot of exceptional features.
This CO2 rifle is made in Germany.  That alone begins to justify the additional cost.  It fires from an eight-shot rotary magazine which is operated by a smooth side bolt.  The trigger is very good as well.  It is a CO2 rifle, so you'll need to watch your ambient temps, but with that in mind, you'll be good to go. The 850, while not a powerhouse by PCP standards, certainly pushes the power for a CO2 rifle.  Small game hunting and pesting in the backyard (provided it's legal to do so) is certainly an option.  It comes with very nice open sights and an 11mm rail, should you want to mount an optic. It's another great airgun that doesn't get the recognition it deserves.  On a final note, the new M2 version of the 850 has a threaded barrel for accessories.  It can be made so quiet; you'll question if the gun's even working.  It's awesome. 
Looking for more backyard plinking options?
We have a ton of perfect plinkers on our site. If you need help finding just the right product to scratch your trigger time itch, just give us a call and we'll be happy to point you in the right direction.