One of the most destructive backyard critters are those cute little squirrels. While they are "cute," they cause millions of dollars of property damage every year. They continue to be one of the driving forces behind airgun sales for this very reason. So what are some of our top picks for hunting squirrels and keeping these cute little pests under control? Let's find out.
Know Your Adversary
If you are looking to take out squirrels, then you are essentially hunting. So you'll want to make sure that you pick the right caliber and energy output for the job.
A .22 caliber pellet gun with at least eight foot-pounds of energy is a reasonable starting point for squirrels, providing that you are shooting inside 10 to 15 yards.
If you are going to shoot 20+ yards, then you want an airgun pushing at least twelve to fifteen foot-pounds. If you need to stretch things out, say to 50+ yards, look for an airgun pushing 30+ foot-pounds.
Having more energy at the muzzle will help with accuracy and energy at range.
Best CO2 Pellet Gun for Hunting Small Game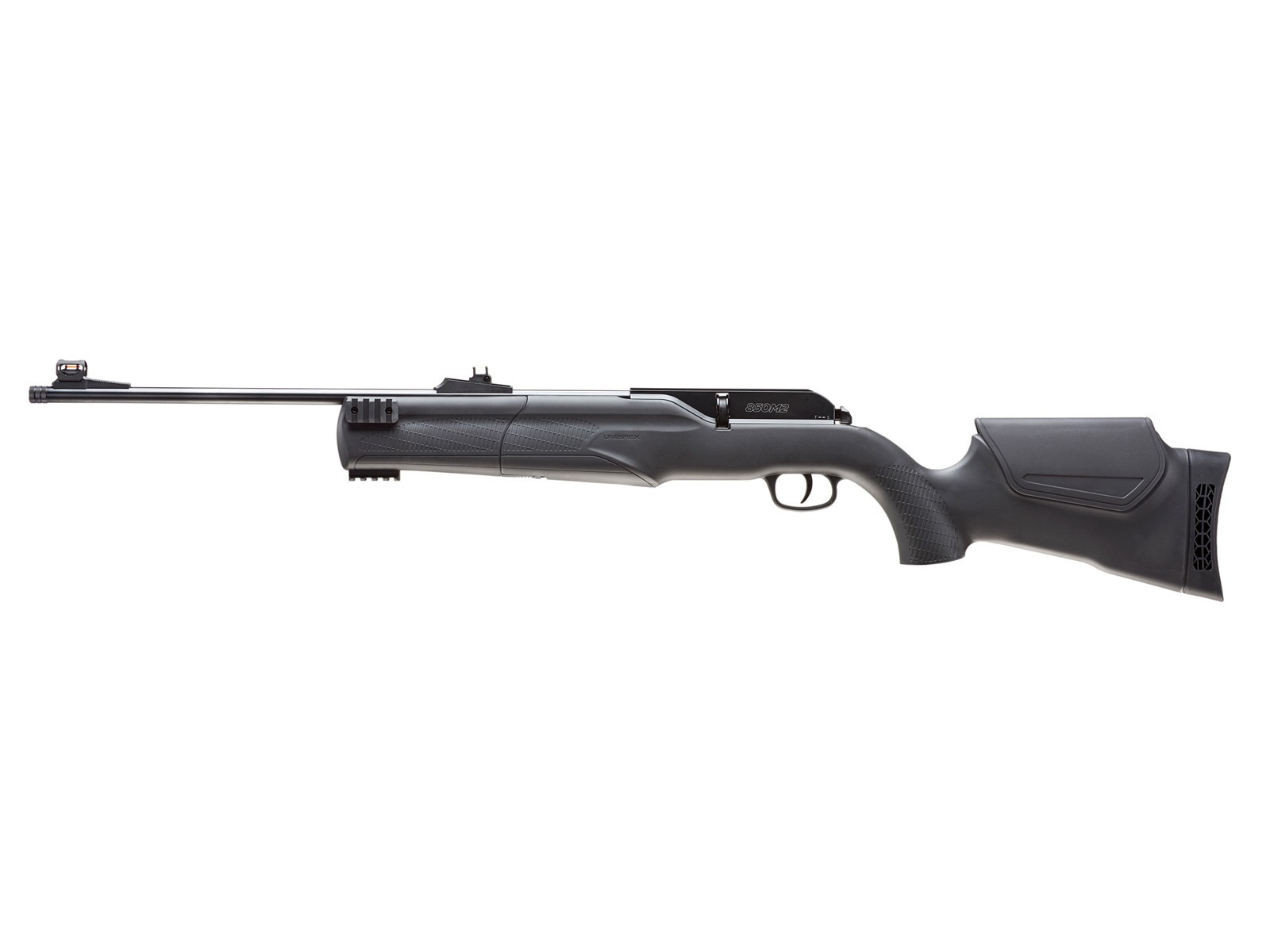 At close range (within 15 ards), you'll have a lot of options. To keep costs down, consider a high-powered CO2 rifle like the Umarex 850 M2. It's a multi-shot .22 caliber CO2 rifle that tops out at 9 to 10 foot-pounds. It's very accurate, fun to shoot, and highly effective in taking out pests. Because it's powered by CO2 and has an eight-shot magazine, you'll have several pellets "on tap" for quick follow-up shots. This type of airgun is ideal for taking out squirrels at close range.
Another CO2 option, and one that's even more affordable, is the Beeman QB line of CO2 guns. They have single-shot and multi-shot options starting at under $100.
Best Pump Pellet Gun for Squirrel Hunting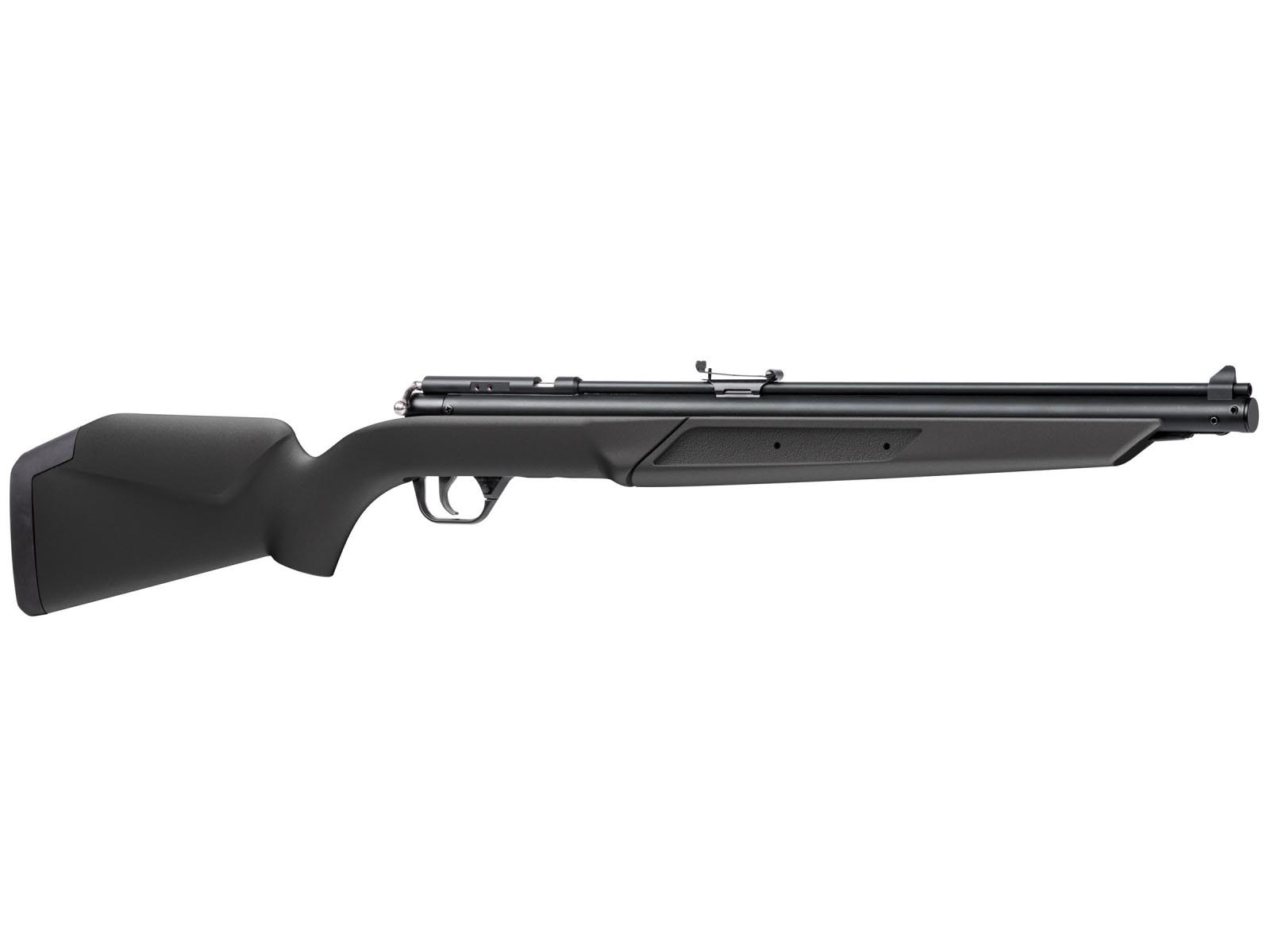 One step up in the power chain from CO2 would be the Benjamin Variable Pump, a multi-pump rifle. Based on the iconic Benjamin Sheridan, this airgun brings a lot to the table. You can vary the power based on the number of pumps, and it delivers great accuracy with very little effort.
While there are many multi-pump airguns on the market, many are .177 bb guns and don't deliver the kind of accuracy and power you need. This is what makes the Benjamin Variable is unique.
Best Spring/Gas Ram for Hunting Squirrels
The most popular airgun for taking out squirrels has to be a .22 caliber spring or gas-ram break barrel or underlever. This type of airgun is very affordable, is powered by a built-in spring or gas ram (so there's no CO2 or HPA needed to power the gun), and generates a lot of power. Hunting breakbarrels range in energy from about 12 foot-pounds to over 30 foot-pounds.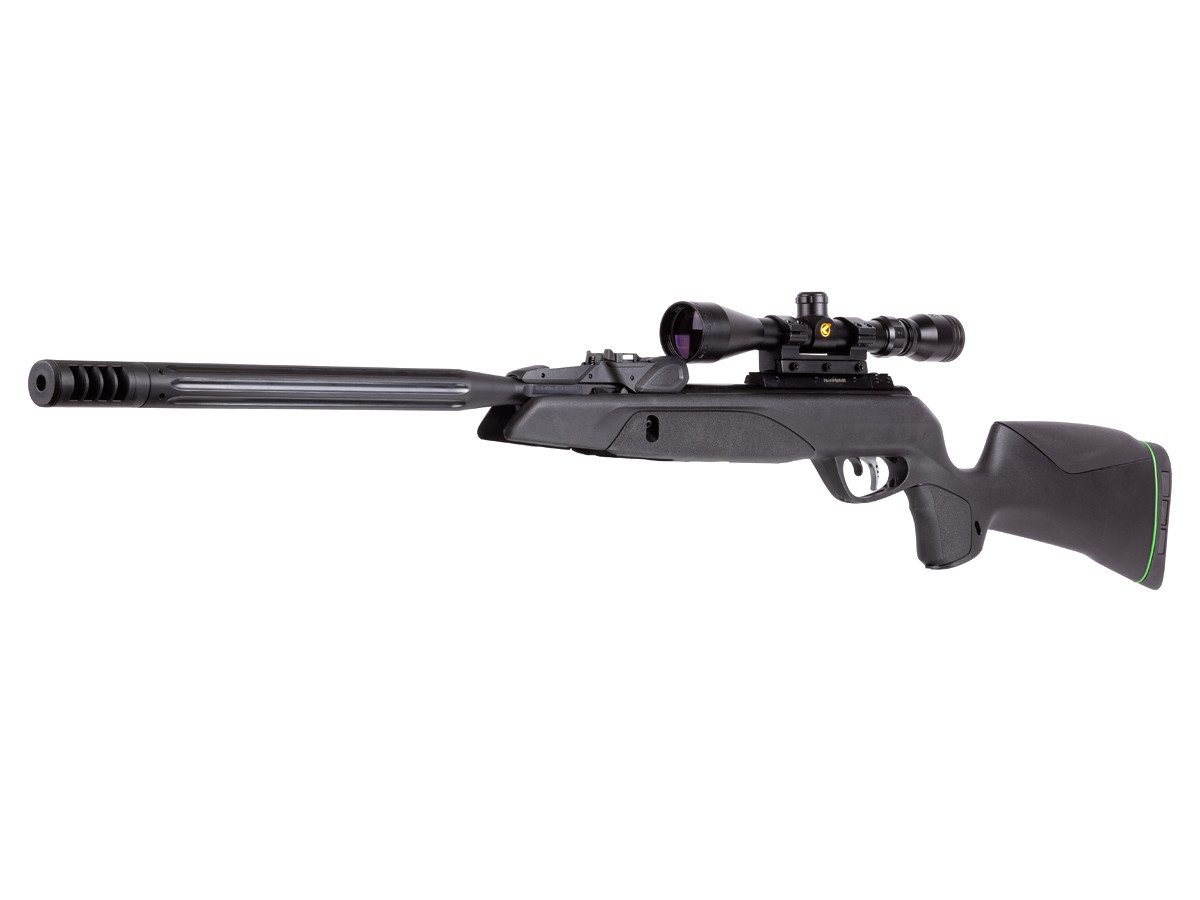 Picking the right breakbarrel can be daunting. You want to find one with a cocking force you can manage, features such as iron sights or bundled optic that fits your application, and, most recently, multi-shot or single shot. A great option that sits in the middle of the power curve is the Gamo Swarm Maxxim. It's easy to cock but yet delivers 15+ foot-pounds with great accuracy. The Swarm system is an autoloading ten-shot magazine that loads the pellets as you cock the barrel. You get the benefit of a high-powered multi-shot airgun without the need to buy a PCP.
There are many excellent single-shot options, so be sure to do your research and leverage reviews and owner feedback to help.
Best PCP Pellet Guns for Small Game Hunting
For maximum range and power, you'll need to look at a PCP airgun. PCP airguns deliver a very high-powered, multi-shot airgun package. Some are extremely accurate, even out to 100+ yards, and are very easy (as compared to breakbarrel airguns) to shoot. Prices range from under $200 to well over $2000. And you're not done yet. You need a way to fill them as PCP airguns store high-pressure air onboard. You can use a hand pump, prefilled large tank, or personal compressor. These options have gotten more affordable over the past few years, specifically the personal compressors.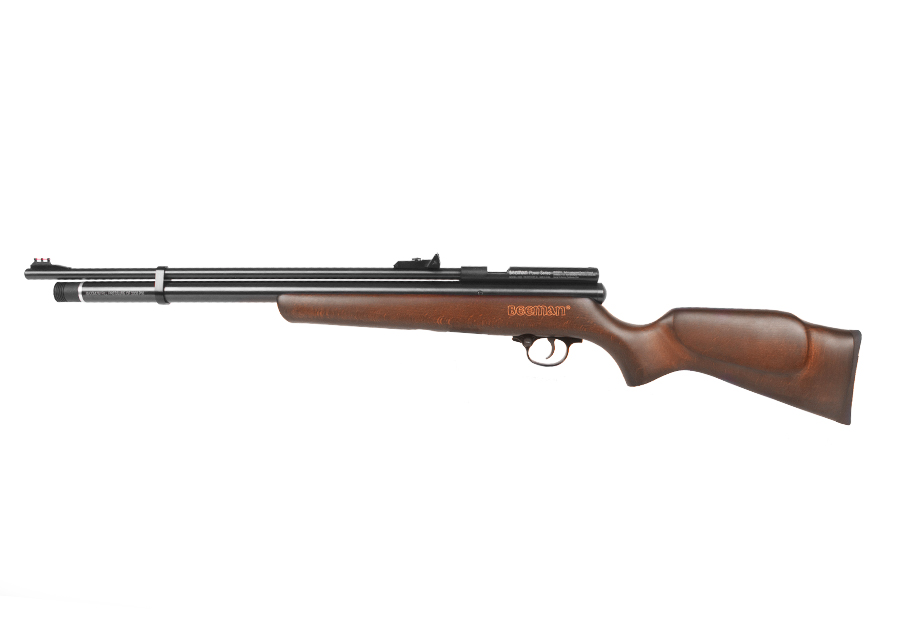 Some great options for the pure utility of dispatching squirrels would be the Beeman QB Chief series of PCPs. They are very affordable but highly effective. For a better shooting experience and build quality, the Benjamin Marauder and the new PCPs in Benjamin's lineup like the Akela and Cayden are excellent choices.
Other high-end brands like Air Arms, Ataman, Walther, FX, etc., all have exceptional small bore airguns that will not only dispatch those pests, but they will also provide you some great trigger time on the bench.
Final Thoughts
Now you know some of the options on the market for taking out the pests that can cause so much damage.  From backyard pesting to protecting your garden, to small game hunting out in the woods, we have the right airgun to get it done and get it done right.  Have questions? Just give us a call, and we'll be happy to help.