Looking to add one of the best BB guns to your collection or maybe for that up and coming shooter in the family? This article is going to get you heading in the right direction with our list of the Top 10 BB Guns.
BB guns are a great starting point for new shooters. They are extremely affordable, fun to shoot and deliver a ton of great options all around. Moreover, they come in several different power plant configurations such as multi-pump pneumatic, spring-powered, and CO2 powered, as well as single-shot, muti-shot, semi-automatic and even full automatic. So let's pick a few options from each category and get you started having some fun with your next BB gun.
Best Pump Pneumatic BB Guns
Pump pneumatic BB guns are often super affordable and a lot of fun to shoot. Multi-pump pneumatics can produce the most velocity over the other options on the market because you can vary the power output based on the number of pumps you choose to use. One of the most famous BB rifles is the Crosman 2100. Shooters can vary the power by shooting with as little as 3 pumps all the way up to 10 pumps. At full power, this iconic BB rifle sends steel BBs downrange at up to 750 FPS! That's screaming fast for a BB gun. It's lightweight, comes with standard open sights, and is perfect for new shooters.

Another great option in a multi-pump is Daisy 880. There are many variants on the market, but they all have one thing in common, FUN! Like the Crosman 2100, the Daisy 880 can shoot with as little as 3 pumps and as many as 10. At full power, it too pushes BBs at up to 750 FPS.
Best CO2 Powered BB Guns
This category is LOADED with great options. It would be easier for me to give you the top 50 products than to just pick a couple to talk about, but I'm going to give it a try. The Colt Single Action Army pistol is beyond iconic. It's the pistol that completely leveled the playing field in the wild west, and its old school look and feel has resonated with thousands and thousands of modern airgunners. With a highly realistic loading system using actual "shells" and an awesome feeling single action firing system, the Colt Single Action Army pistol turned this writer into a major fan of the old classics.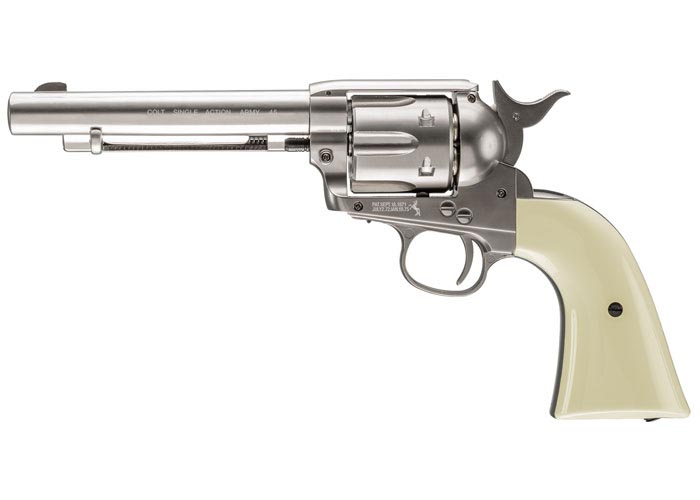 On the other end of the spectrum, and I mean about as opposite as you could imagine, you have the Hellboy Semi-Automatic CO2 BB rifle. This AR15 replica will simply put a smile on your face every time you pick it up and send BBs downrange. Firing 18 BBs as fast as you can pull the trigger at up to 495 feet per second, you can simply tear up targets in the backyard. It's a great BB rifle for those looking for serious, tactical, backyard fun. Add the frangible Dust Devil BBs into the mix with some steel targets, and you can safely create your own tactical range!
If we are going to look at CO2 BB guns, we have to include something that has what I call the "more fun" switch. For example, the Beretta M9A3 is a fully-automatic CO2 BB air pistol. Yep, that's not a typo, a fully-automatic CO2 BB pistol. If shooting semi-automatic is fun, you can understand why I call the full auto switch the "more fun" switch on these. The company behind the M9A3, Umarex, has several products equipped with this little extra dose of airgun awesomeness in both pistols and rifles.
Best Spring Powered BB Guns
You can't talk BB guns without mentioning the Daisy Red Ryder. I'd love to be able to take a survey of all the shooters in the United States, just to find out how many started out with the Daisy Red Ryder. I bet the percentage would be very high. The Red Ryder has been around for decades and it is still inspiring young shooters today. Most recently Daisy decided to build something for the big "kids" out there and created the Adult Red Ryder. This makes for an awesome shooting experience to get out into the backyard and establish good shooting habits for the youngsters while bringing back the fun of shooting for many of us old-timers.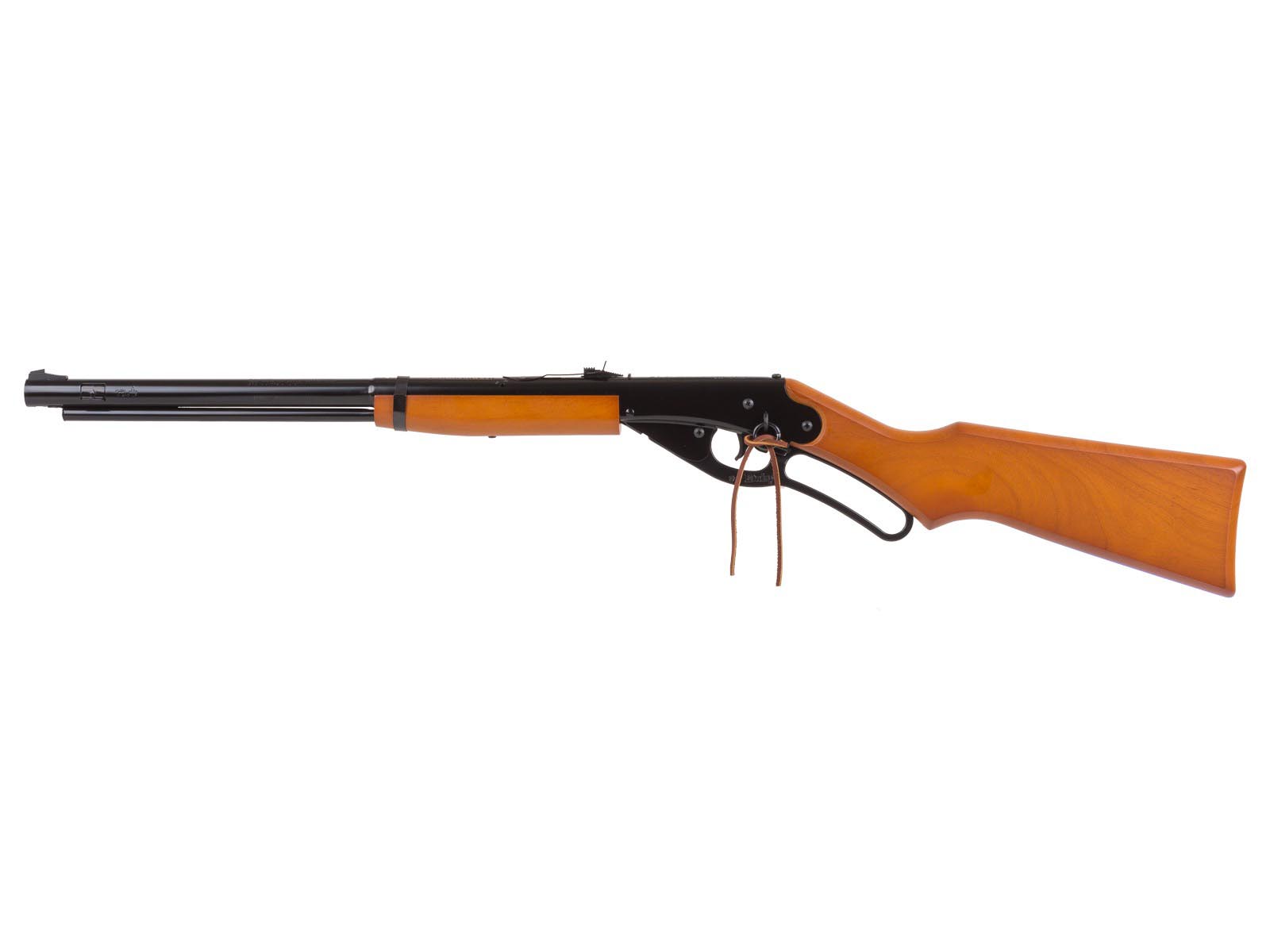 Not to lean too heavily on the Daisy name, but we can't leave out the Daisy Avanti 499. The Avanti 499 is touted as the most accurate BB gun in the world. Competitive shooting teams all over the United States compete in state, regional, and national matches to find the best of the best. I've personally witnessed how amazingly well these young shooters can shoot, what this sport means to them, and to their families. Daisy loves to say "It all starts with Daisy" and it's really true.
Best Historic Replica BB Guns
Let's wrap up the last two airguns in this article with some historic replicas, starting with the Springfield Armory M1 Carbine. If you are into historic airguns, then you are going to be hard-pressed to find something that fits the bill more than the Springfield Armory M1 Carbine. This blowback replica CO2 BB rifle is available in a hardwood stock which really adds to the realism. It's amazingly fun to shoot and very accurate. It does use A LOT of CO2, but it's SOOO worth it!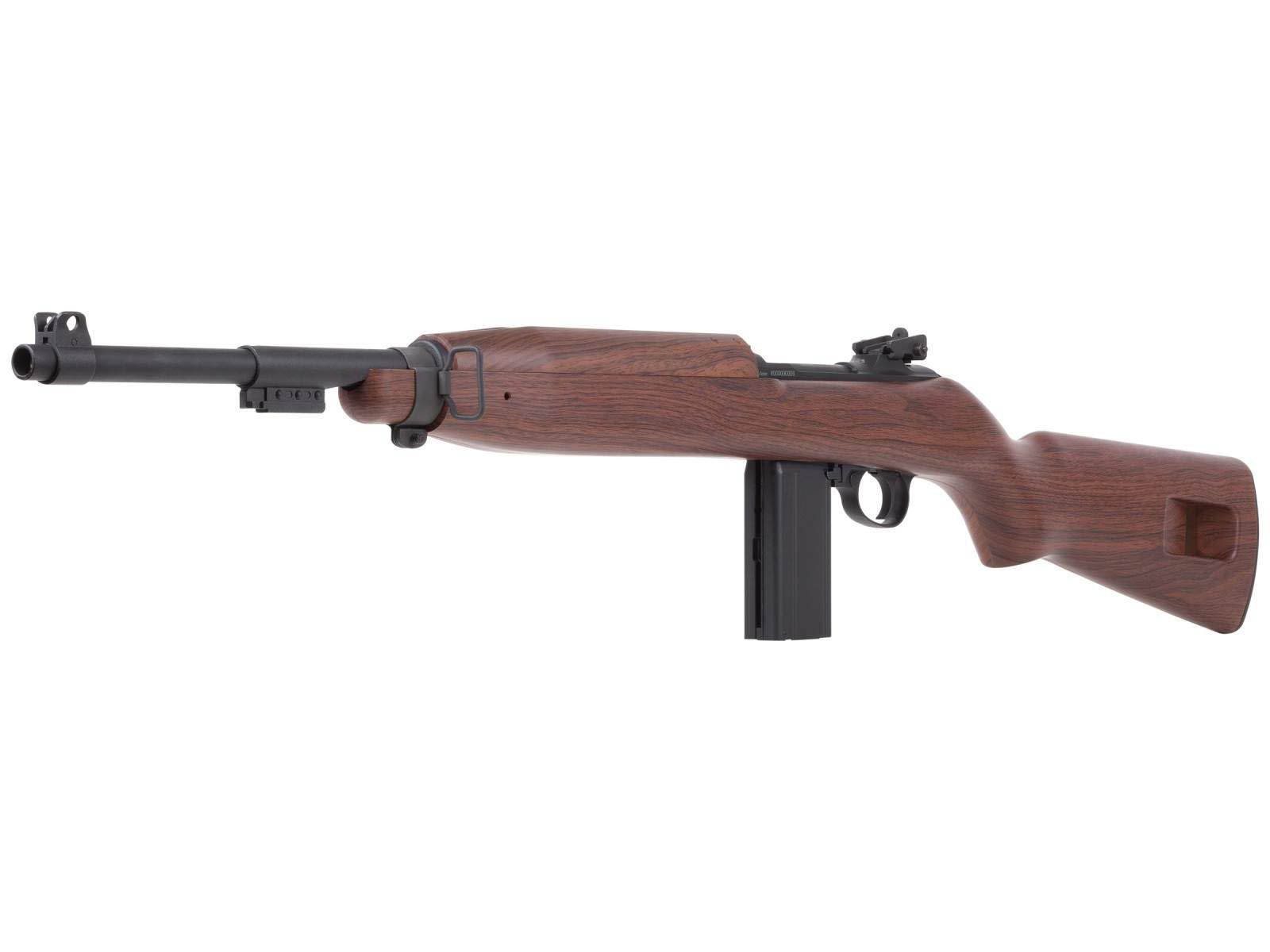 Last but not least is the M1A1 fully-automatic blowback CO2 BB gun. This full metal frame replica will simply impress you from the first time you pick it up and pull the trigger. It has a 30 round drop free, high-capacity magazine that holds 2 CO2 cartridges. Yes, you can get more magazines and keep the fun rolling. It fires from the open bolt design in both semi-automatic and fully-automatic, i.e. the "more fun" switch. If you like going old-school, this is one BB rifle you'll want to take a look at.
Summary
Well, that's it! These are our picks for the best BB guns for folks looking to have a ton of fun shooting BBs downrange. To wrap it all up, we're going to do a final rank of these picks (even though it's hard to pick a #1).
Top 10 Best BB Guns